Monday
Typical late July.
Low 90°s high, with clouds building into the night.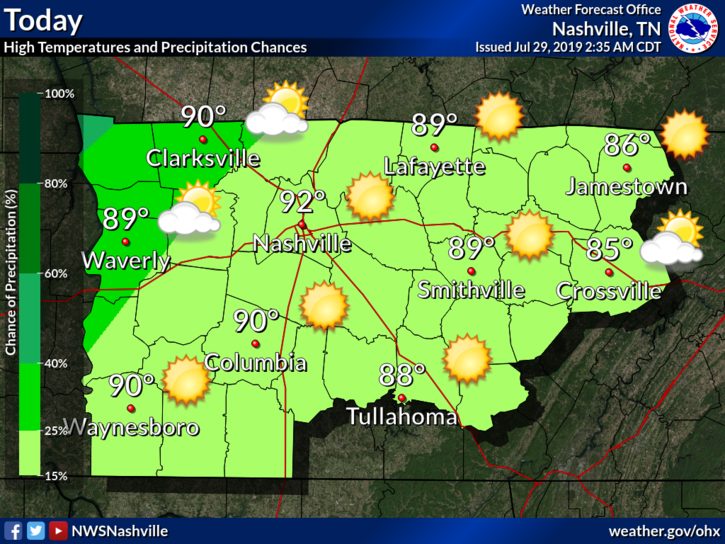 A few late night showers may be included in the clouds moving in.
Why? A weak cold front is heading our way.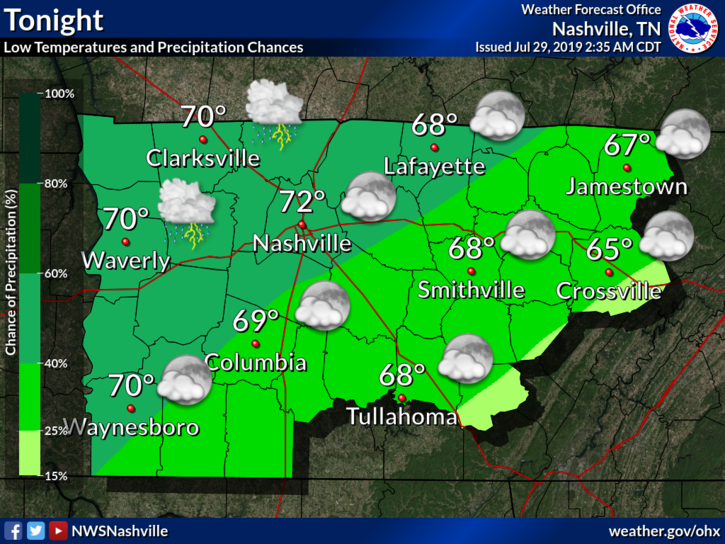 Rain chances will increase as we move into Tuesday.
Tuesday
High only 88°F, thanks to cloud cover.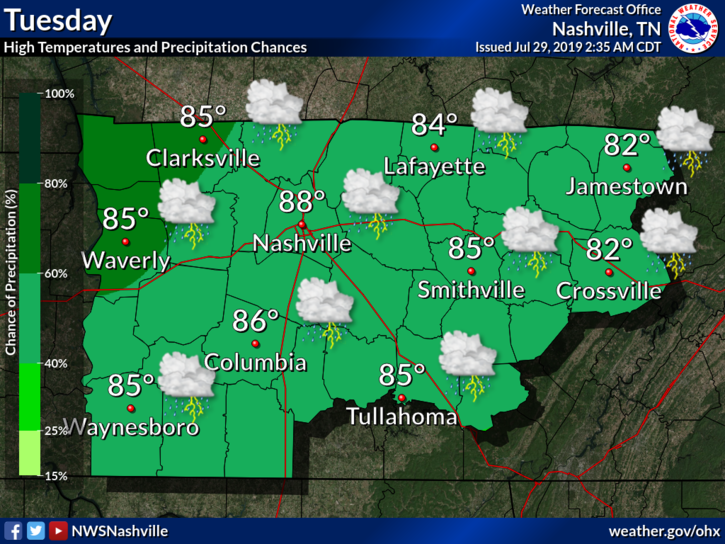 Rain is expected Tuesday, but how much is the question.
Before Lunch
The HRRR model predicts a line forming to our west Tuesday morning, then fizzling out before it gets here: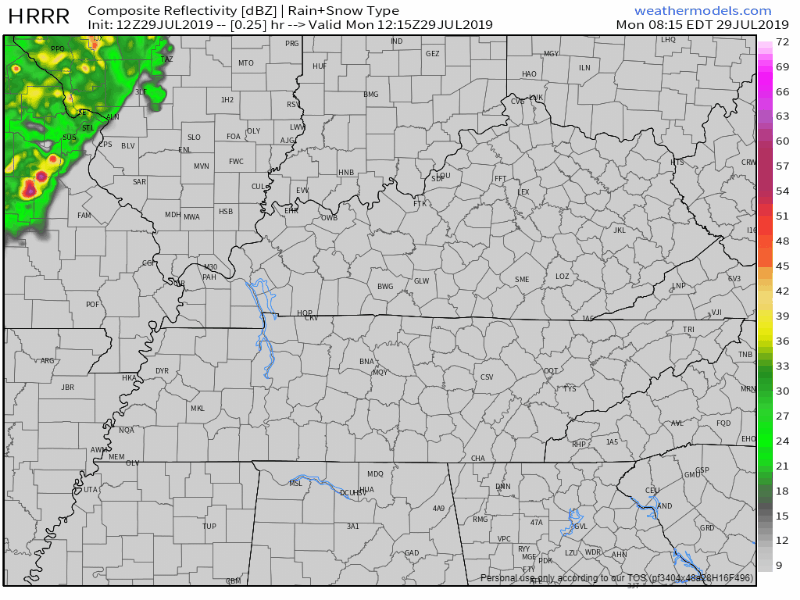 The NAM3 model predicts the same thing: a line, fizzling out in the morning: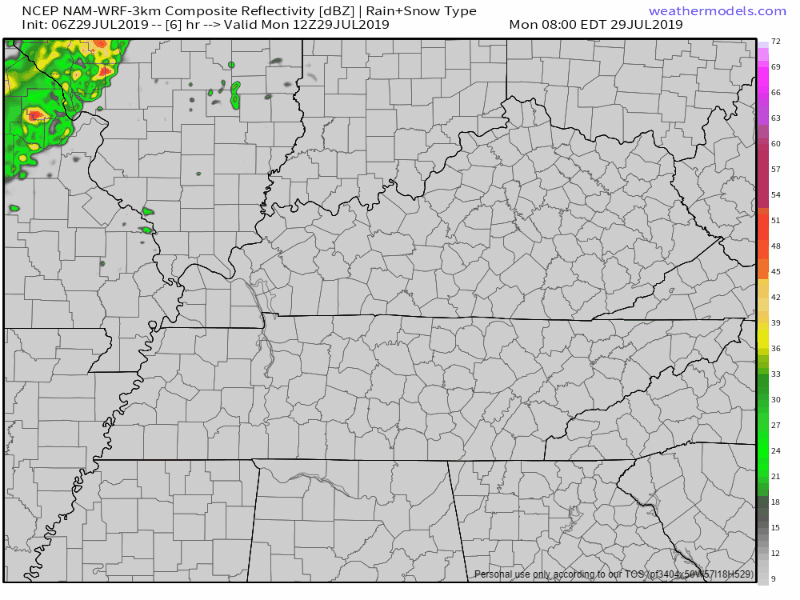 After Lunch
Both models (above) predict additional showers, and maybe a few weak thunderstorms, scattering across Nashville and Will Co Tuesday afternoon, lingering into the early evening.
No real concerns other than a potential washout of outdoor plans:
The upper trough pushing this system through is weak and is expected to remain relatively stationary, so eastward progression of precip will be slow and still ongoing throughout the day on Tuesday with the best chance of precip for most of the area during the daylight hours on Tuesday. (NWS-Nashville)
Localized amounts of rainfall could exceed a half an inch, but most of us should see much less, possibly very little rain.
Rest of the Week
A residual shower or isolated storm could still hang around Wednesday morning, but we should clear out.
Rest of the week looks uneventful.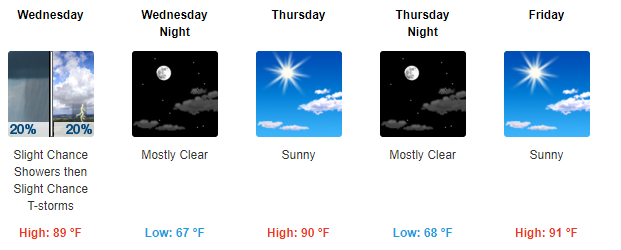 As always, check back for updates!
---