Sunday
Scattered showers are possible across the region today.
Here's the HRRR model: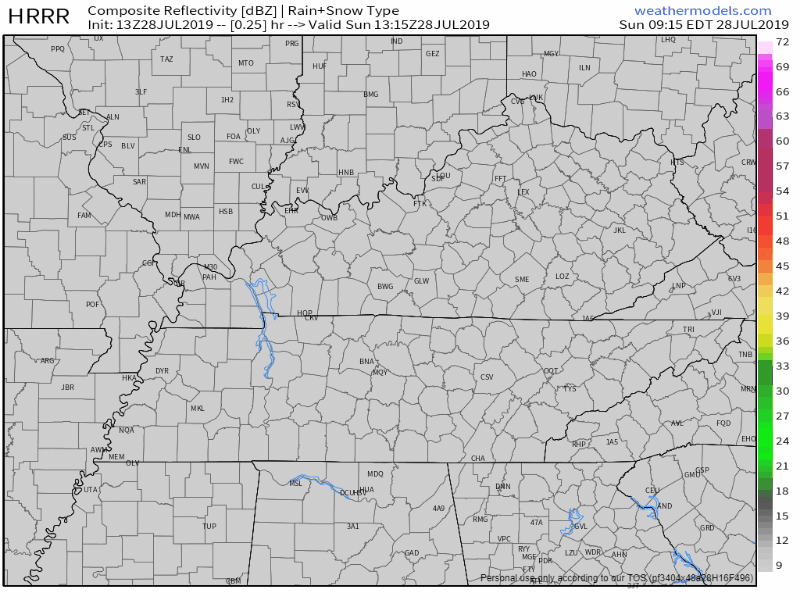 The best timing for these pop-ups will be the afternoon and early evening hours.
It's hard to say exactly where these will form, so keep an umbrella on hand just in case.
NWS-Nashville gives a little more guidance:
"Have focused a little more development east of I-65, specifically on and around the Plateau… Forecast soundings aren`t much to look at, but with afternoon highs getting to 90-91, low-level lapse rates will be enough to get some lightning going in some of these storms. A few wind gusts of 30-35 mph aren`t out of the question if you do encounter a storm, but none of these are plan-changers."
Don't change plans, but remember: if thunder roars, go indoors.
Temperatures will reach a high of 90°.
Humidity will be more on the sticky side with dewpoints nearing the mid-60s.
Monday
Nice, though dewpoint temperatures will reach the "uncomfortable" level at 66°/67°.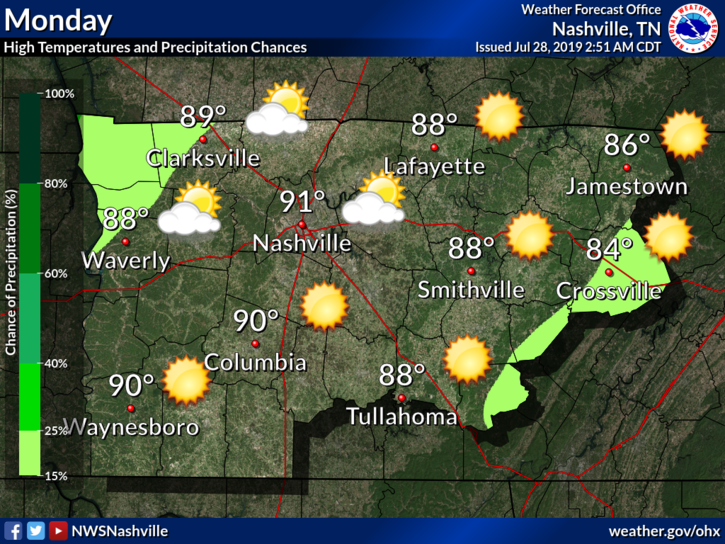 Our next system begins to move in Monday night, bringing the chance for scattered showers and storms.
The Rest of the Week
Once the rain begins to move in Monday night, the chance for showers/storms sticks around for the next few days.
"…and high likelypops on Tuesday area wide. It is summer and the front hangs up on the Appalachians on Wednesday and this will allow for isolated and scattered showers across the Plateau and south for the remainder of the forecast. Temps will be near normal to normal." @ NWS-Nashville
So far, no severe weather is expected, thought the greatest chance for rain and storms is on Tuesday.
Temperatures stay just below 90°.
Dewpoint temperatures will hang around the upper-60s. We could even reach dewpoints in the lower-70s Tuesday.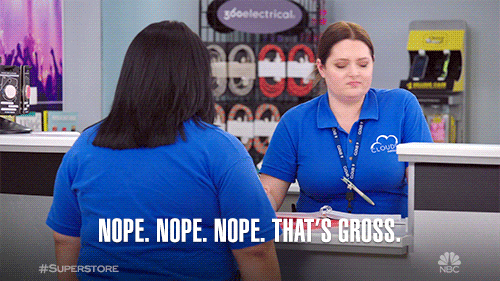 For reference: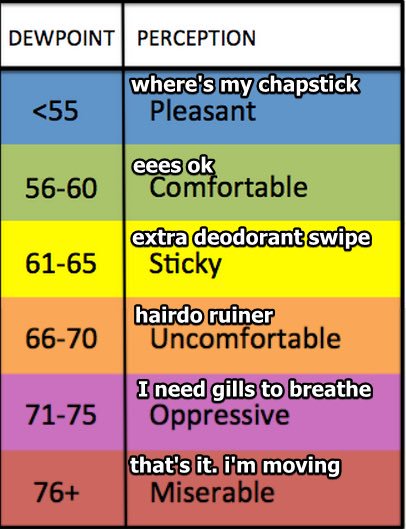 Friday and Next Weekend
PoPs (probability of precipitation) are currently low. Besides the chance for afternoon summer pop-ups, Friday and Saturday look to be mostly sunny, but NWS-Nashville says this:
"Another potential shortwave may impact the area during the 7-10 day period."
In other words, we could see some more scattered showers Sunday and starting the next work week. This could change though, especially being so far out.
Be sure to keep checking back for updates!
---