Thursday
Beautiful and sunny across the Mid State this afternoon! High temperatures will reach right around 87 degrees but it will be comfortable as dew points remain in the 50s.
Satellite as of 12:45 pm shows a few clouds forming this afternoon, but nothing to worry about.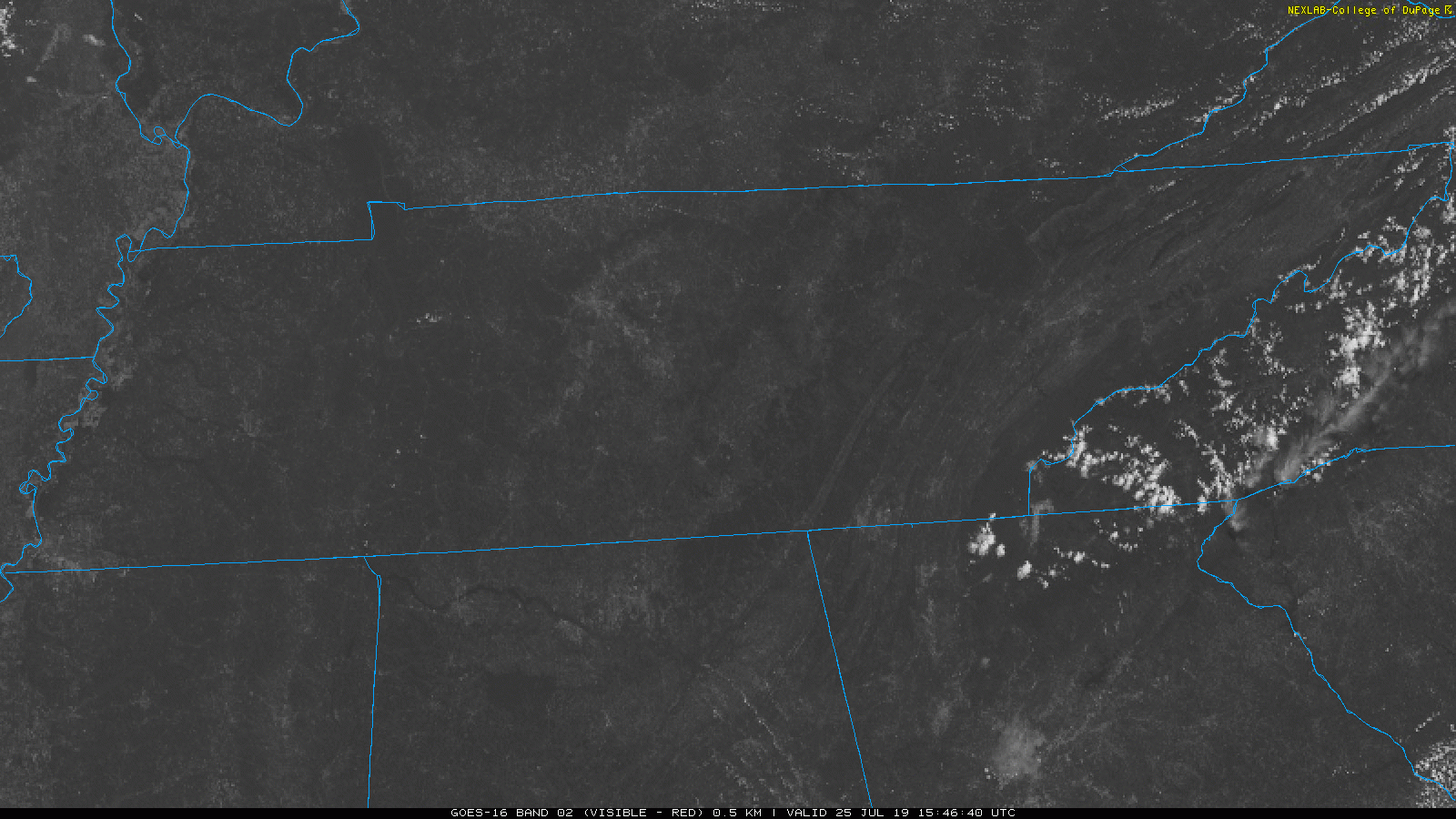 Tonight, we'll drop down to a very comfortable 64°. The evenings this week have been fantastic!
Friday
Warmer with plenty of sunshine! The high is forecast to be 89°, but the dewpoint nudges up to 61°, which means (see below). Still manageable though.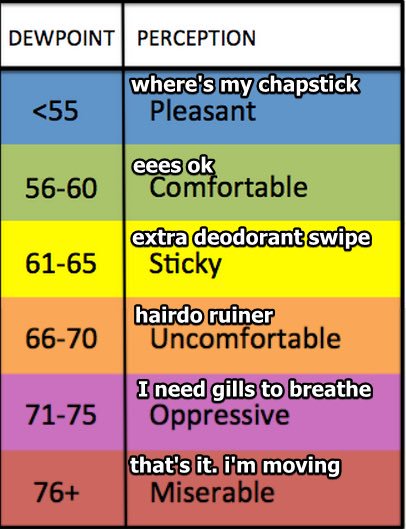 The Weekend
Temperatures will warm a couple more degrees along with humidity levels increasing but overall a fantastic weekend ahead!
Here is the latest forecast by the National Weather Service: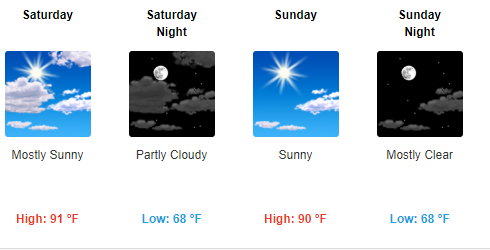 It wouldn't be impossible for us to get a pop up storm over the weekend, but those odds are low. However, rain chances do go up by Tuesday of next week. More on that as we get closer.
Looking Ahead Through the Next Few Months
You've read this far because you like weather. So, let's weather. The Climate Prediction Center has released its outlook for August through October. There's a 33% chance of above normal temperatures and equal chances of above/below normal precip.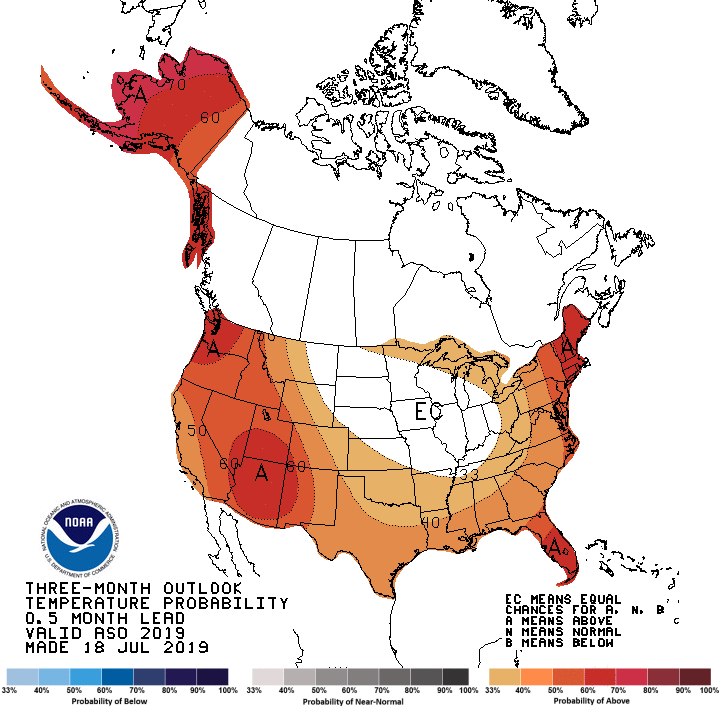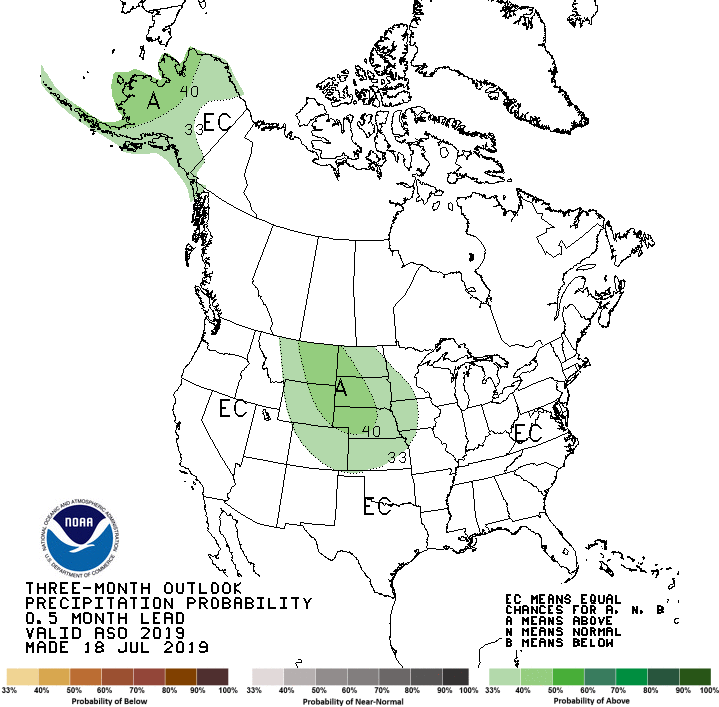 Enjoy the beautiful weather this week and keep checking back for more updates!