Monday
As of 8:41 AM CDT, the temp is 79°F with a dew point of 73°F. Tropical moisture is here, ready for a cold front to tap into it.
This afternoon, cloud cover.
Late this afternoon, the rain begins.
FLASH FLOOD WATCH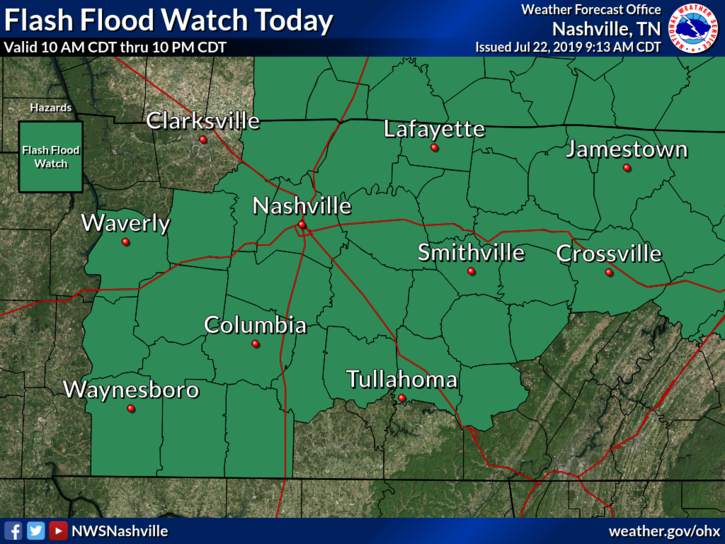 Heavy rainfall is expected with up to 2 to 3 inches possible across the watch area. Street flooding will be a hazard for travelers. Low-lying and poor drainage areas will be at risk for flash flooding as well as creeks and streams. A Flash Flood Watch means that conditions may develop that lead to flash flooding. Flash flooding is a VERY DANGEROUS SITUATION. You should monitor later forecasts and be prepared to take action should Flash Flood Warnings be issued. (NWS-Nashville)
Everyone is at risk but not everyone will flood.
MOST DANGEROUS ACTIVITY

Driving across a water covered road.
Don't do it. Not worth it.
You don't know how deep the water is. Or whether the road is washed out. Or how fast the water is moving.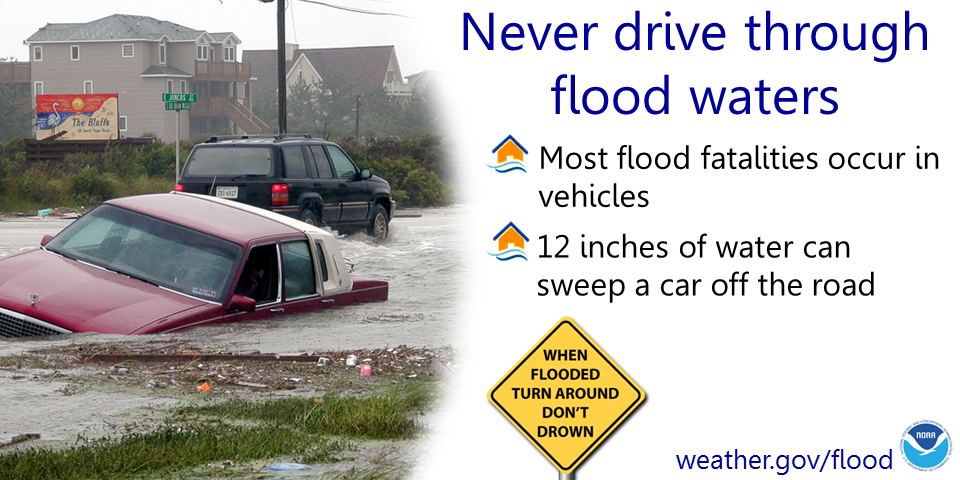 This is especially true at night. It's harder, maybe impossible, to rescue you in the dark, and that assumes you can be reached.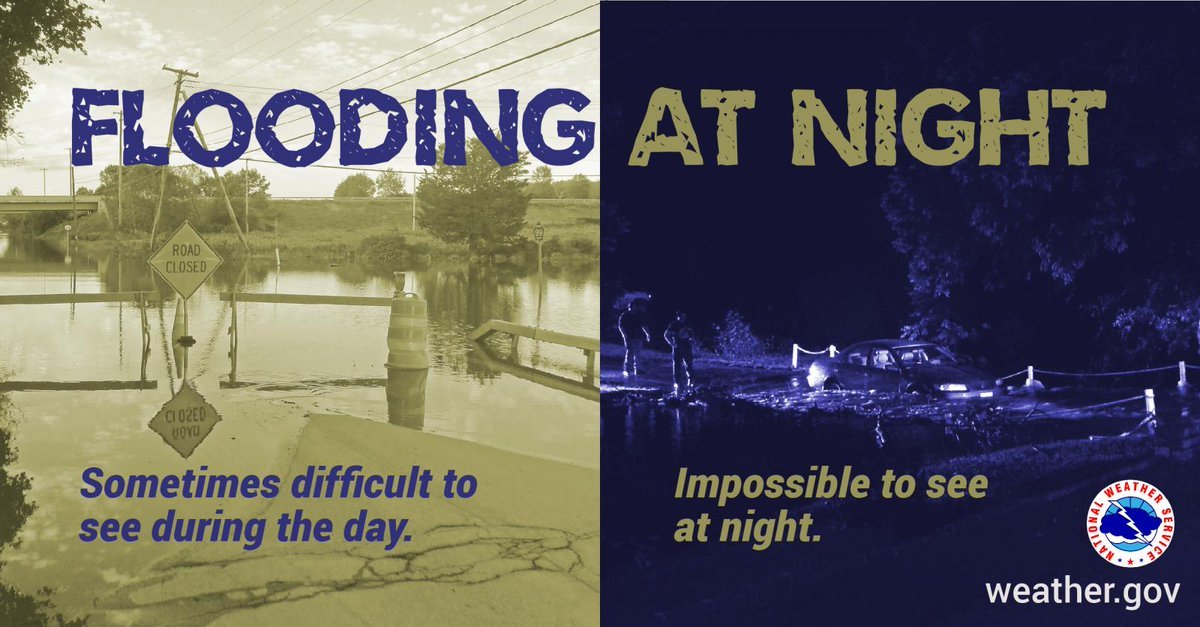 MOST VULNERABLE AREAS
Those who got a lot of rain this weekend are more at risk. Ground is saturated there and can't handle much more water. East Nashville to Madison to Rivergate to Hermitage to BNA, and surrounding areas and places in between, are most at risk of flash flooding. There if rainfall rates of 1.6″/hour, 1.8″/3 hours, or 2.2″/6 hours occur, flash flooding should begin.
Those west of 65 in Nashville, plus Williamson County, need rain to fall at a rate around 2.2″/hour or 3″/3 hours for flash flooding.
How might we get that much rain?
TRAINING RAINSTORMS
That doesn't mean the storms are being taught anything.
"Training" storms are like cars on a train. Each heavy rain storm is a car. The cars attach and run across tracks over the same area, so there is little/no break from the rain. Rain piles up.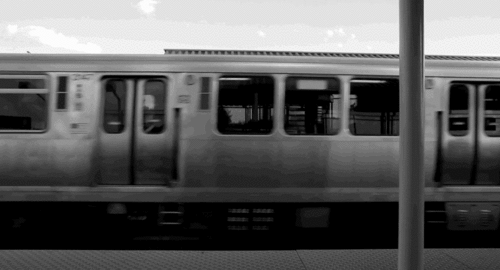 This is the concern and the reason for the Flash Flood Watch.
ETA
Between 4 PM and 7 PM, lasting into the evening.
The HRRR model has the main line of storms moving through between 5 PM and 8 PM, shown below: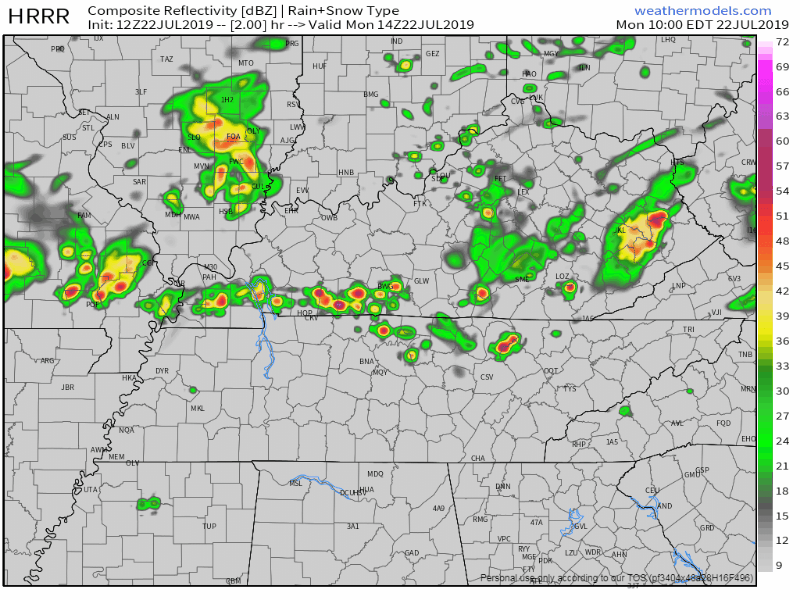 The NAM3 model has it an hour back, 4 PM to 7 PM: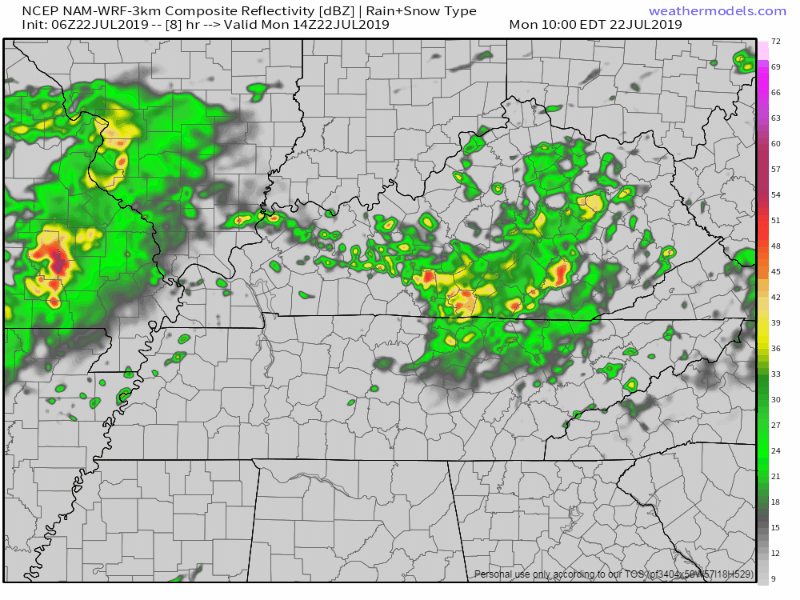 STORM POTENTIAL
Lightning is possible, if not expected, in the heavier cells.
Some storms may have strong to severe winds up to 60 MPH.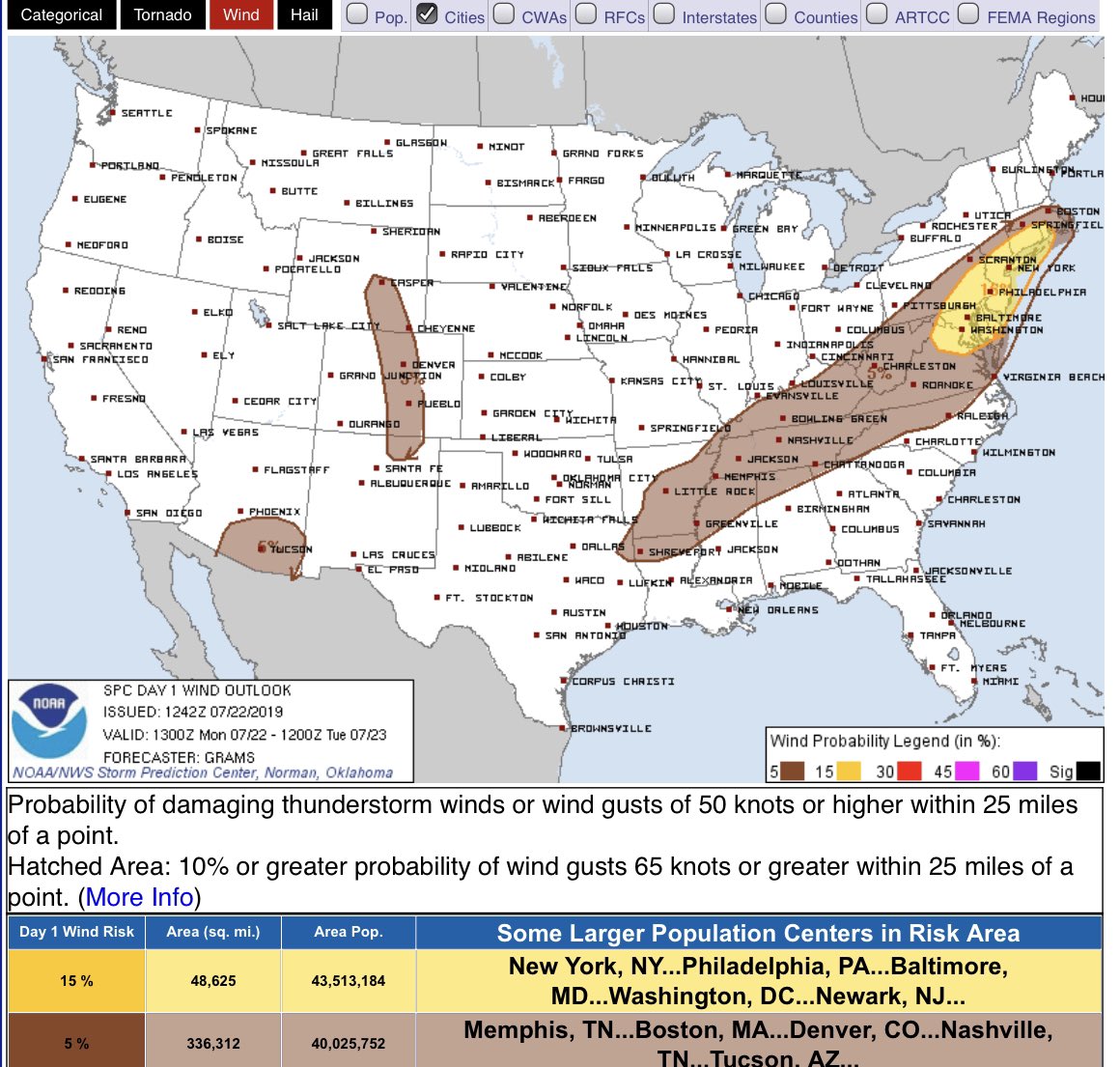 The probability of strong winds is 5% within a 25 miles radius of a point inside the brown-shaded area.
No tornado or hail concerns at this time.
STAY CONNECTED
Rain may begin earlier or later than forecasted. We will update this forecast all day and night on Twitter @NashSevereWx. Don't have Twitter? Bookmark this: it has a radar, cameras, and our Twitter feed. We may also go live on Periscope if things get bad or if we feel like it. Link to that will be on Twitter, too.
Tuesday
The cold front will pass. With it, rain and humidity.
Check it out, a high of 82°F.
Where are we this time of July for a daily high?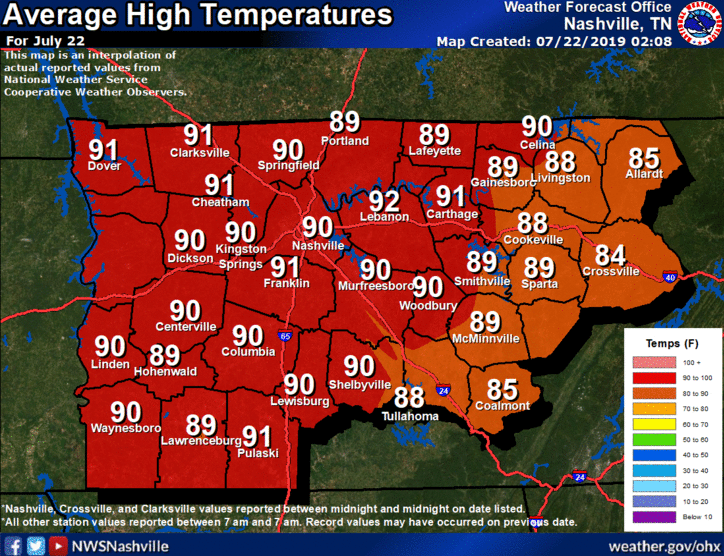 Climate has a high of 90°F. Temps will be below average after this front moves through!
NWS-Nashville talks about this in their discussion this morning:
By Tuesday morning most areas will be in the 60s. Clearing will commence on Tuesday with drier air working in. 850 mb temps will drop down into the 11c-13c range. So, look for highs in the lower 80s, except 75 to 80 Plateau. Dewpoints will be in the low 60s so there will be noticeably less humidity. By Wed morning, lows will be in the upper 50s to lower 60s! The nice weather will continue on Wed afternoon with highs upper 70s to mid 80s.
After an extensive heatwave, this will bring about much needed relief.
Now's the time to be out and about. Hopping on a boat would be my happy place.
Rest of the Week
The nice weather continues.
We are looking at a high around 84°F with sunny skies on Wednesday.
We will be warming back up into the 90°s by the end of the week, with no rain in sight.
The Weekend
Not much seems to be happening now, looks to be a clear and nice weekend as well.
Check back for updates, and be sure to follow us on Twitter @NashSevereWx!
---