Sunday
If you guessed more scattered showers for today, then you are correct.
Here's the HRRR model: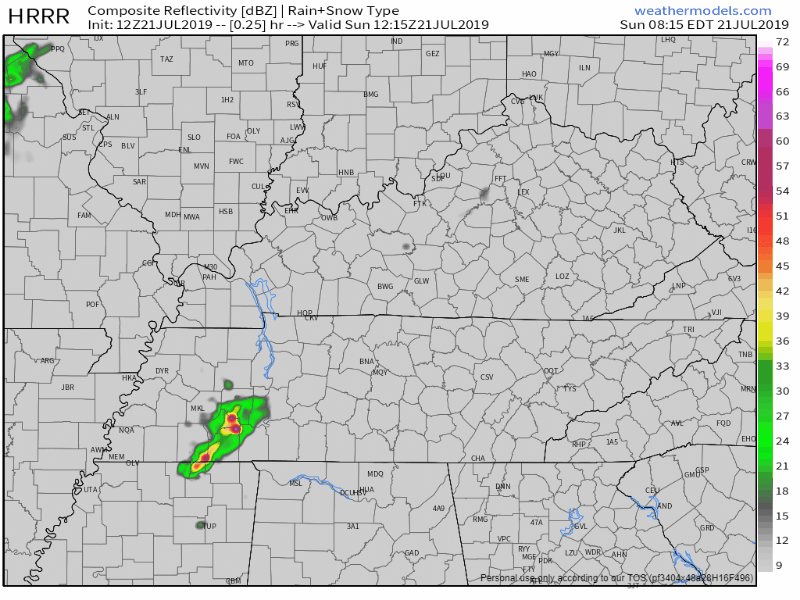 Here's the NAM3 model, which keeps us drier during the day, but gives us some sprinkles of rain tonight: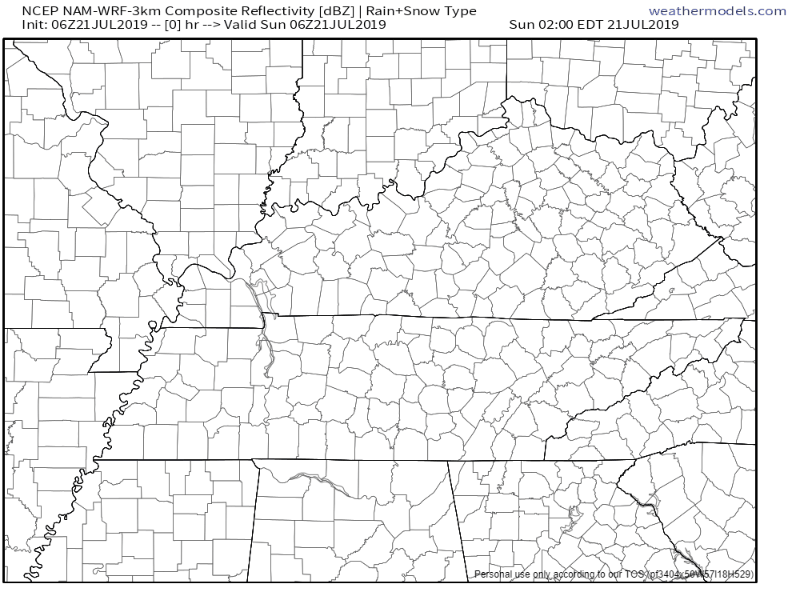 It's hard to give exact timing on the rain today. We already have some showers forming in the region. These are going to be random pop-up showers you may or may not get caught under.
I'd say the best timing for these pesky pop-ups will be this afternoon through the early evening.
Temperatures will reach a high of 88° with dewpoints nearing the mid-70s. Heat index values will reach the mid-90s.
Rainy Monday
A cold front will sweep the region Monday bringing more rain and storms to our area.
The Storm Prediction Center (SPC) has placed us in a Marginal Risk, or 5% chance of seeing a severe thunderstorm within 25 miles of you.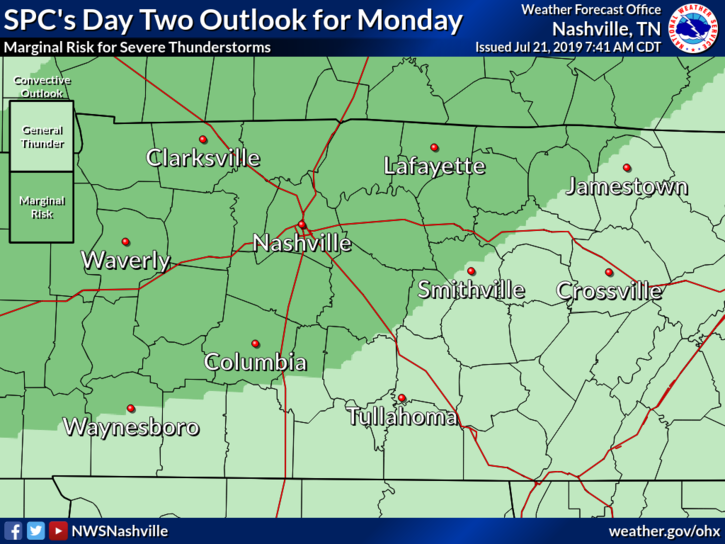 NWS-Nashville elaborates on the strong/severe threat:
"As organized multicell tstms developing along the sfc front, some strong to iso svr tstms could develop and will have the potential to produce damaging wind gusts given steep low-level lapse rates. Not much model sounding shear noted, but sfc based CAPE values expected to range 1500-2500 J/KG late morning Mon into Mon afternoon."
The main concern is damaging wind gusts. Thanks to minimal shear, the tornado threat is extremely low and our chance of seeing long-lived severe storms are lower. However, there will be plenty of CAPE, which is instability (or storm fuel).
There's also concern for heavy rainfall.
"Thus some localized heavy rainfall will be possible across mid state region. WPC [Weather Prediction Center] has placed the mid state, except NW portions, in a slight risk for excessive rainfall thru 23/12Z (7 AM CDT Tue). Total areal rainfall amounts expected to range from a little over 1.5 inches northwest portions to around 3.0 inches just east of Nashville Metro Area." @ NWS-Nashville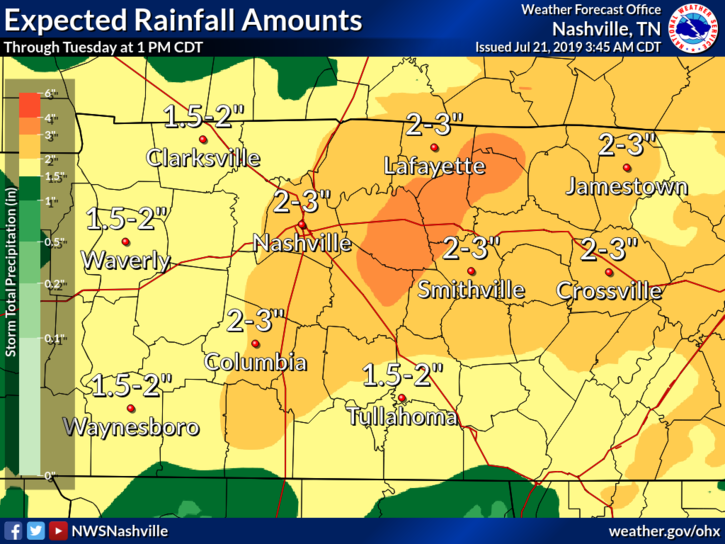 Note that this graphic also includes today and early Tuesday, but we will get a majority of our rain tomorrow as the front moves through.
High temperatures will reach 84° with dewpoints nearing the mid-70s once again. Heat index values will be in the upper-80s.
Cooler and Clearer Rest of the Week
Yup, you read that headline correctly.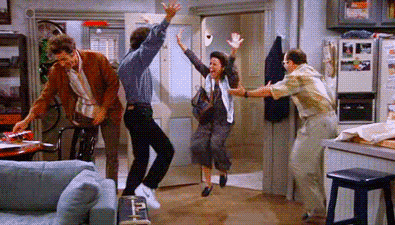 Thanks to that cold front, temperatures and dewpoints will drop (I mean, look at that Tuesday high temp). Skies will also clear up a bit.

There is a chance for rain early Tuesday due to lingering showers from the front, though they should clear out by the afternoon.
Dewpoint temperatures? Those will range anywhere from the upper-50s to lower-60s until Friday.
While it'll warm up again beginning Wednesday, we don't have to worry about a high heat index thanks to lower dewpoints.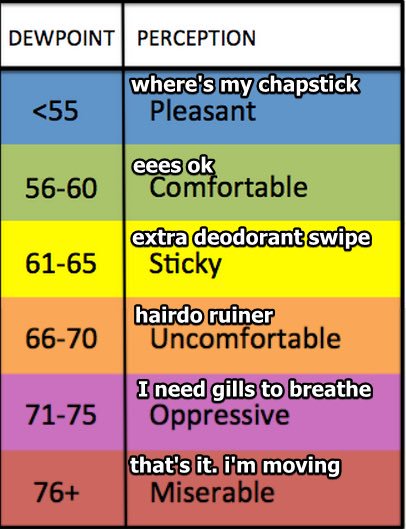 Definitely a good change compared to what we've been seeing, so be sure to spend some time outdoors and enjoy it!
Friday will reach a high of 90° with sunny skies, though dewpoints look to reach the mid-60s again.
Peek at Next Weekend
The chance for rain returns Saturday due to the introduction of a summertime airmass moving into the region.
This is still far out, but for those of you planning on next weekend, know that we are looking at the possibility of some showers. We will continue to update as we get closer!
For now, keep the umbrella and rain boots on hand, and enjoy the pleasant change in weather this week (especially Tuesday!). Keep checking back for updates!
---