Tuesday
Remnants of Tropical Depression Barry will continue to affect our area today and the next couple of days. A band of broken showers and storms will move through late this afternoon into the early evening, sometime after 5 pm. A few storms could be on the stronger side, The Storm Prediction Center currently has the western edge of Davidson County under a Marginal risk (1/5) for some of these storms to become severe.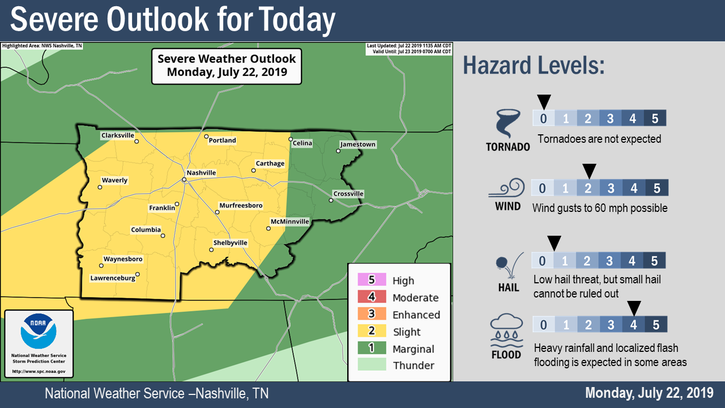 Most threats remain low, with strong wind gusts and potential localized flooding the biggest threat.
Here's what the HRRR has mapped out for these storms this afternoon: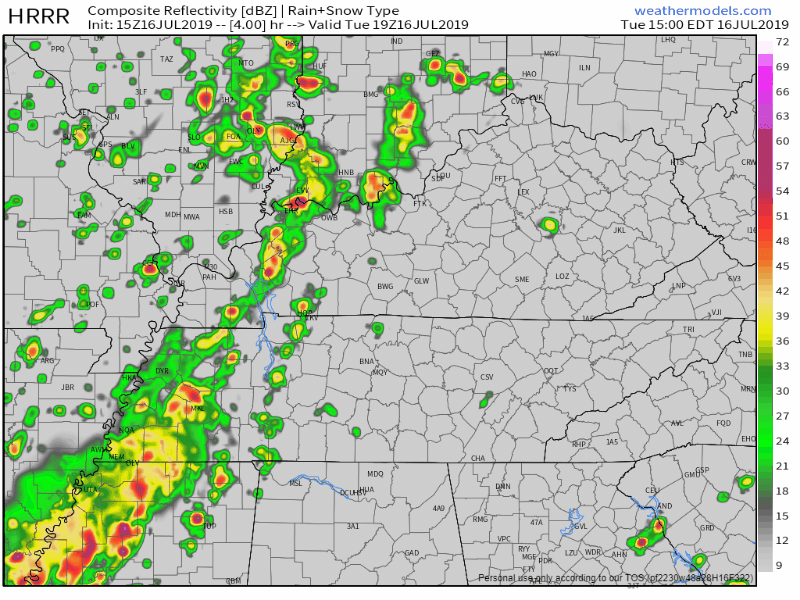 This model shows them weakening as they get to us. However, another model, the NAM3, thinks a strong line of storm will race through shortly before dark.
We'll be up to 88° this afternoon, muggy once again with dewpoint values in the low 70s. Consistent winds of 10-20 mph are expected throughout the day.
Wednesday
Wednesday isn't much different from Tuesday, although rain/storm timing is earlier.
Remnants of Barry bring showers and storms, especially before noon, and become more scattered as we move into the afternoon. Here's what the NAM3 thinks will happen: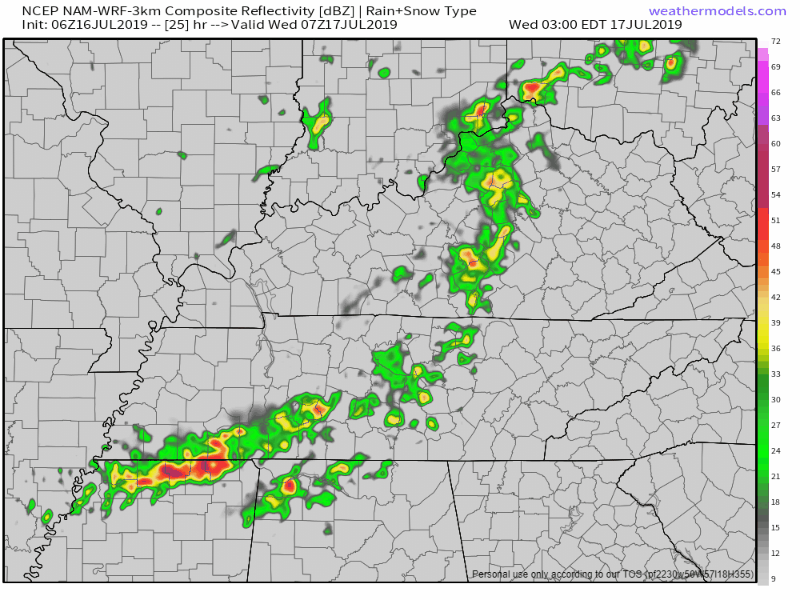 The NWS-Nashville talks about potential localized flooding through Wednesday:
"Severe parameters not especially impressive but precipitable [water values] around 2 inches tonight and Wed brings localized flooding into play with slow movers."
So probably just a rain event, with a few lightning storms possible.
Because clouds, a little bit cooler, high of 86°. Humid once again.
End Of the Workweek
Thursday and Friday are looking much better than the beginning of the week. Highs from the low to mid 90s, and of course the humidity will make its self known as dewpoint values reach the low 70s. Because of these high dewpoint values, we're going to need to keep an eye on the heat index as it climbs over 100°.
Partly sunny for both days, aside from a possible stray shower Thursday afternoon especially.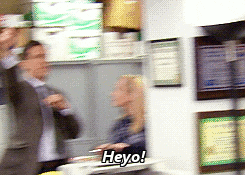 The Weekend
Still a little ways out, but the weekend is shaping out to be another hot and humid one, highs in the mid 90s. Partly sunny for Saturday and Sunday, small chances of summer pop-up showers in the afternoon. Keep in mind to stay hydrated and shaded for the end of the week and this weekend as these temperatures and heat indexes rise. Everyone have a great week!
Follow us on twitter @NashSevereWx and check back for more updates!