Barry is the big weather story.
WHAT BARRY IS DOING AND WHERE IT'S GOING
If you're reading this Saturday afternoon, there may be updates to below National Hurricane Center (NHC) graphics, which you can find here.
NHC's 10 AM update reported Barry has become a hurricane.
Barry won't "hit" us.
It may not even graze us.
There it is at 9:31 AM: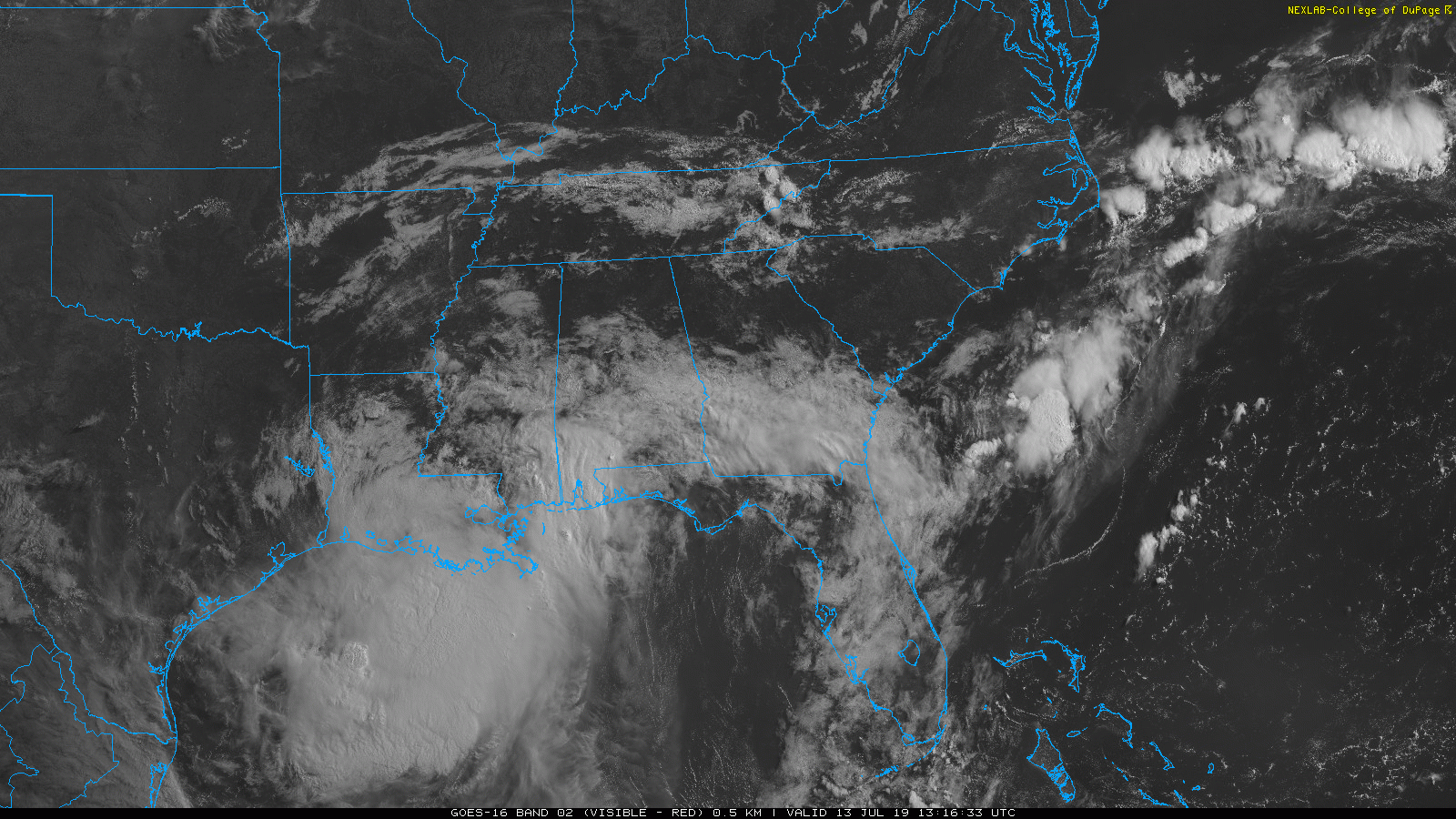 It's believed Barry's circulation center will follow the below path, from the NHC Saturday 7 AM update.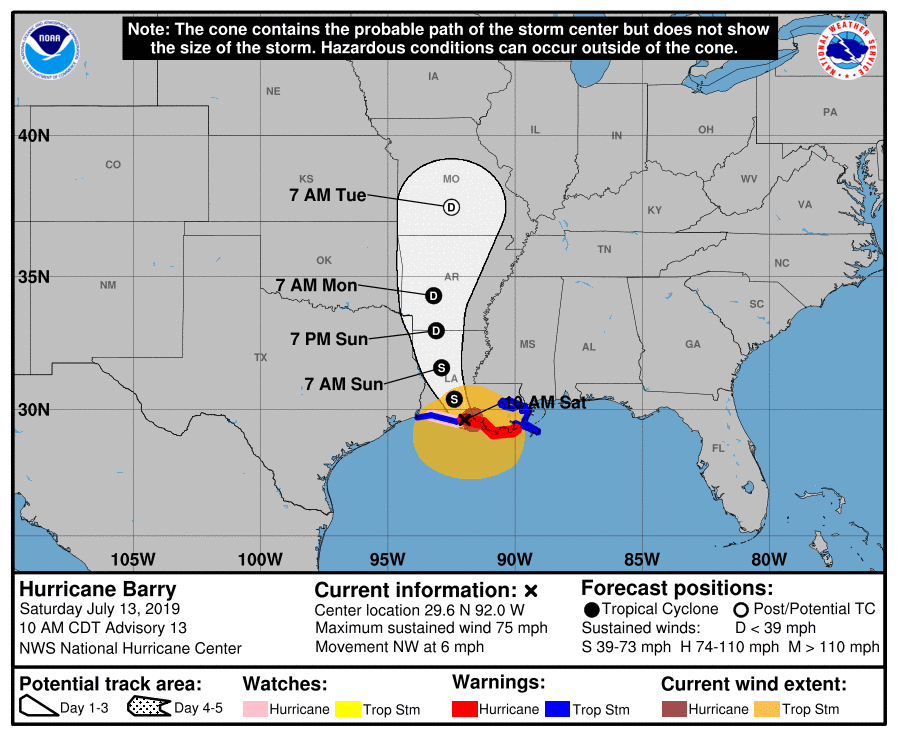 Barry's main impact will be heavy rainfall and flash flooding in Louisiana, Mississippi, Arkansas, and maybe west Tennessee.
Barry-related rainfall potential:
Greatest flash flooding potential over the next three days (Sat-Mon):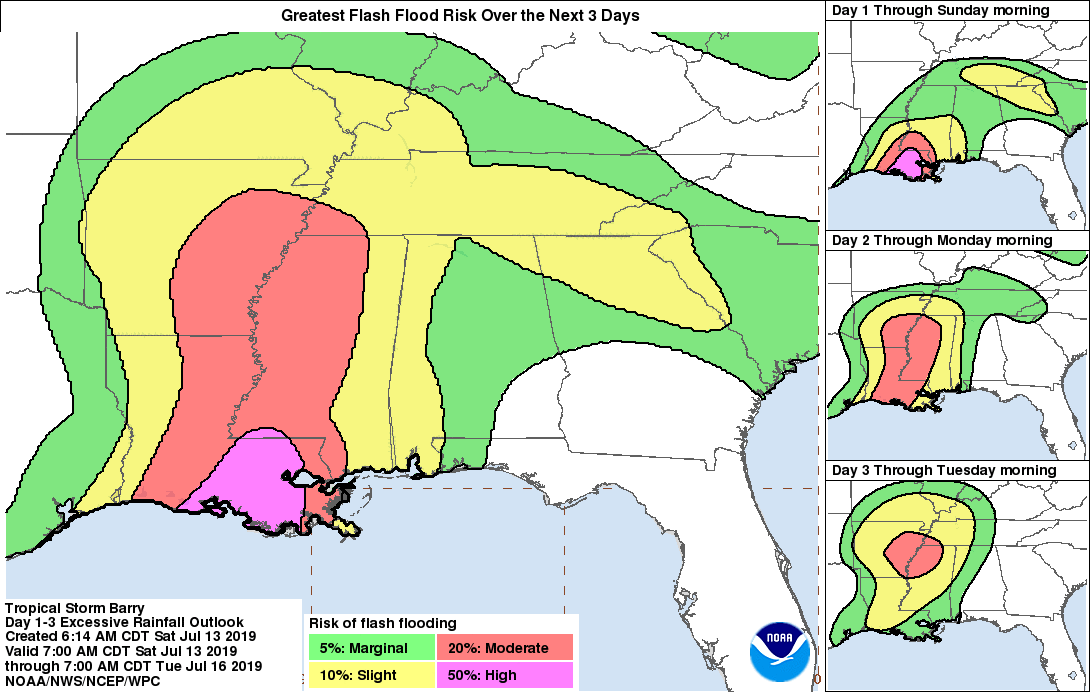 Winds will be tropical storm force (39-73 MPH), but far away from us: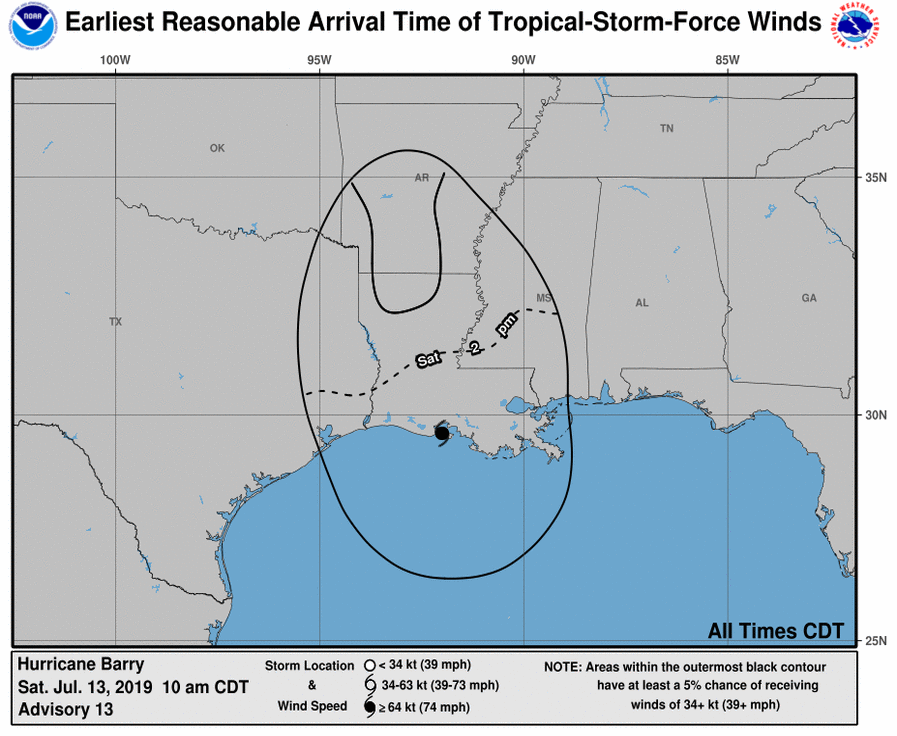 FOR US: TODAY/SATURDAY
Keep your outdoor plans.
It'll be hot, tropical sweltery humidity, high low 90°s.
Rain bands associated with the far northern part of Barry should approach Middle Tennessee this afternoon and tonight.
The rain bands are far away from Barry's center, they're breaking up, and may scatter and miss us altogether.
Some of us maybe not so lucky.
HRRR model Saturday 10 AM to midnight: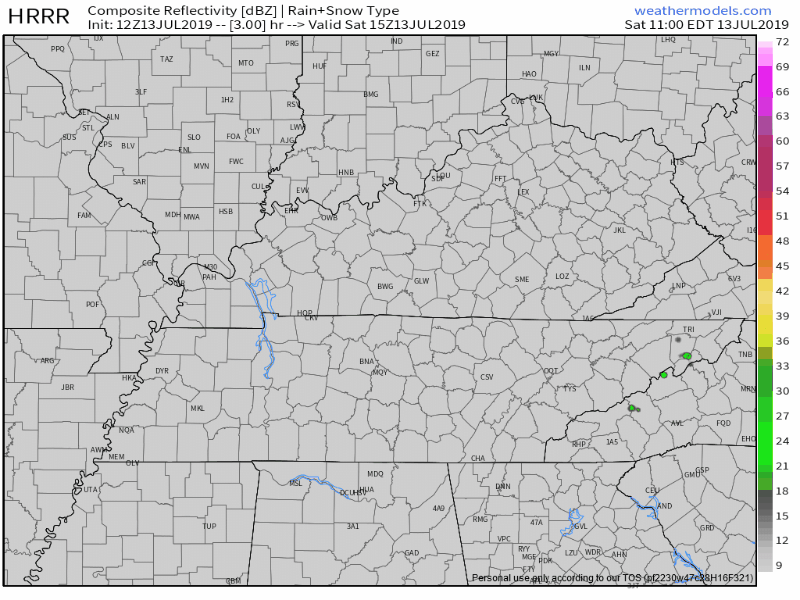 I don't think the HRRR has this exactly right.
Some of us will probably get a brief shower or storm this afternoon or tonight. But not everyone. This is encouraging if you planned something outside.
SUNDAY
Rain is possible Sunday morning and early afternoon, but not expected.
Barry-rain may impact our weather later Sunday afternoon and evening. The HRRR and NAM3 models think so, just light rain though. No flooding.
EURO DOESN'T THINK BARRY WILL RAIN US OUT
Respect the Euro model. It's not perfect. No model is. But it's the best of the bunch.
The Euro thinks Barry will give us no rain Sunday, no rain Monday, maybe a little rain Tuesday.
Total rainfall through Tuesday night: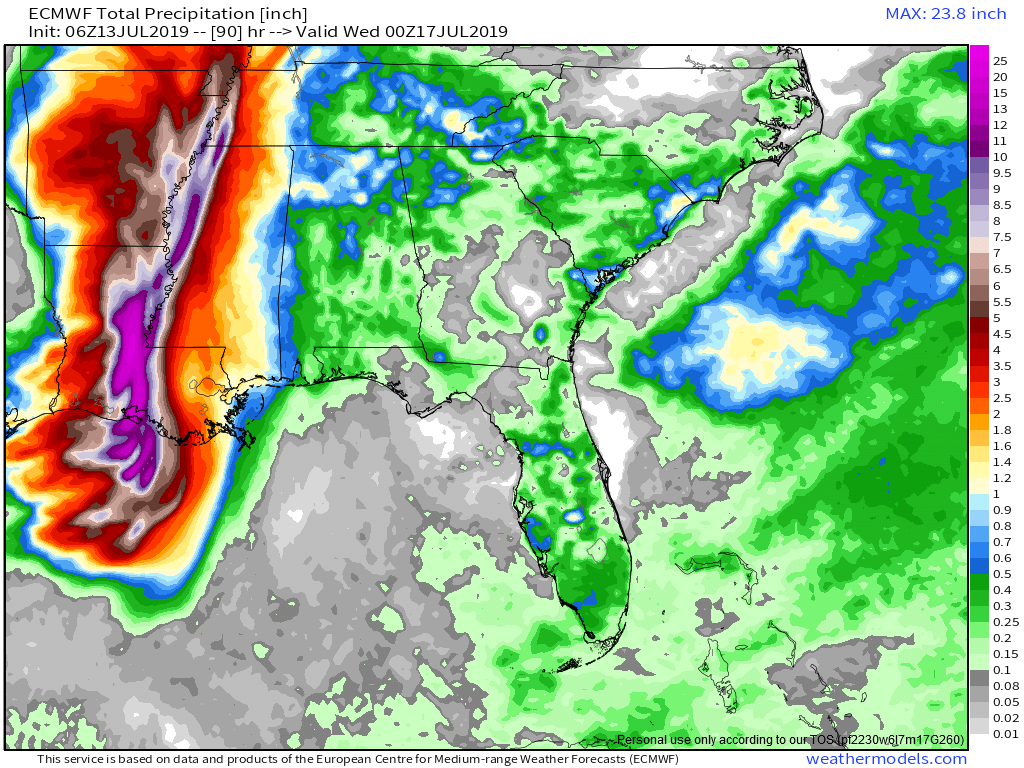 That's no more than that normal for mid-July.
Even the GFS model predicts Barry's rain will be no big deal for us: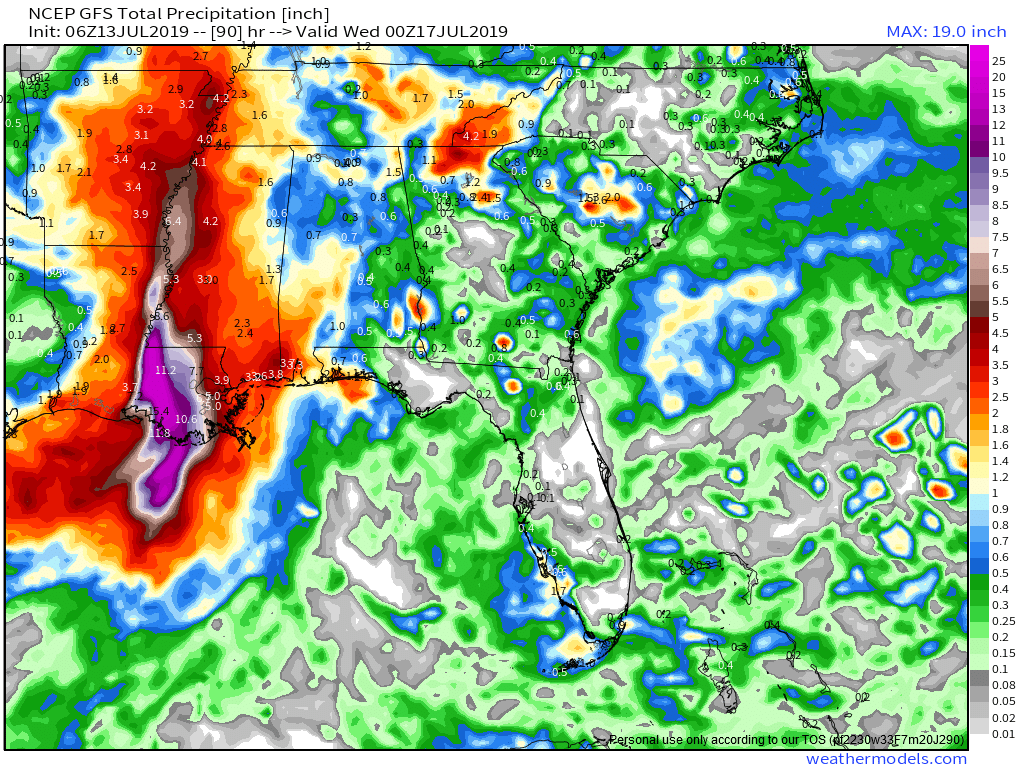 HOWEVER…
There is still plenty of time for this to change. If Barry moves east, we'll get more rain. The rainfall estimates have been rising and falling — at the time I'm writing this, rainfall estimate are falling.
They may rise again.
Check back here tomorrow and all day on Twitter for forecast changes.
The official forecast from NWS-Nashville is 2″ to 3″ of rain from today through Wednesday night. This is smart. It accounts for uncertainty: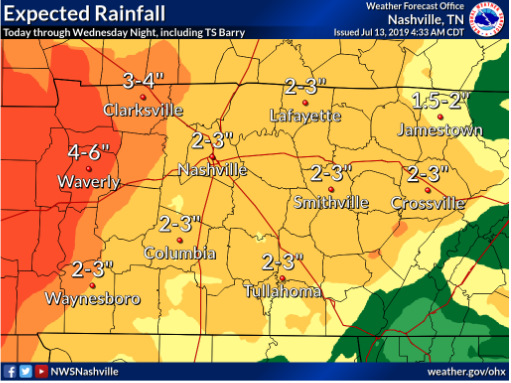 LINGERING HIGH HUMIDITY
Dewpoints will hover around 70° through Tuesday. That's swampy.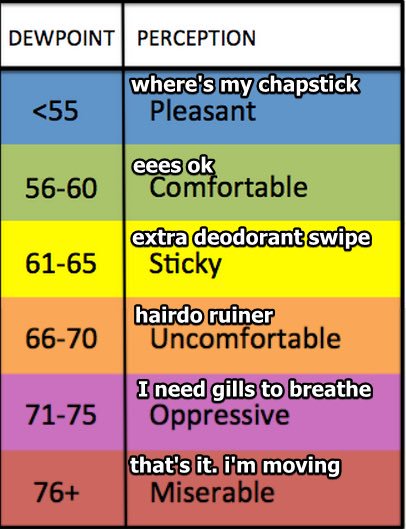 Mid/Late week, we may see dewpoints near 75°. This isn't unprecedented. But it's unusual. Super miserable.
---