Hot and humid weather continues. A weak frontal boundary will be moving through today, increasing our rain chances. The biggest forecasting challenge is through this weekend, associated with the next Atlantic tropical system.
Thursday
Our high should reach into the low 90°s, with dew points in the low 70°s. Heat index values into the triple digits are possible. So stay cool and hydrated out there!
Check on conditions as of 9:04 AM CDT: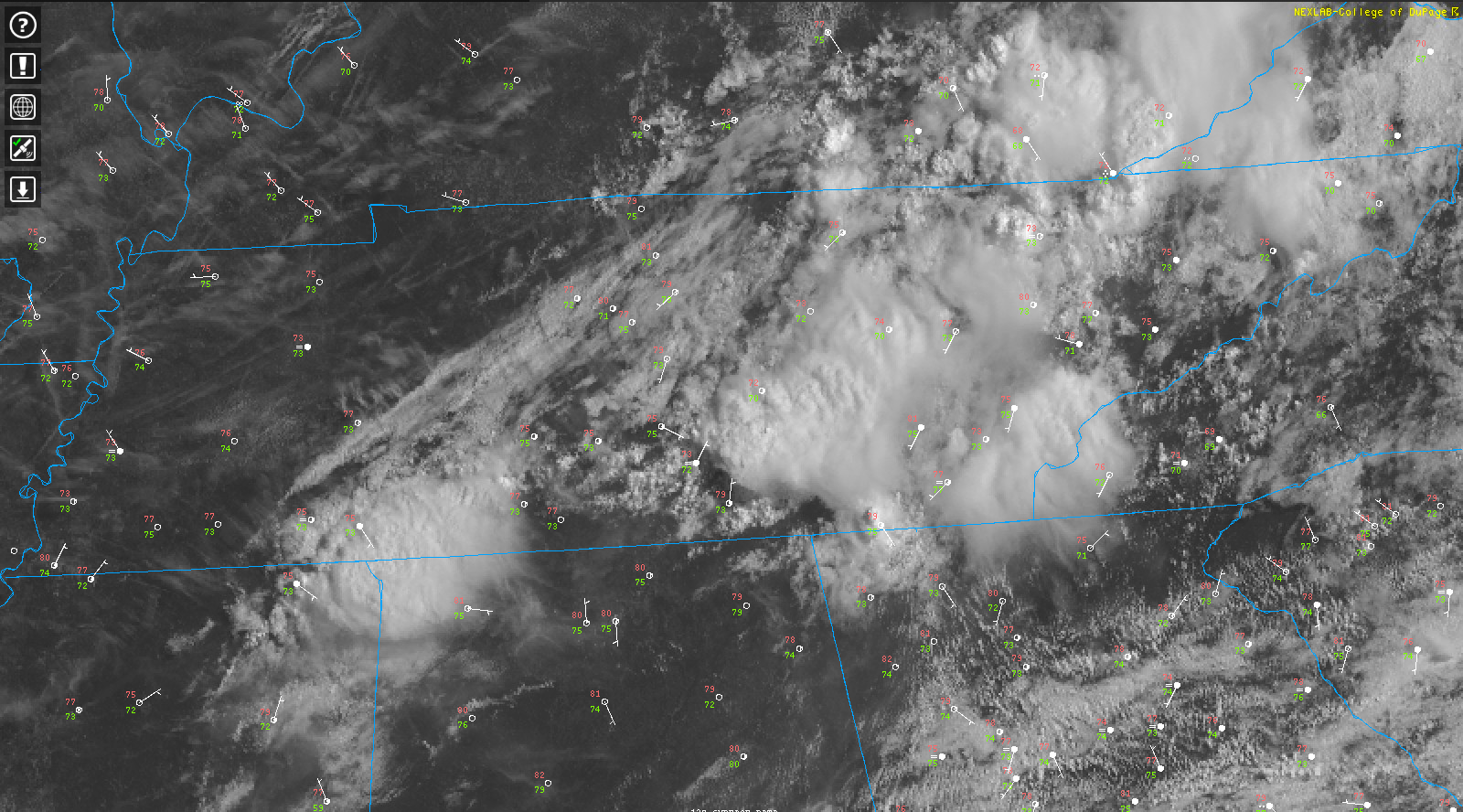 You can see a line of clouds bisecting Tennessee.
This is that weak front that will be moving through today. With this comes an increase in the chance of showers and some potentially stronger storms.
The cloud cover should help keep those temperatures down, but it is still muggy out there.
The NAM3 model shows two lines of storms moving through, the second line with more coverage over our area: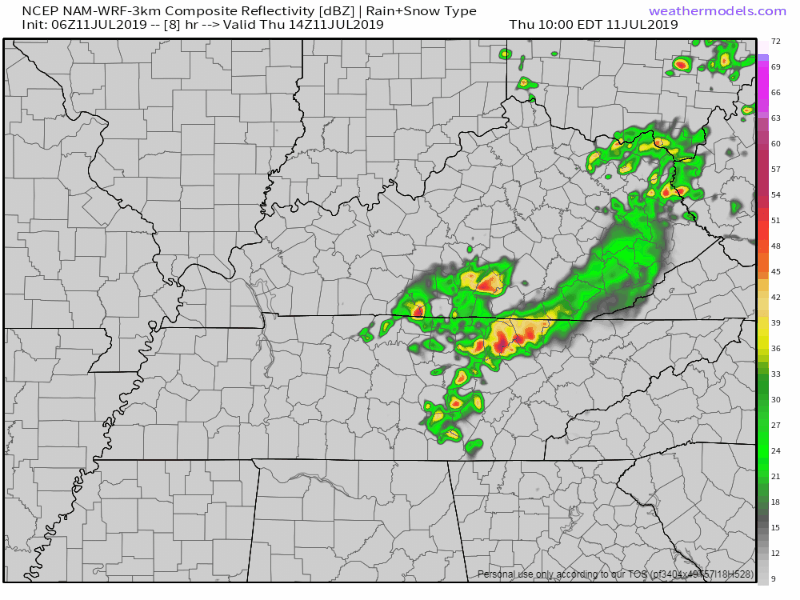 and the HRRR model is a bit more scattered on the rain coverage: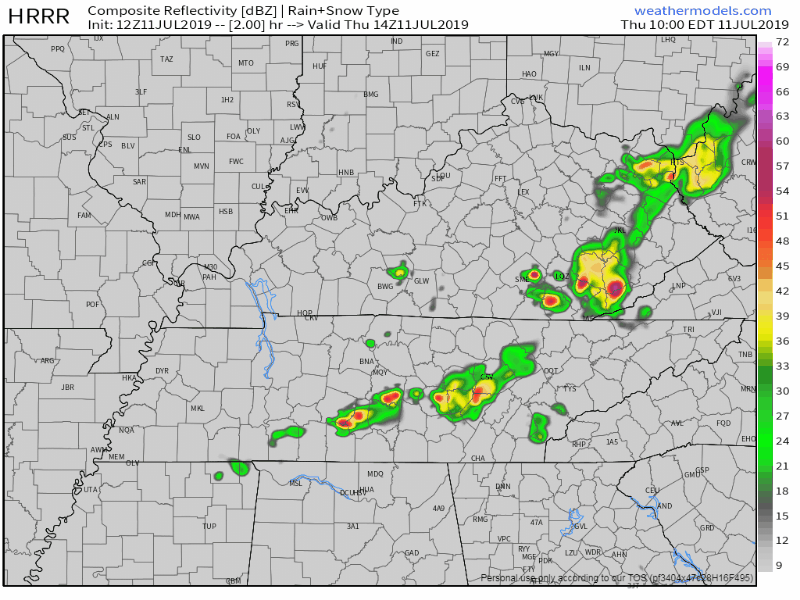 The SPC has us in a MARGINAL risk today (1/5). Storms today could have strong winds up to 60 mph and local flooding is possible if storms decide to stay put:
A informational snippet from the NWS-Nashville discussion this morning:
"A couple of models want to bring a secondary line of showers and thunderstorms late this evening when the actual surface front arrives. Anything that develops this evening should move away from our area by midnight. SPC does have our area included in a Marginal Risk for severe weather today with the main concern being damaging wind gusts. Even though PWAT values are pretty high, storms should move pretty quickly. With that being said, if a storm decides to linger over an area, localized flooding would certainly be possible."
This secondary line should move through much faster than the first as it is moving with the main feature today. Current thinking is any storms that fire up before this moves through tonight will more likely to be somewhat stationary.
Friday
Friday should be more of what we expect for mid-July.
High near 90°F each day, dew points in the upper 60°s. Hot and humid. Chance of pop-up storms in the afternoon.
Another good bit from the NWS-Nashville forecast discussion:
"Friday continues to look like a pretty nice day for most with only some scattered showers/thunderstorms primarily south of I-40. Temps will back off into the mid to upper 80s areawide. Dewpoint temps will still be a little on the muggier side, but definitely better than we`ve experienced in recent days."
A high NOT in the 90°s?! I'll take it. Despite the dew points being muggy, at least the actual temperature will be a bit lower.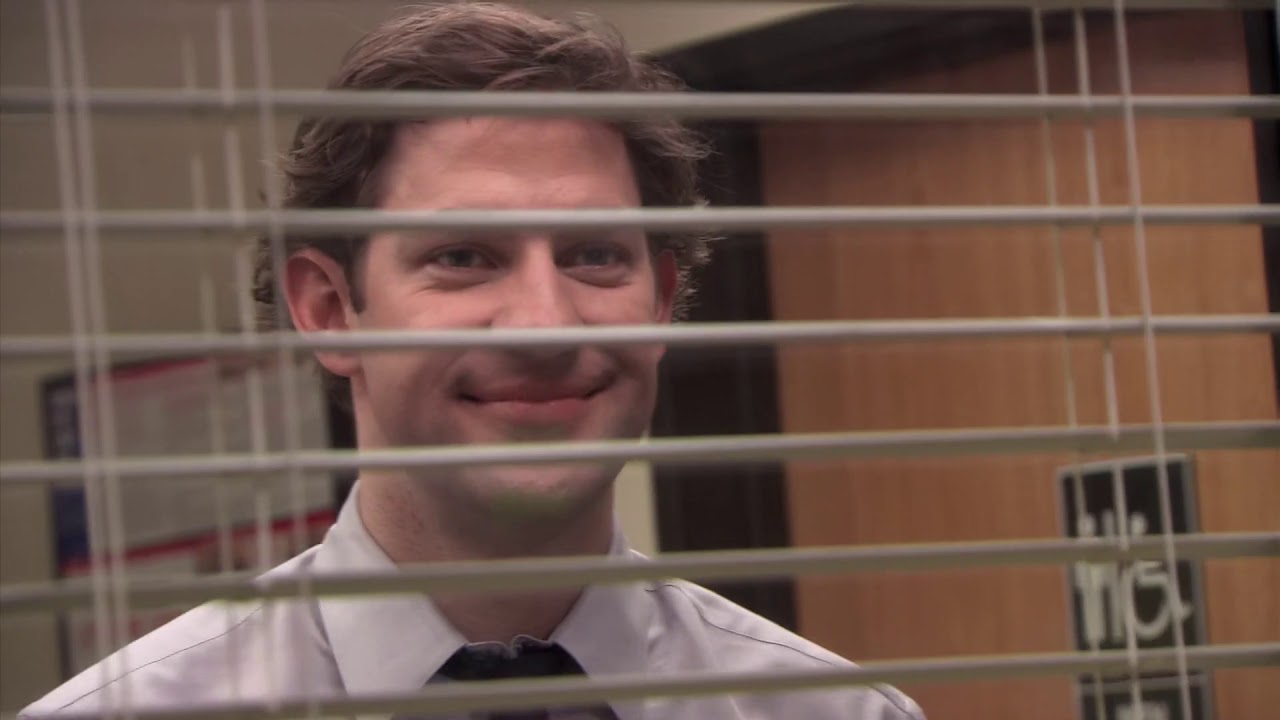 But I might still be enjoying the day indoors. The AC is nice, what can I say?
The Weekend
The forecast becomes a bit more… intricate into Saturday and beyond, here's why: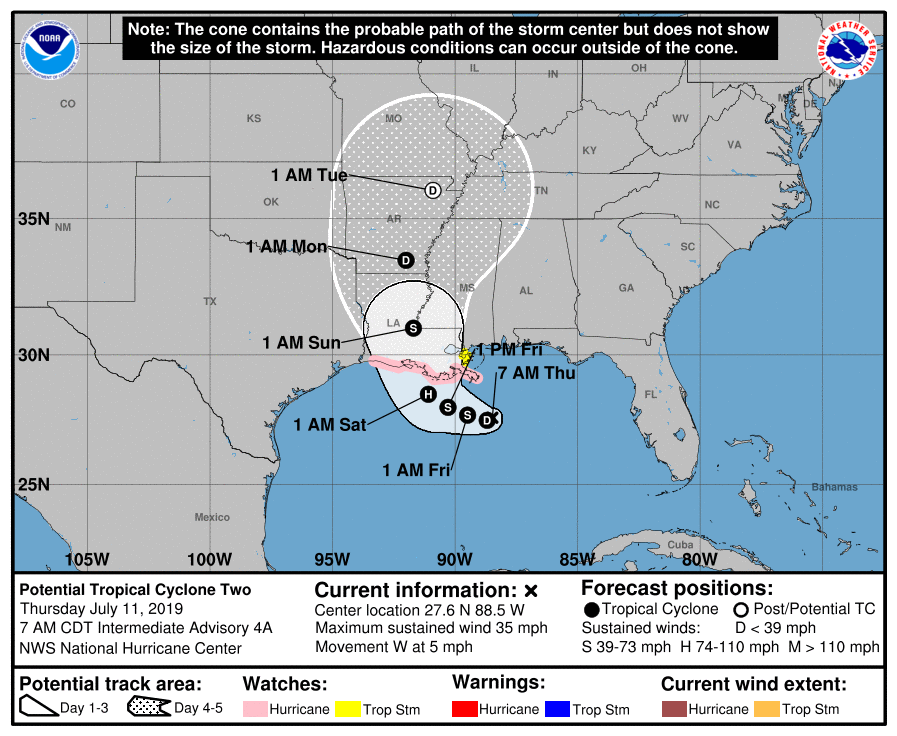 Potential Tropical Cyclone Two, or PTC2 for short, is developing over the warm waters of the Atlantic ocean.
It is currently expected to reach Hurricane strength when it makes landfall somewhere in south-central Louisiana.
It will be heading our way as Tropical Depression Barry as it weakens, reaching us by around 1 AM Tuesday. However this timing is subject to change.
There is a chance of showers and storms each day Saturday and Sunday. It is entirely possible that any bands of rain could reach us this far north.
Shout out to former NashSevereWX intern Caroline for writing this morning's forecast discussion for NWS Nashville:
Biggest forecast challenge beginning Saturday through the extended period continues to be the eventual track of PTC2. On Saturday winds will begin to shift from northwest to more southerly by the late evening. Models are indicating a good bit of moisture throughout the southeast on Saturday, allowing plenty of showers and thunderstorms to develop across the area. Both the ECMWF and GFS bring plenty of showers to the area on Saturday. Things begin to get even trickier on Sunday. The 00Z run of the GFS had another shift eastward and brings PTC2 through MS and and through western TN.
This uncertainty is further expressed as well:
Given this model uncertainty between models and between model runs, have left in chance PoP for much of the area Sunday through Wednesday. By Wednesday into Thursday high pressure will begin to move back into the south-central U.S, likely leading our weather pattern to become more summer-like. Temps through the extended period will be in the upper 80s through Tuesday, before warming back into the 90s Wednesday. Regardless of PTC2 eventual track, likely will have a decent amount of prcp coverage beginning on Sunday and Monday which should help our temps out a little.
It's important to remember that this system will weaken as it moves in-land. Tropical moisture will be there, but most of the wind threat will have died off by the time it reaches our area.
There is a lot of uncertainty in the days ahead, and the uncertainty starts this weekend.
As always, check back for updated information and follow us on Twitter @NashSevereWx!
---