Tuesday
Today and the next few days are going to be hot. As high pressure continues to move over our area, we're going to steer mostly clear of showers this afternoon area wide. Temperatures will be up in the mid 90s, mostly sunny. We're going to need to keep an eye on the heat index values. The high temperatures accompanied with the dewpoint values in the low 70s, heat index values will creep above 100°, even to just below the 105° range. Heat precautions are going to be needed so keep these tips from the NWS in mind: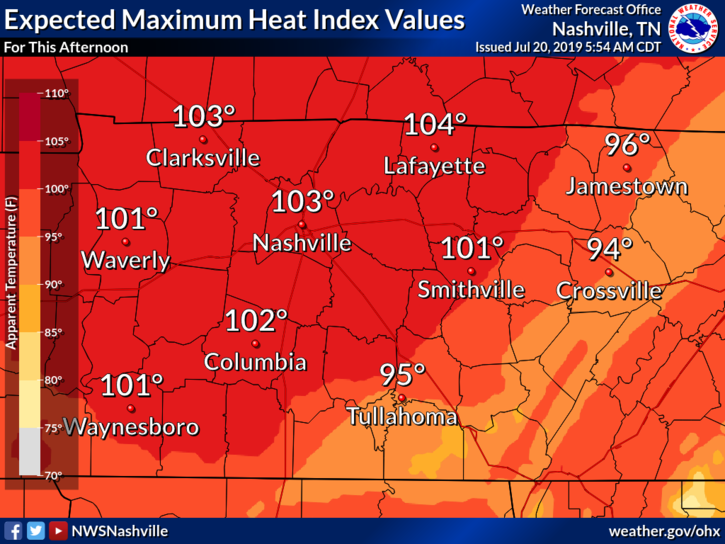 Wednesday
Wednesday won't have much relief in store for us from these high temps and heat index values. We have a slightly better chance for some afternoon pop-up showers that could give us some relief, but only scattered at best. The NAM3k isn't really buying into much: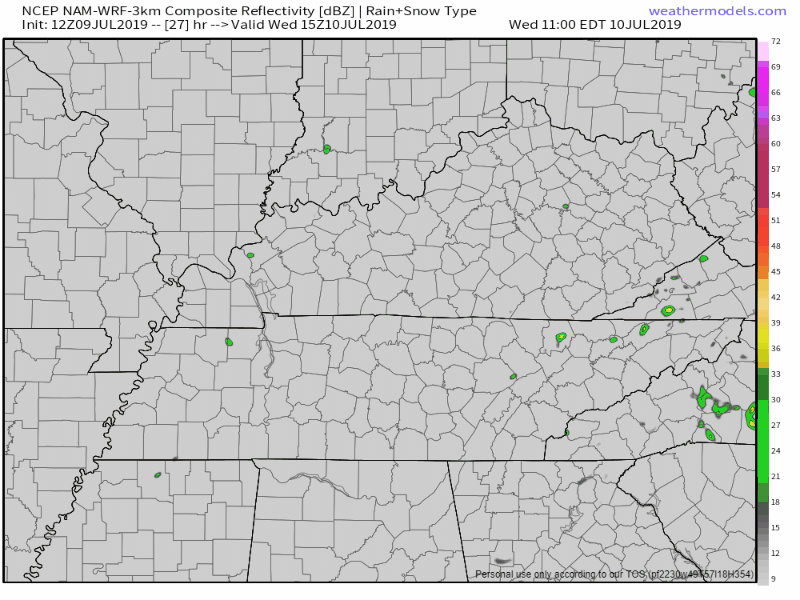 We'll be up to the mid 90s once again this afternoon, mostly sunny with heat index values again into the lower 100° range, again, thanks to the muggy dewpoint values above 70°.
Thursday
A weak front will bring us some relief from the heat Thursday. Showers and storms will develop during the afternoon, some potentially being severe. The SPC currently has Nashville under a "Marginal" risk for severe weather, meaning we have a 5% chance of seeing severe weather within 25 miles of a point: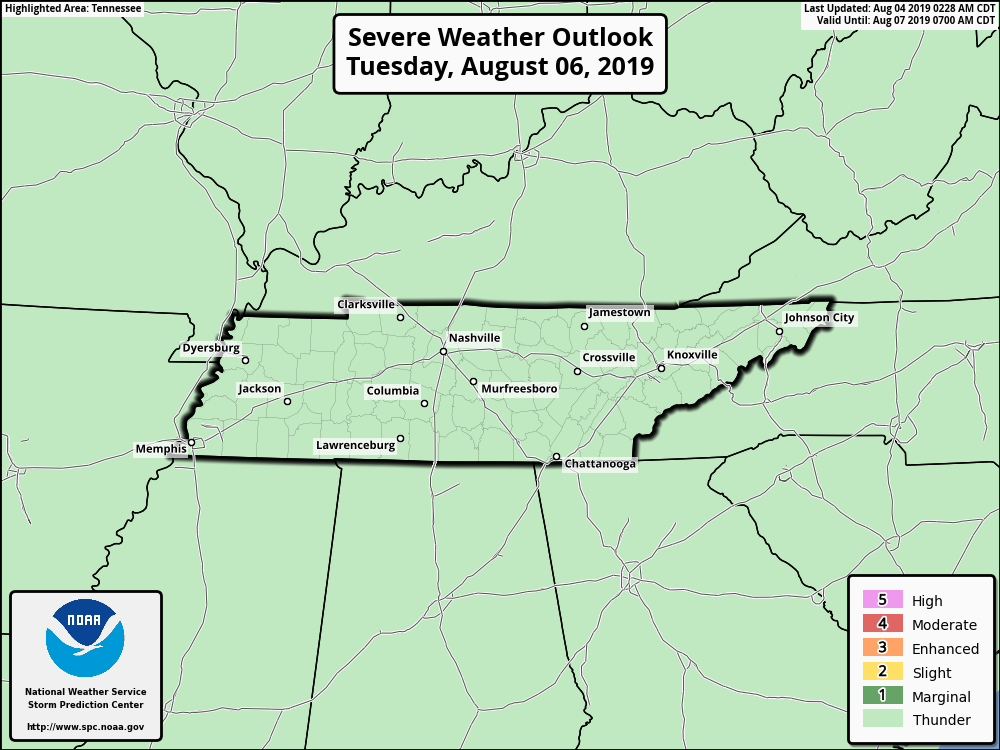 Here's what the NAM3k is showing for Thursday afternoon: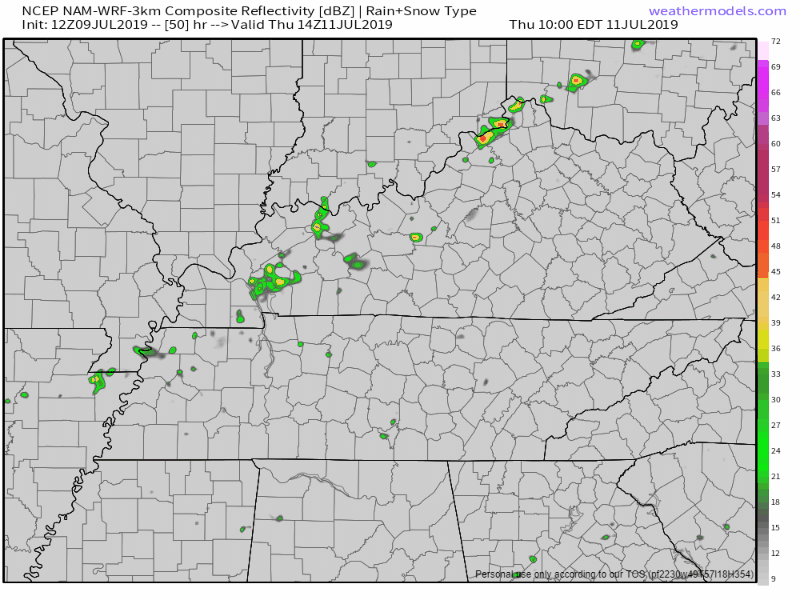 Aside from the showers, high temperatures in the low 90s, partly sunny during the morning hours.
Friday and The Weekend
Slightly cooler temperatures and dewpoints are ahead for us this coming weekend. Friday will be in the upper 80s, however dewpoints finally fall back down below 70°. Not looking at much of a rain chance, so Friday will definitely be a nice one.
Saturday and Sunday have low rain chances, temperatures rebounding back into the low to mid 90s.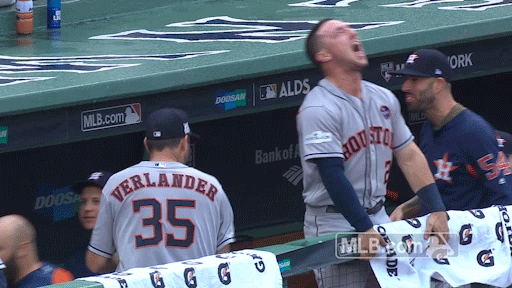 Check back for updates!