As we move into the second week of July, we continue with our average summertime weather. Hot, humid, somewhat miserable outside, with a chance of pop-up storms during the afternoon.
Monday
Our high should top out at around 92°F today, with dew points in the upper 60°s. Heat index in the upper 90°s, perhaps scratching triple digit territory.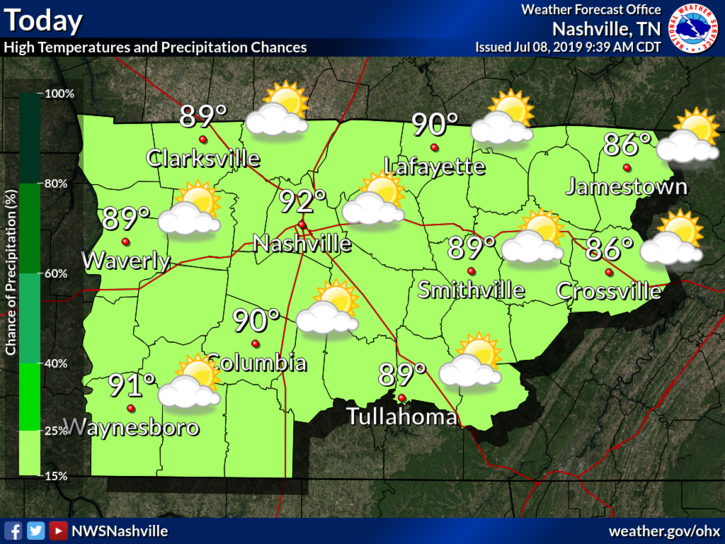 Pop-up storms cannot be ruled out, but the pattern today and the rest of the week should be drier and quieter.
NWS-Nashville has more details:
Otherwise, after the fairly active last few days, a much quieter and drier weather regime will take hold this week as an upper ridge over the southern Plains expands eastward into the Tennessee Valley. This pattern will keep our hot and humid conditions in place with a slight nudge upward in temperatures the next few days, and have gone a degree or two over guidance for high temps. With dew points remaining in the 60s and 70s, peak heat indices will be a bit higher than recent days and reach the mid 90s to low 100s each afternoon.
Tuesday
Not much different from Monday. Hot and humid.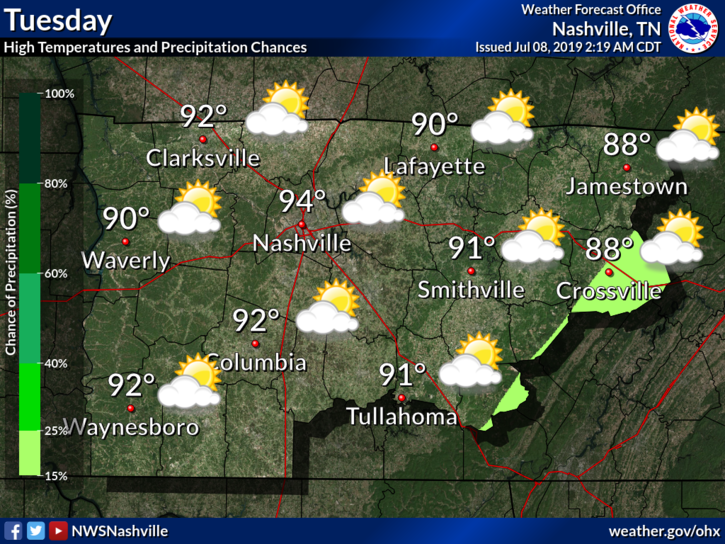 Chance of precipitation drops a bit.
The high pressure cooking ridge is building up.
Sinking air lowers rain chances, and like a pressure cooker, the heat is on.
Wednesday into Thursday
Guess what?
Very similar weather for Wednesday.
You begin to remember how boring the weather is during the summer in our area. Other than the heat and humidity.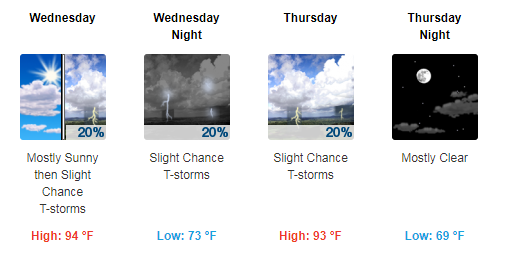 Thursday gets a little more exciting, but not by much.
The rain-sqaushing ridge begins to slightly breakdown. Models hint toward a weak, rain-making cold front pushing through.
Here is the GFS, with dew points. You can see the puny cold front trying to pass through from NW to SE: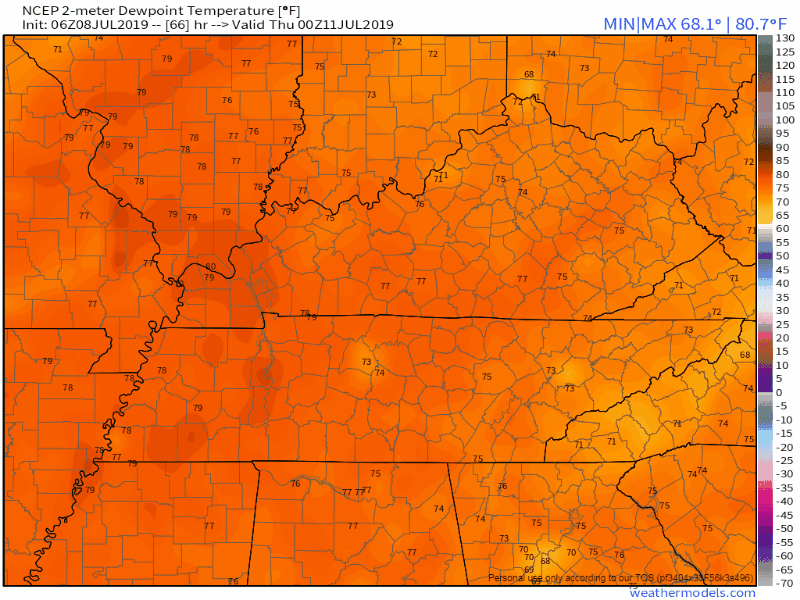 How far that front moves through is uncertain. If it gets to us, expect some rain.
Friday
Depending on how far and how "strong" this cold front is, dew point should drop slightly. Will it be noticeable? Barely.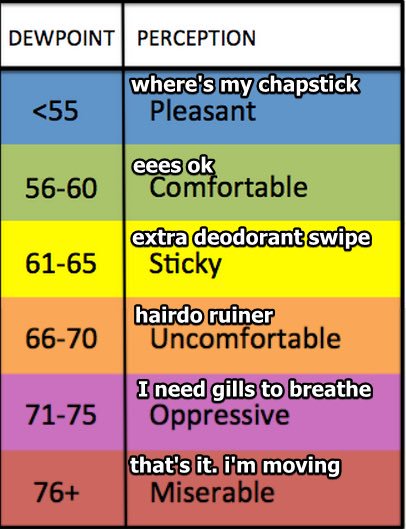 The best we'll get is moving from Oppressive to Uncomfortable.
You would be better off to follow the pawsteps of the fella in the image below…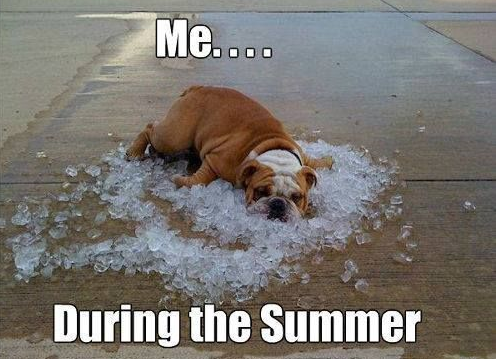 Stay cool out there, and check back for updates! Make sure to follow us on twitter @NashSevereWx!
---