Wednesday
Today we can expect mostly cloudy skies and a high of 92°, though heat index will make it feel like 98°.
The HRRR model shows scattered showers and storms beginning later this afternoon around 2pm: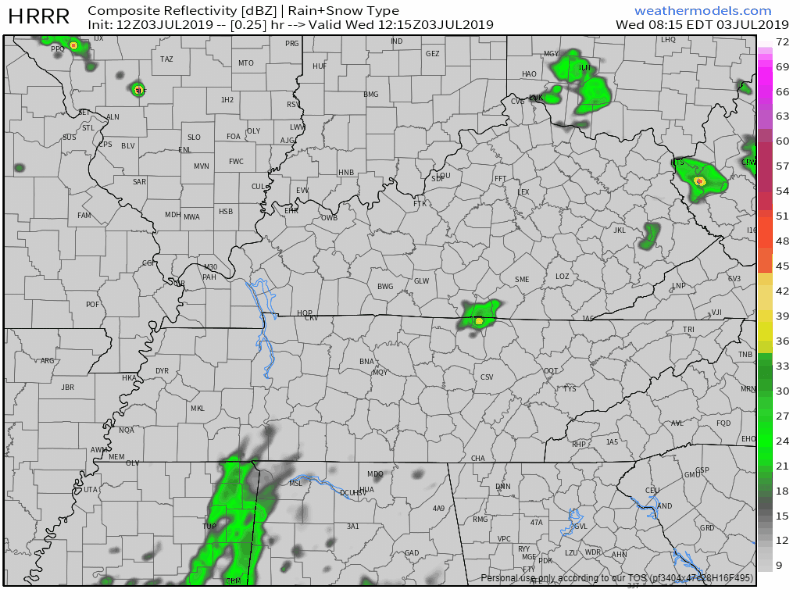 Here's the NAM3 model: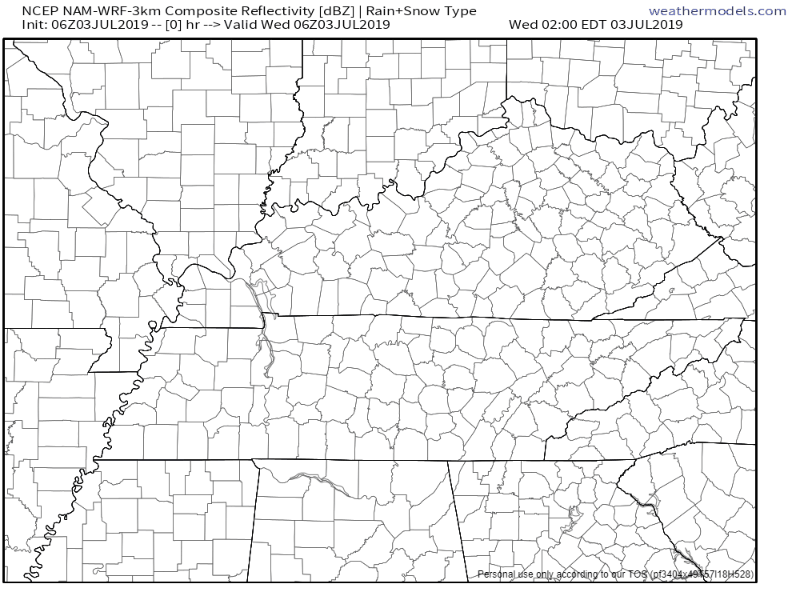 Keep the umbrella on hand in case you find yourself in one of these scattered showers/storms later today.
Independence Day
Whether you're spending the afternoon grilling, out on the lake, or even at work, the chance for scattered showers and storms still linger in the forecast.
However, evening plans may still be in spared. Check out a recent tweet from NWS-Nashville:
Not much change to the forecast for tomorrow, with afternoon showers and thunderstorms possible and highs in the upper 80's/around 90. It looks like storm coverage after sunset on the 4th will be isolated, so any holiday plans may be delayed, but not looking like a washout! pic.twitter.com/wHhjvyX9V0

— NWS Nashville (@NWSNashville) July 3, 2019
Regardless, still have backup plans in case a scattered shower or storm finds you.
The NAM3 and HRRR models are currently disagreeing on the timing and coverage (NAM3 says very little to no showers, HRRR says quite a few scattered showers). Hopefully we have some more model guidance tomorrow, though as mentioned before, they don't handle these summer pop-ups very well.
Make note that heat index values are still expected to near 100°, so be sure to stay hydrated and take breaks from strenuous outdoor activities.
Have a safe and happy 4th tomorrow!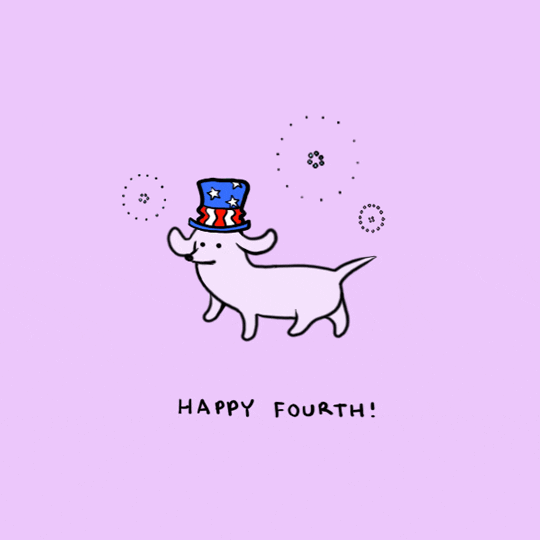 Still Rain, Rain, and More Rain Possible
Unfortunately, the rest of the week still follows the same pattern of possible scattered showers/storms.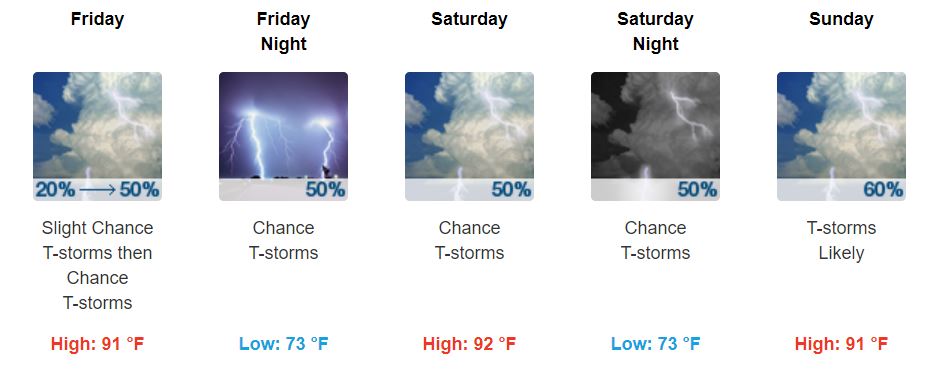 I know I keep sounding like a broken record between the rain and heat, but heat index values will still be around 100° over the next few days.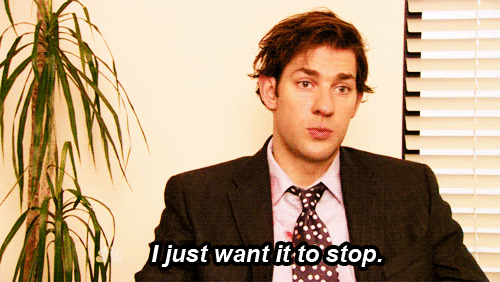 Any Severe Storms?
"The lack of the upper ridge influence also means that a few more strong storms will become possible each afternoon. Strong gusty winds, heavy rain and LOTS of lightning are going to be big concerns as we move through this week of Independence Day celebrations. Please remain weather aware if you will be attending outdoor activities this week." @ NWS-Nashville
NWS-Nashville's discussion also mentions Saturday having the highest chance for widespread rain and storms, with a possibility of one or two being severe due to an extra pinch of instability (thanks, summer).
Stay weather aware, plan accordingly, and have a backup in case you end up under a storm (especially if you are outside).
Have a safe week and Happy 4th of July tomorrow! Keep checking back for updates!
---