Sunday
The HRRR shows some spotty showers beginning this afternoon (2 or 3pm):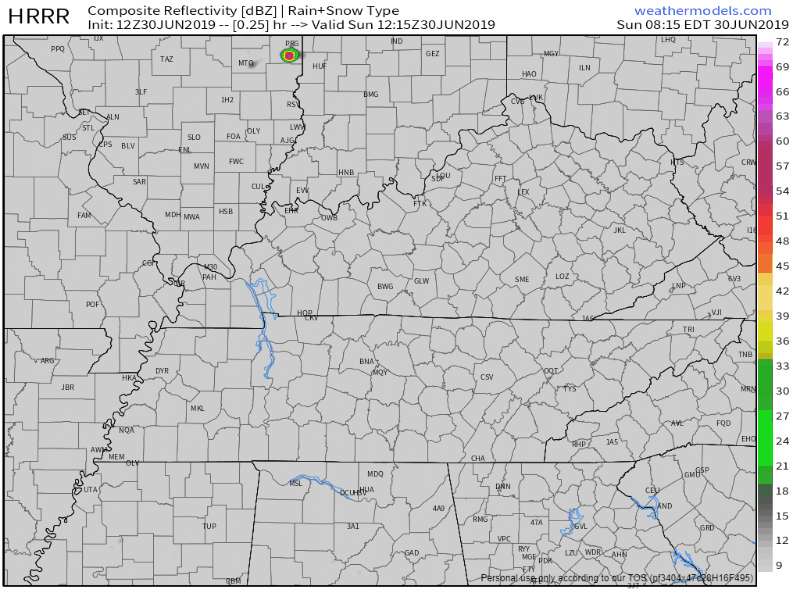 Here's the NAM3 model: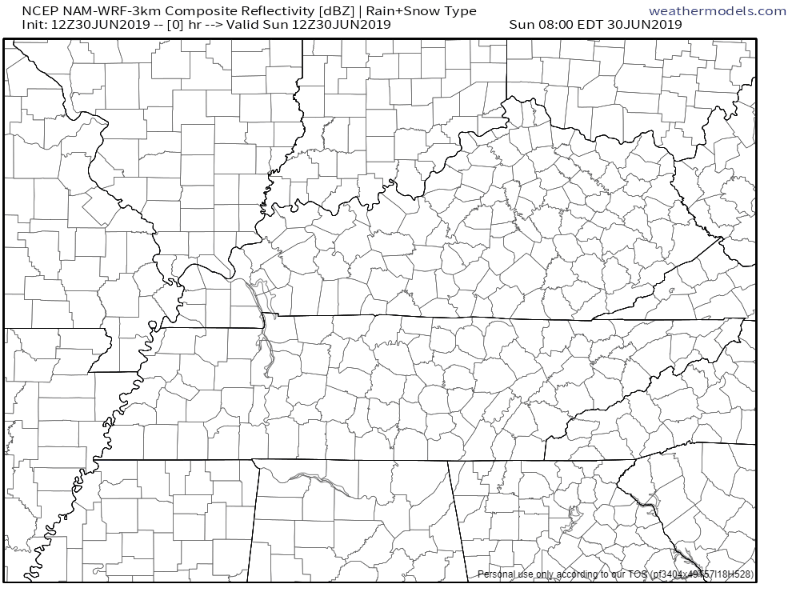 You may see a shower or you may not. If you do, it'll be short lived and not a rainout.
Note the big cluster of storms in Kentucky. Right now models show them dissipating before they reach Tennessee (NAM3 carries them over just a little, but they're weak).
Those storms will be monitored throughout the day, just in case they don't lose all their fuel as they reach the state line.
If they somehow survive, timing would probably be overnight/early Monday morning, but right now that's a big "if." We will monitor.
Temperatures will reach a high of 92°, but the heat index will make it feel closer to 100°. Plan accordingly.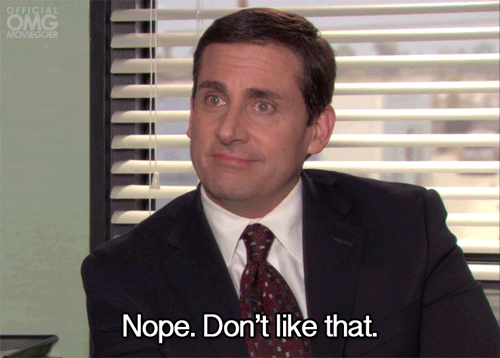 Monday
We should have a dry Monday, though we can't rule out a brief pop-up shower from the heat and humidity.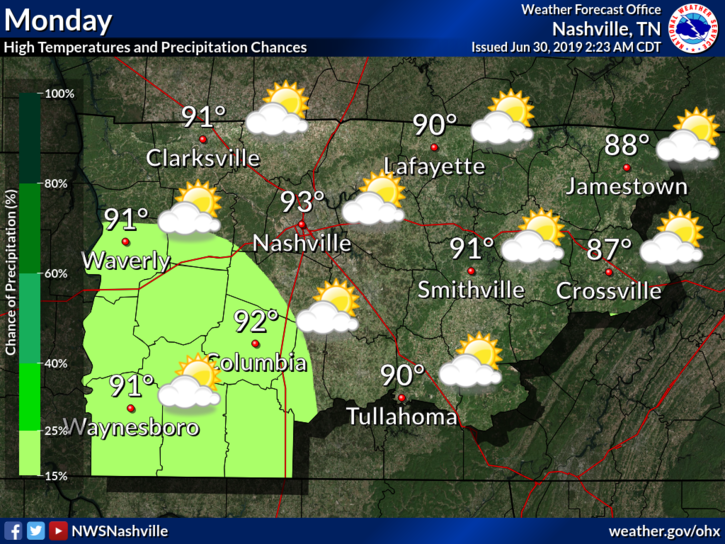 Don't let that 93° fool you though – factor in dewpoint temperatures and we get an even higher heat index of 102°.
EDITOR'S NOTE: Take precaution with this heat. If outdoors, hydrate and take frequent breaks from strenuous activity. 
Rain Chances
Rain chances return Tuesday and will carry on for a few days, though PoPs (probability of precipitation) are low right now.

Heat index will still run around 100°+ throughout the remainder of the week. Tuesday looks to be the warmest day. Please take the proper precautions.
For those planning for the 4th of July, the chance for rain is still on the table. The GFS and EURO models both show some rain, but it's hard to give any specifics right now. Plus, they're both long range models, and things could change by then.
Just to be on the safe side, have a plan B in place. Just in case.
Peek Into Next Weekend
"By the end of the week and into next weekend, we lose the southwesterly flow aloft and a weak west-east boundary could slip towards the mid-state. This would increase rain chances a little more. Models were trying to increase PoPs into the likely categories for Friday through Sunday, but will run with chance PoPs and adjust through the week based on any persistence of this boundary." @ NWS-Nashville
Rain is possible, but is also dependent on a weak boundary that could sweep the area next weekend.
Still far out, so we will keep updating as the week goes on.
Keep checking back for updates, and stay cool outside!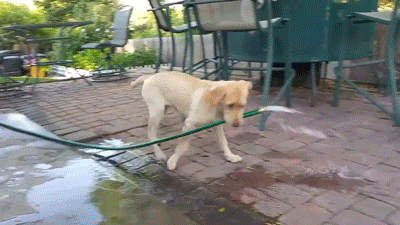 ---