Friday through Sunday
Hot and humid with highs in the lower 90s and dew points in the upper 60s and lower 70s. This will allow for heat indexes to climb into the mid and upper 90s.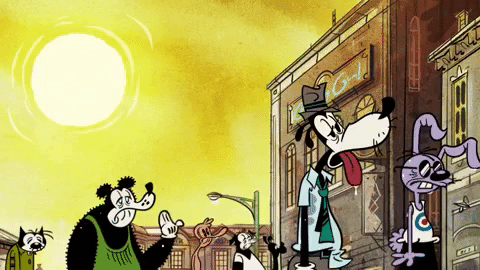 A few isolated showers and thunderstorms can't be ruled out Friday through Sunday due to the instability in the atmosphere from the heat and humidity, but we do not expect widespread storms like we saw the past couple of days. The latest run of the NAM3 model shows just a few pop up storms Friday through Sunday: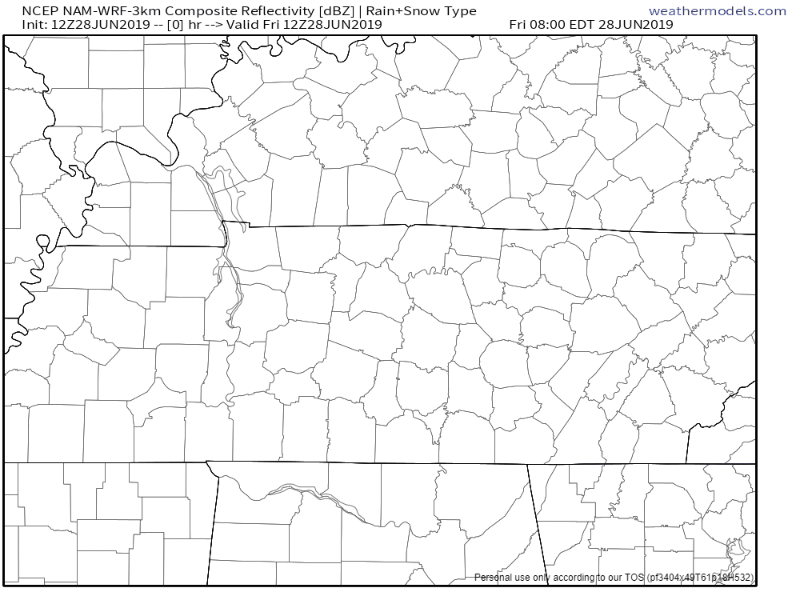 Outdoor Activities This Weekend

Yes it's going to be hot. Really hot. But it's also going to be very sunny and pets, the elderly, or those working outside should take precautions.

Have the shade and the water ready! Here's a PSA from our friends at the National Weather Service.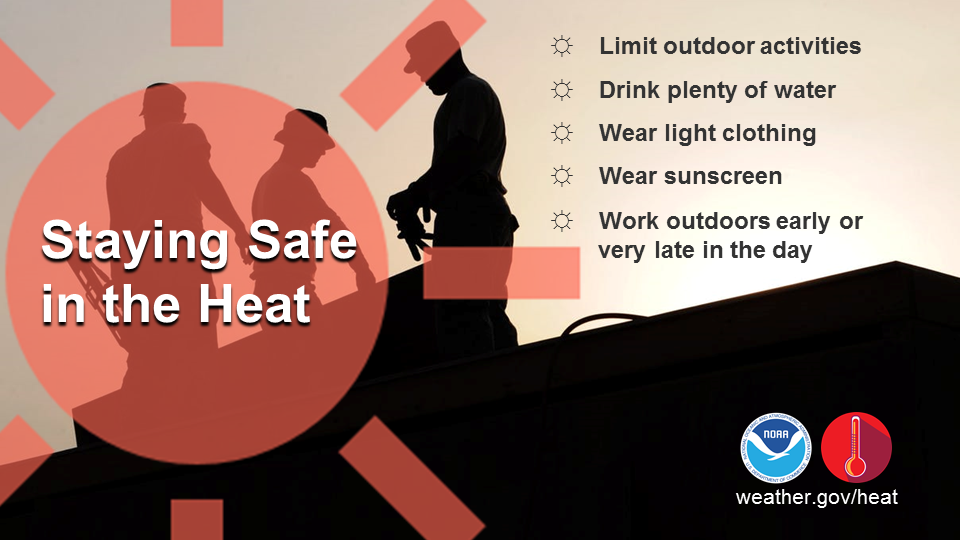 Early Next Week
Remaining hot and humid!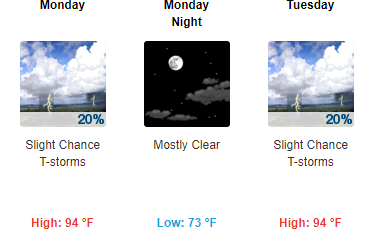 Stay cool and be sure to check back for updates!