Today (Tuesday)
Temperatures will be topping out at 87° for the high, remaining mostly sunny.
No rain today. Any precipitation should stay south this afternoon.
Dewpoint values will be a bit lower as well, so it won't feel as sticky out there.
Abeautiful and typical summer afternoon.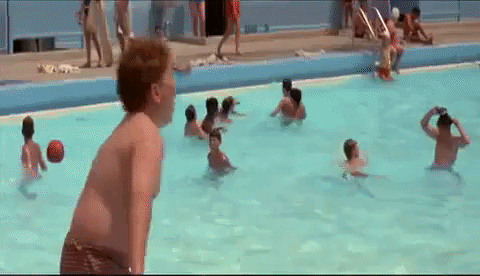 Wednesday
Wednesday is shaping out to be a pretty nice one too!
High temperatures will still be reaching the upper 80s to low 90s.
Rain chances increase a bit during the late afternoon/early evening, with the possibility of a summer-normal pop-up summer shower/thunderstorm.
It's also possible another line of storms will swing through Wednesday night.
The NAM3 model controversially thinks a line of showers/storms will arrive around 9pm-10pm: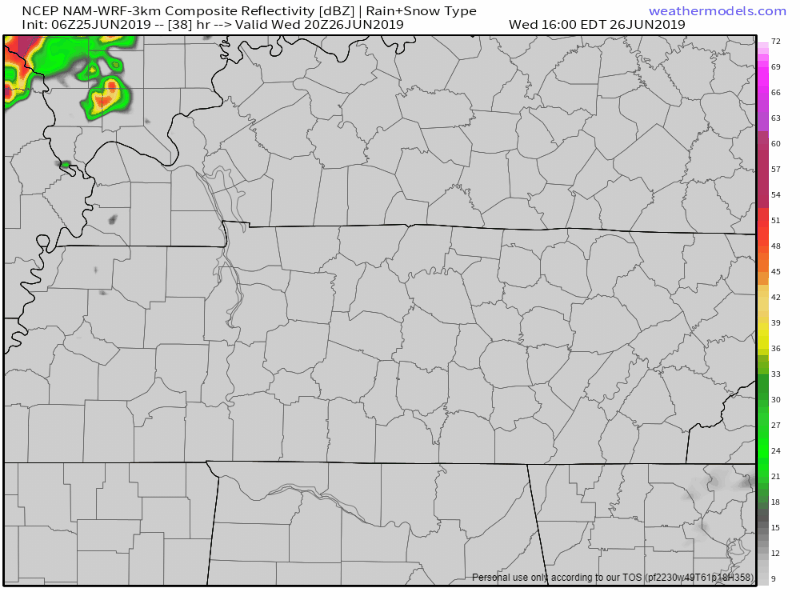 If correct – and it may not be – it won't last but more than a few hours as the NAM3 shows they are out of the area by early Thursday morning, the storms dying off by sundown and the loss of instability.
No other model predicts rain (hence the controversy). More on this later as more models take turns predicting Wednesday night.
Thursday and Friday
Thursday is developing into another typical pretty summer day. No rain chances as of now, mostly sunny, temperatures going a bit higher up to 92° for the afternoon high.
Friday, we'll remain mostly sunny for most of the day, then encounter a chance for some summer pop-up showers and storms during the afternoon. Temperatures will be pretty warm and muggy as we top out up to the mid 90s for the high.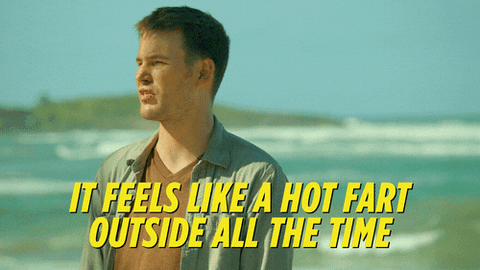 The Weekend
The weekend, still being a little ways off, has some uncertainty along with it, but there is some rain in the forecast, just as with any typical summer day. Chances for rain look the highest on Saturday, and a bit lower for Sunday. We have a hot weekend ahead of us though, with highs being in the mid 90s all weekend long! Again, no severe weather is expected this week, just a few summer showers/storms.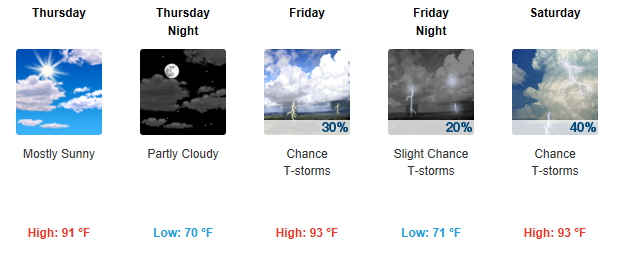 Check back for more updates and follow our twitter @NashSevereWx!