Are We Clearing Out?
We think so.
Morning rain is sliding out of our area. It used up available storm energy.
Those east of Nashville may see strong/severe storms today, but for us additional afternoon rain and storms appear unlikely. We lack storm fuel and forcing needed for another event.
This is consistent with the Storm Prediction Center's outlook. It has us in a marginal risk, with a slight risk off to our east.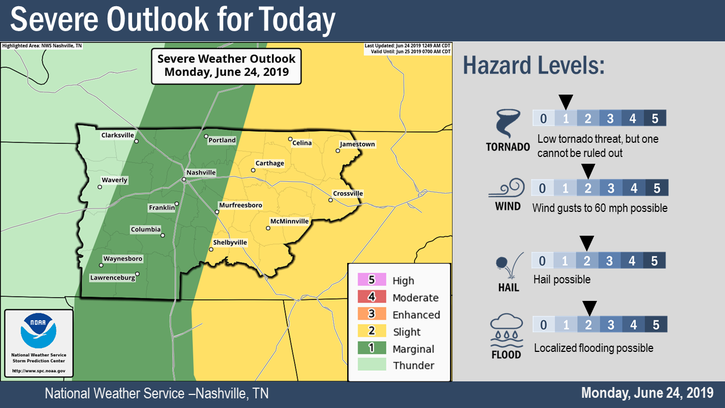 This includes a 5% wind and hail threat within 25 miles of any points in the dark green, but, again, we think that will go east of us.
Also there's the HRRR model, which shows no real additional rain or storms for the rest of the day: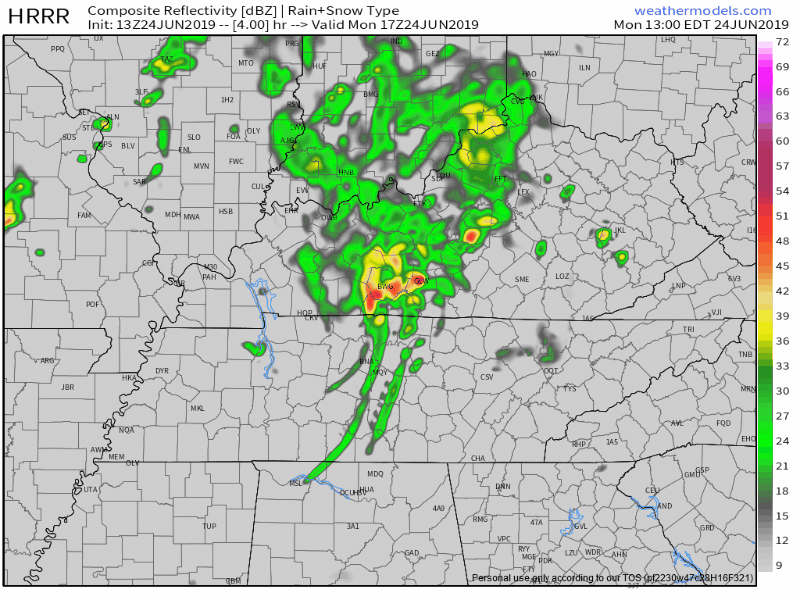 We will keep an eye on it.
Because we got a late start on sunshine, the high should reach around 84°F, not too bad
However, humidity remains high. Dew points look to be hanging out around 68°F, give or take a degree.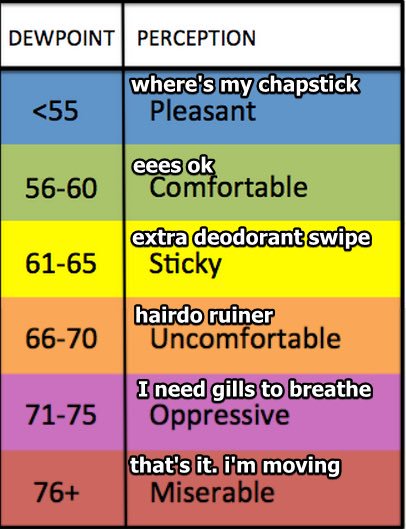 Keep an eye on any hairdos you may or may not have.
Tuesday
The clear out continues.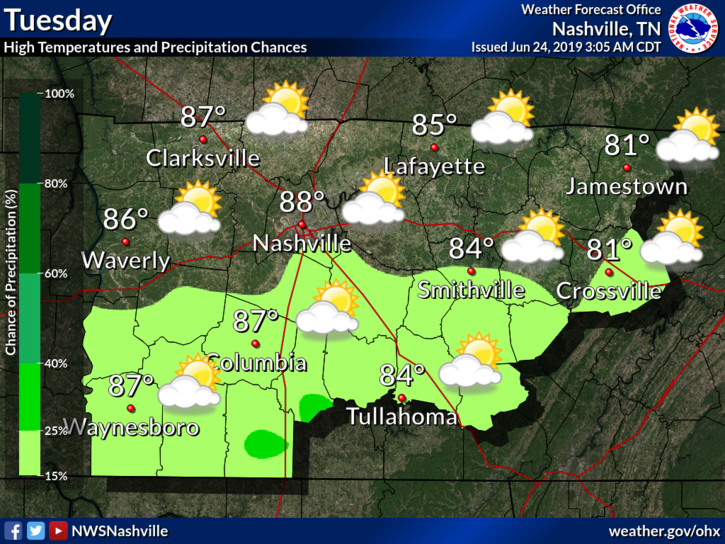 Should be a typical summer day with a high near 90°F, but with a drop in dew point! We could be in the lower 60°s for dew point instead. Woo!
Rest of the Week
We are moving out the weather pattern where lines/waves of storms attack from the west or northwest.
The new pattern will be heat of the day, random, pop up showers and thunderstorms, indiscriminately impacting some, but not others.
So expect highs near 90°F to continue, with the chance of a pop up shower or storm in the afternoon, with minimal severe threat.

As always, check back for updates!
---