Tuesday
I really hope you all aren't sick of the rain, because there's more to come.
Scattered showers and a few thunderstorms will be moving in to the area from the southwest this morning and into the afternoon. The rain won't keep our temperatures from climbing to a very muggy 84° for the high.
Here below is the HRRR model, showing these showers and storms becoming more scattered as we move into the afternoon hours with some potential heavy downpours: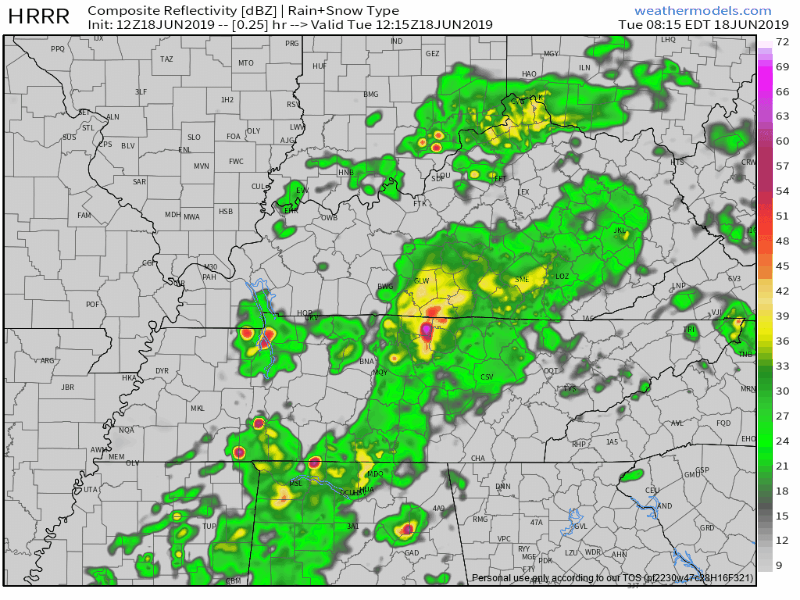 The NAM3 model below seems to agree right along with the HRRR: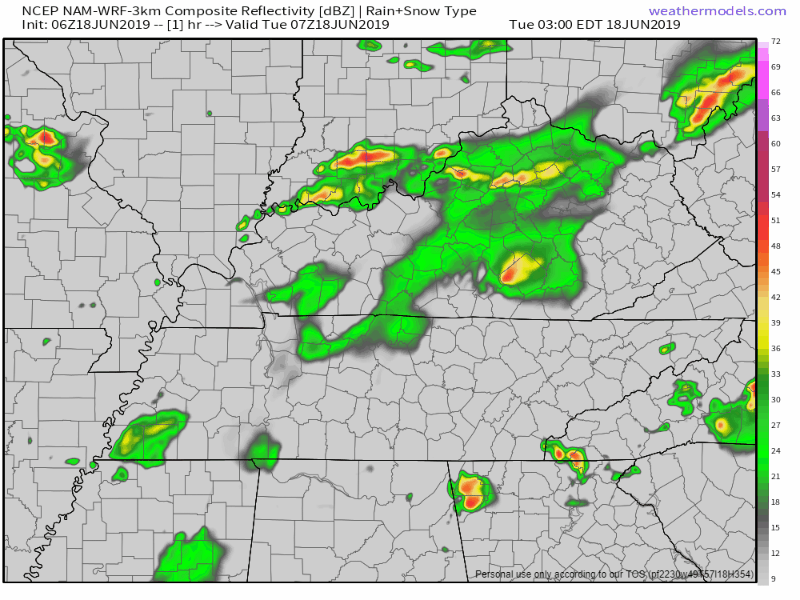 Note most of the rain this afternoon looks to be east of us.
Wednesday Into Early Thursday Morning
Wednesday is going to be the closest day to now for a chance to see some sun.
We could see a few scattered, light showers in the morning hours, maybe clearing up a bit in the afternoon.
We will reach up to 86° for another muggy high temperature.
The most organized setup for some stronger storms, potentially severe, is going to be overnight Wednesday into Thursday morning. NWS-Nashville has more on why and how this could be the story:
Wed night into Thu however, evolving system out west pushes across the mid-south. This system is expected to be more organized than the past few days. This round contains a more  favorable jet structure and a weak SFC/LL boundary that is expected to pass early Thu morning. These features will enhance vertical motion and bring in more elevated parameters…with CAPE 1000-1500 and shear/SRH really ramping up as well. Expect a line of strong storms…some possibly severe…to develop early Wed evening west and cross the mid-state into the overnight hours.
The NAM3 seems to agree somewhat, showing a few stronger cells of storms moving through Middle Tennessee in the early morning hours of our Thursday: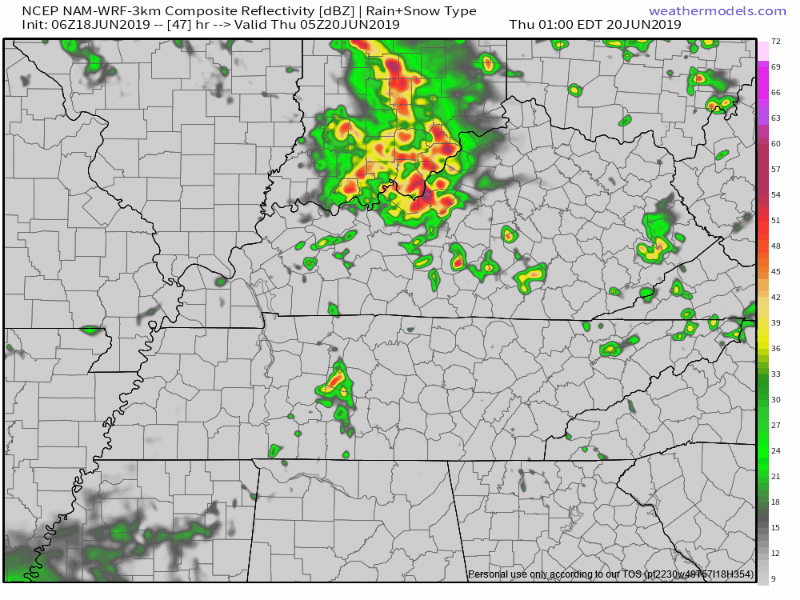 The Storm Prediction Center currently has the higher chance of severe weather west of us. That's a good sign. We'll continue to watch this.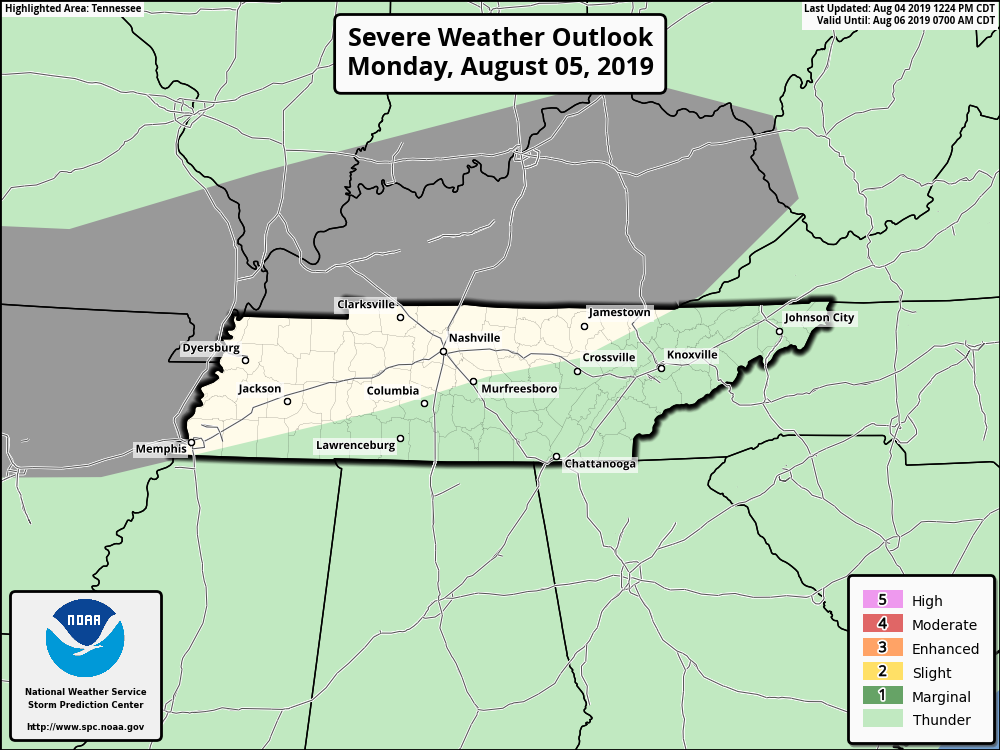 Thursday Afternoon and Evening
Thursday afternoon looks to be mostly cloudy once we get those early morning storms and showers out of the way. We will be a little bit cooler than the previous couple of days, struggling to reach the low 80s. It will be just a bit windy, with 10-15mph winds and gusts up to 20mph. 
Friday and The Weekend
There still remains lots of uncertainty and disagreements between models for this weekend, but we are looking toward a smaller chance of rain! Temperatures climb up to the upper 80s and lower 90s, so prepare for another hot and humid weekend!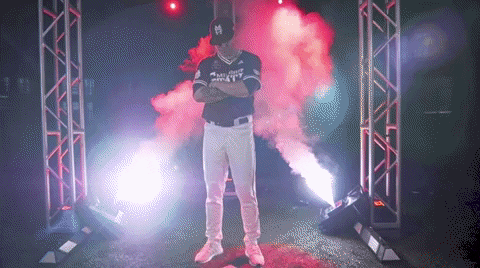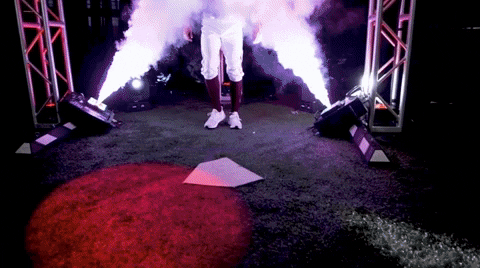 Oh yeah, and HAIL STATE tonight.
Editor's Note: Due to these GIFs, Bryce has been assigned to the Hawk to clean the gates with a toothbrush. Anchor Down.
Check back for more updates!