Father's Day Showers/Storms
Temperatures will reach a high of 91° with a dewpoint of 70°, so be sure to put on an extra spritz of hairspray and swipe of deodorant. The heat index will run into the mid 90s in the shade, hotter in sunlight.
The HRRR model below shows showers and storms in the evening hours (beginning around 5pm):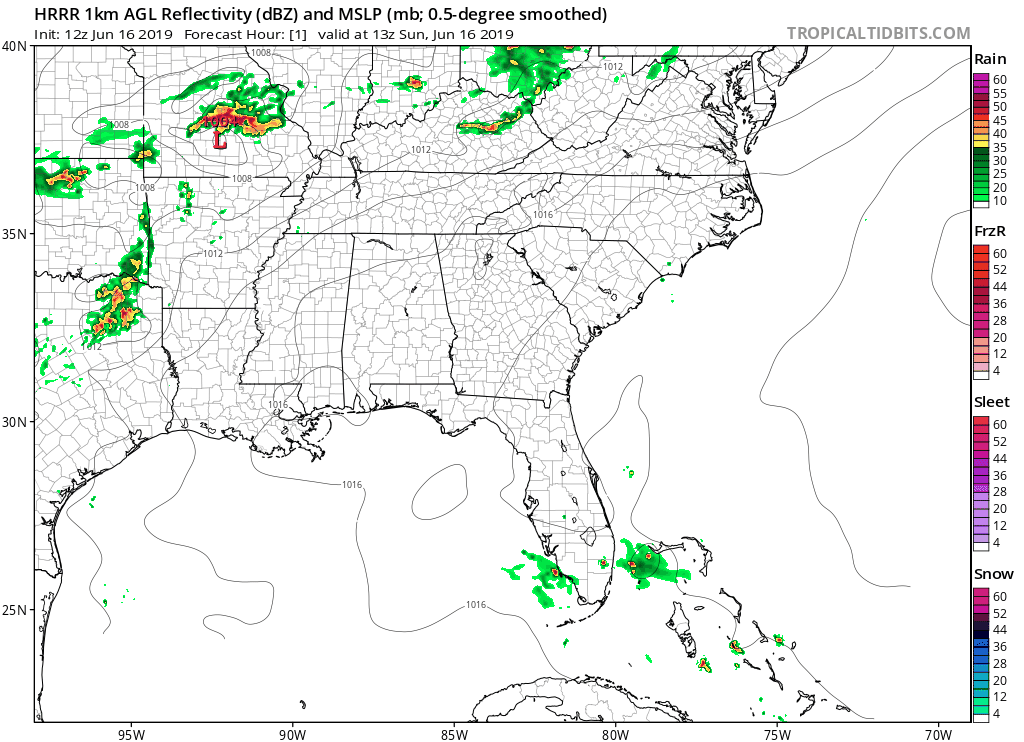 The NAM3 model shows two different rounds of rain, one closer to the late afternoon (2pm) and the second one later tonight: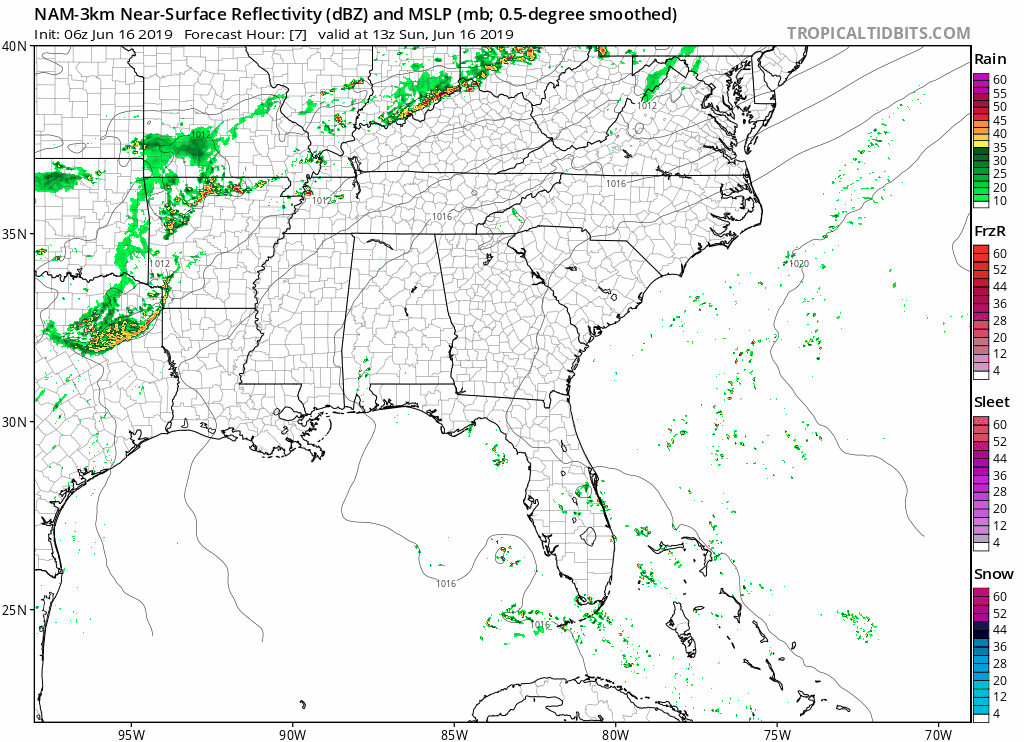 Regardless, prepare for rain and possible storms today. Don't go by the exact ETAs the models give above, but know the late afternoon and evening hours look like the prime time. Possible these will miss us so stay weather aware.
Any fathers that are grilling outside should remain weather aware.
The NAM3 also shows some showers around midnight, though they weaken as they reach us.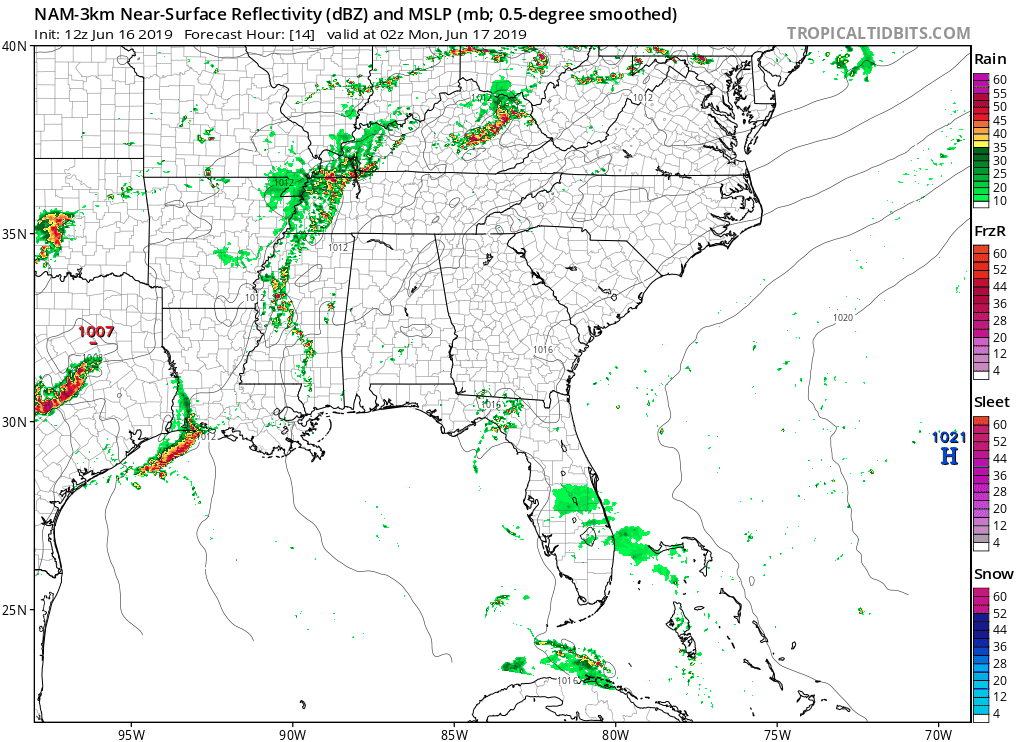 Sunday's Strong/Severe Storm Chances
Along with rain, Sunday could also bring strong to severe storms.
"However, omega fields do turn positive by mid to late afternoon and that is when we could see some convective development. Its important to note that cape values will be rather high and those storms that do fire could become strong." @ NWS-Nashville
Brief explanation: omega refers to vertical motion in the atmosphere. Strong upward vertical motion can build clouds and lead to rain/thunderstorms. CAPE, or storm fuel, will also be present.
The Nashville area is under a marginal risk, or 5% chance of seeing a severe weather event within 25 miles of you. NWS-Nashville breaks down the threats below: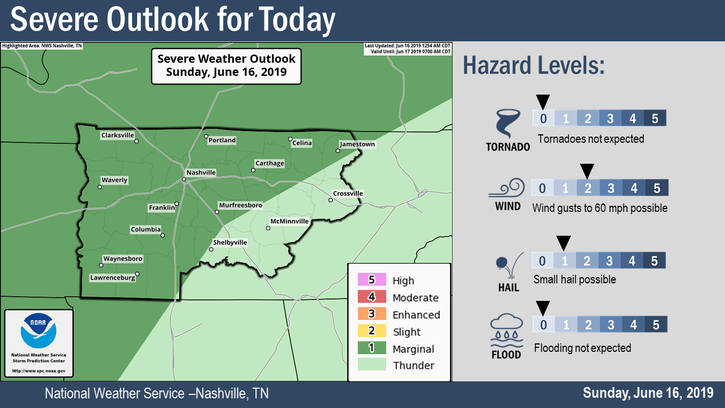 The main concerns are strong winds and small hail, but we could also see heavy rainfall in thunderstorms.
The highest chance of severe weather stays to our north, but we could possibly see a strong storm today.
Don't cancel plans, but be aware and have a backup just in case you're caught in one of these.
No End in Sight
Unfortunately, the week ahead still holds the chance for rain and storms.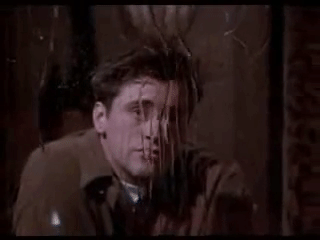 Here's the overview:

Rain/storms will be scattered in nature, and some storms could be strong. Best rain storm chances arrive Tuesday, then again Wednesday night into Thursday.
Dewpoints will continue to linger around 70°. You have been warned.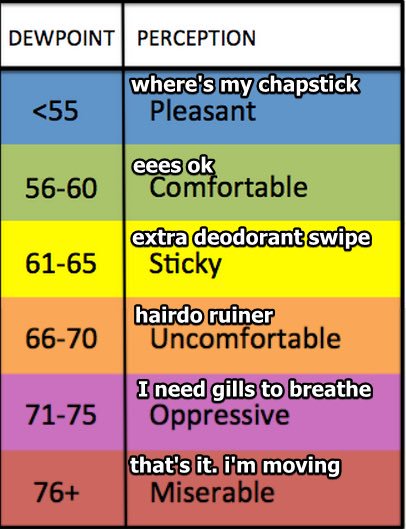 Possible Weekend Clearing?
Okay, so maybe there is an end to heat/humidity/stormy pattern in sight.
Still pretty far ahead, but the GFS model shows some clearing beginning Friday: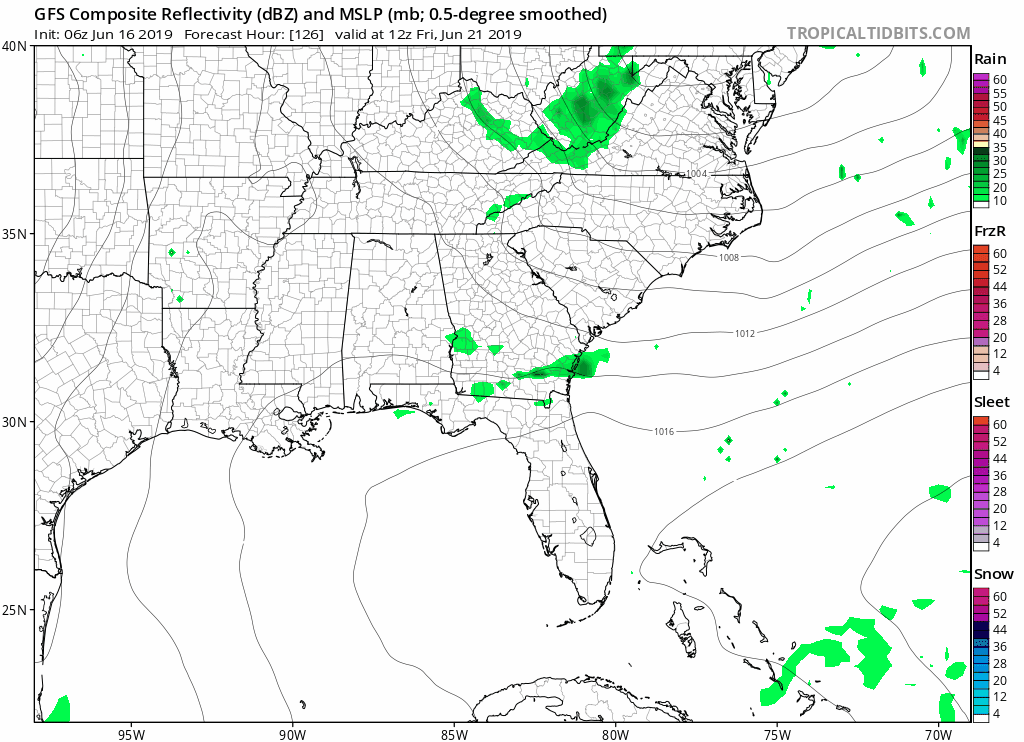 NWS-Nashville says:
"We will see a reasonable push of drier air behind the shortwave so shower and thunderstorm chances will drop as we reach the weekend… For the ext [extended] temps, highs will hold in the 80s through Thu. Then, as more sunshine returns, we will reapproach 90 degrees. Though we get some lower mrh values behind that shortwave, the lower levels still hang on to 65 to 70 degree dewpoints. Thus, lows will continue to run a degree or two above normal."
Like I said, this is still a ways out, so don't completely count on this. However, if you're already looking into plans for next weekend, here's this first stepping stone.
Be sure to keep checking back for updates!
---