Saturday
Today should make for a nice day, though warmer temperatures and 60° dewpoints return.
Note that winds will hang around 10-15 MPH and gusts could reach as high as 25 MPH.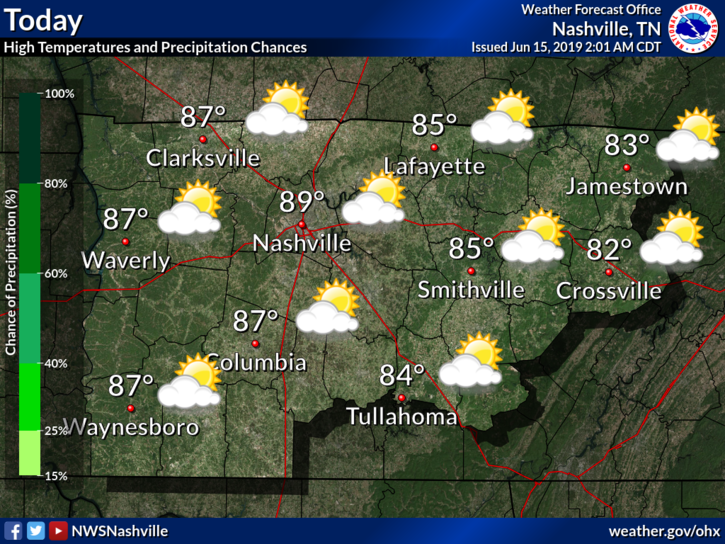 Rain Chances for the Rest of the Week
The chance for rain returns Sunday.
The HRRR model shows some scattered showers in the morning: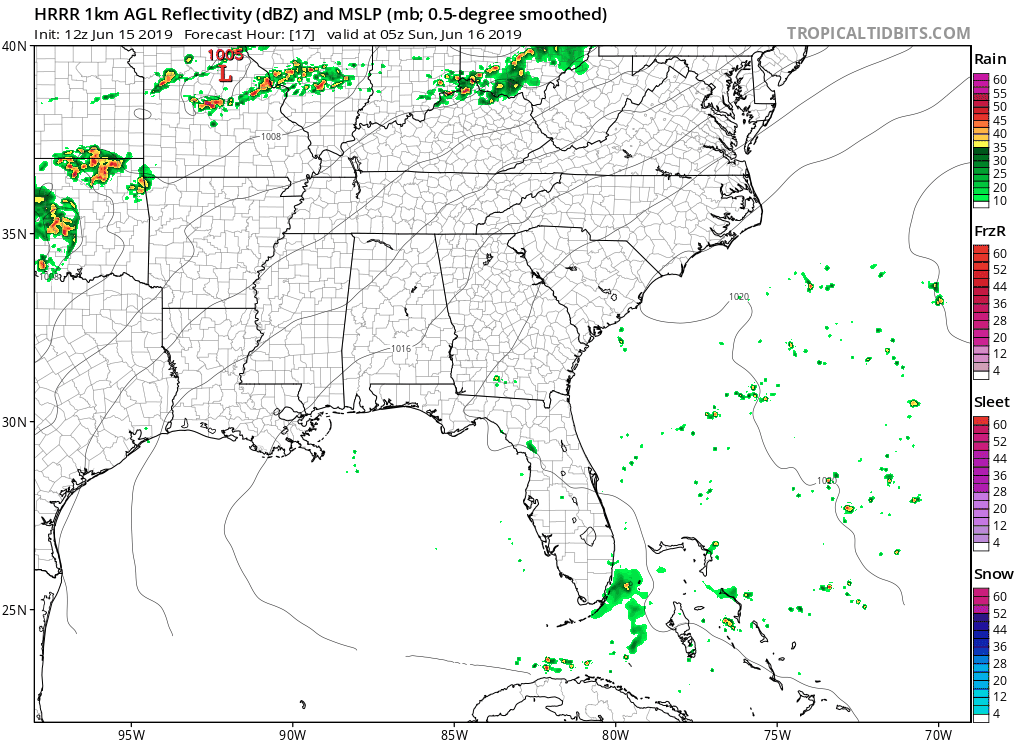 The NAM3 model keeps us clear of showers, with some popping up to our north in the afternoon: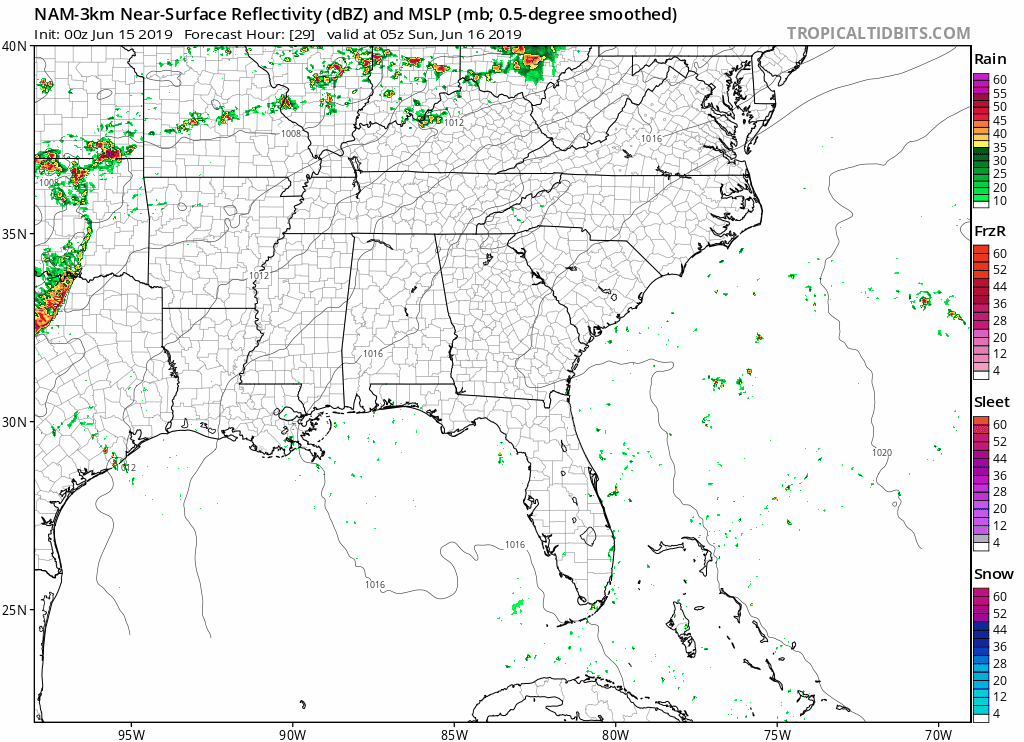 NWS-Nashville says:
"Rain chances return on Sunday as upper level flow becomes southwesterly and a series of disturbances bring waves of showers and storms."
Models currently don't show much going on, but I would be prepared for the potential of scattered showers and a thunderstorm or two. Don't cancel any outdoor plans, but stay aware of the weather conditions tomorrow in case you're caught in a pop-up shower or storm.
The NAM3 model looks a little more promising for Monday showers (and a potential thunderstorm):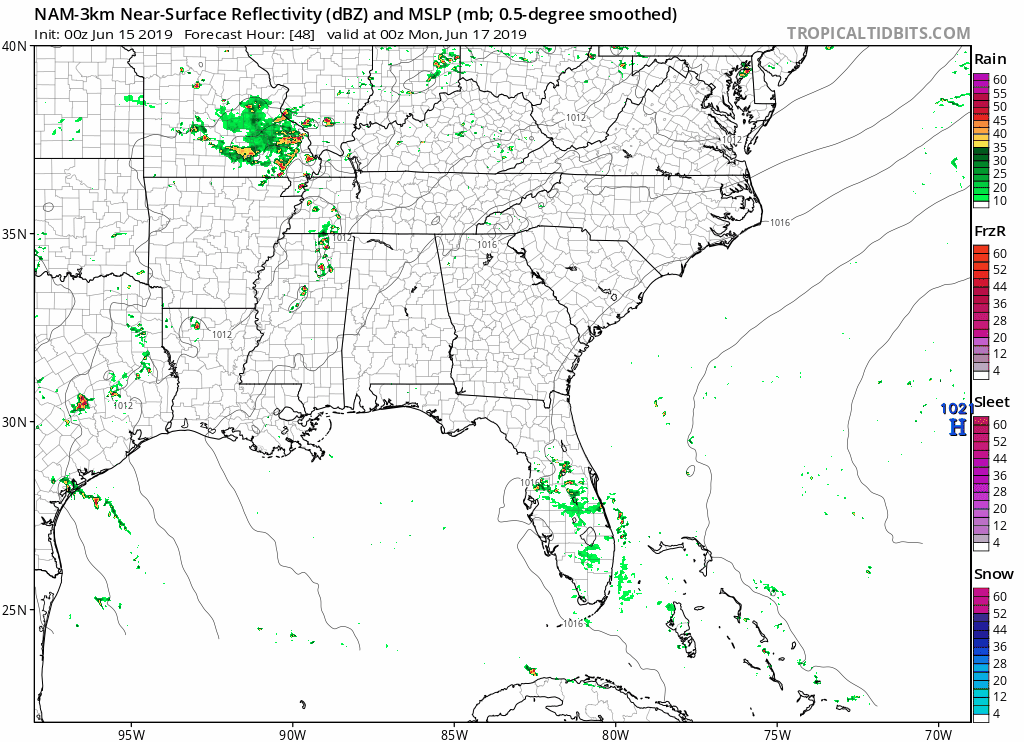 Most of these showers look to weaken and fizzle as they reach us. This may or may not happen. Open umbrellas accordingly.
The rest of the week follows the same pattern of scattered showers and possible thunderstorms.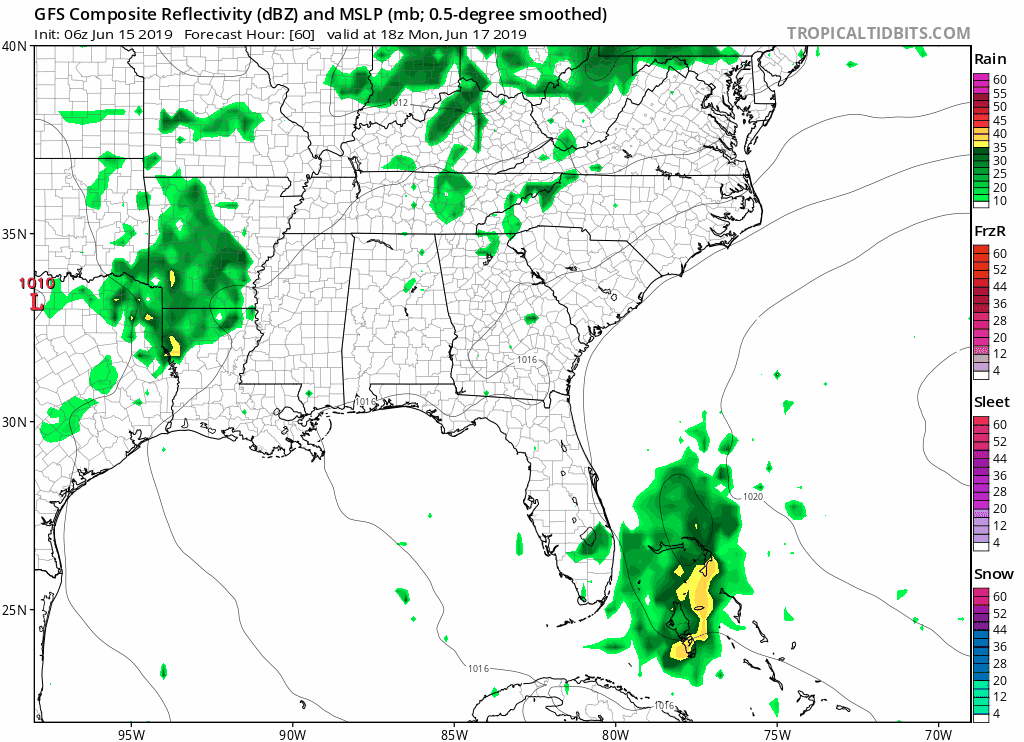 Temperatures will stay in the 80s during the week (peek the 7-Day below).
Severe Chances?
So far we aren't expecting any severe storms this week, but NWS-Nashville is concerned about strong thunderstorms Sunday and possibly one or two Monday:
"Some strong storms can`t be ruled out Sunday with afternoon MLCAPE values between 2000-3000 J/kg, 700-500 mb lapse rates around 7 C/km, and some dry air in the mid levels. PWAT values will be 1.6″-1.7″. Shear will be limited with effective bulk shear values between 10 and 20 kts. Nonetheless, there will be a wet microburst potential. Can`t completely rule out a strong storm on Monday, but parameters are not as high as Sunday."
Overview
Mostly sunny today, with warmer temperatures and humidity. Then expect rain and thunderstorm chances for the next few days. Here's the comic strip:

For now, enjoy today and prepare the rain gear for the rest of the week.
Keep checking back for updates!
---