Today
Last week, I spent several days at various places on the Pacific coast. The weather was fantastic. Today in Nashville is awfully close to what you find out west this time of year. If you took the day off, are at camp this week, or even mowing the grass, good move. This is about as good as it gets in mid-June.
Expect an afternoon high of 77°, but the dew point is only 48° (as of noon). Put out the hammock and enjoy…safely.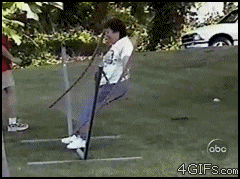 Tonight, we should dip down to 53°. The record low we'd be aiming for is 48° back in 1968. Not record breaking tonight, but certainly nice.
Friday
Our temps start to go up, but the sun stays put. We should hit 81°. Dew points should stay in the upper 40s again. Another nice day!
If you have outdoor plans Friday evening, go for it. Lows will dip down to around 63°. No rain.
Saturday
We crank the heat up a little higher on Saturday, up to 88°. Moisture will be on the increase also, not in the form of rain, but in the form of humidity. Dew points jump into the low 60s, which will be noticeable. We think rain will stay away for Saturday as the next system approaches. The 3km NAM model thinks the rain situation will look like this (7am – 7pm Saturday).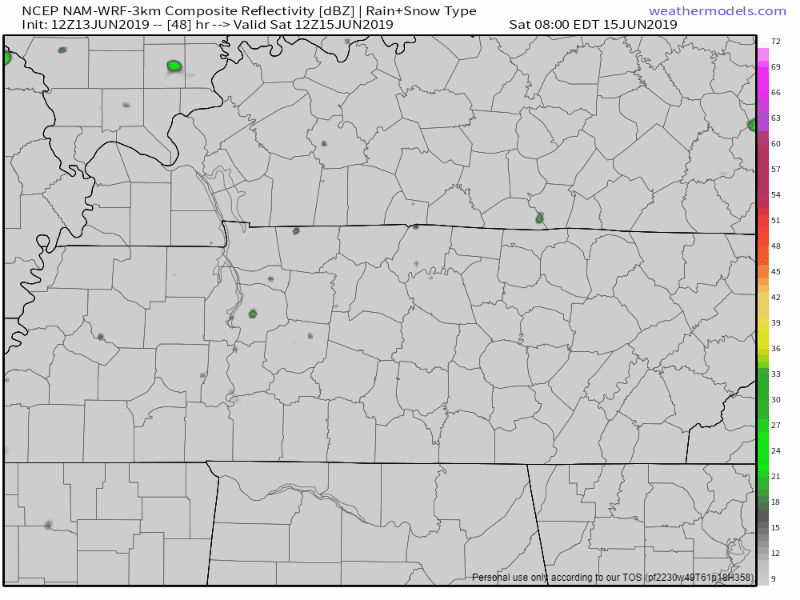 Sunday through…..
On Sunday, a front will approach from the north and will stall out. It's hard to get fronts to really push through our part of the country this time of year. What we're left with is a decent amount of moisture, decent instability (especially during the afternoon) and daily rain/storm chances. Because this system stalls, rain/storm chances will likely hang around for quite some time. Severe weather doesn't look to be a concern right now. If you're down at Roo, follow all instructions if lightning becomes a thing. If there's any day when it could, Sunday is it.