Editor's Note: This morning's Nashville weather balloon reported a dewpoint of 71° with CAPE 1,018 j/kg and PWAT of 1.96″. That's nerd talk for a lot of moisture available to create rain. It's more than yesterday morning.
But just because moisture is available, doesn't mean it'll happen. Details below.

Sunday Rain
Yup.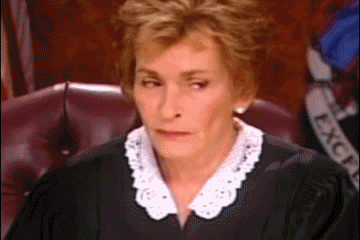 Will it rain on you? Maybe. Maybe not.
Showers and scattered storms again expected to pop up this morning and becoming more widespread throughout the day, especially across the east as the surface low lifts north near the I-65 corridor. Very slow movement again expected with these storms thus isolated street or brief minor flooding possible. »NWS-Nashville
The HRRR model shows scattered showers in the area throughout the day, especially in the afternoon and evening hours.
But it looks like the heavier stuff stays east: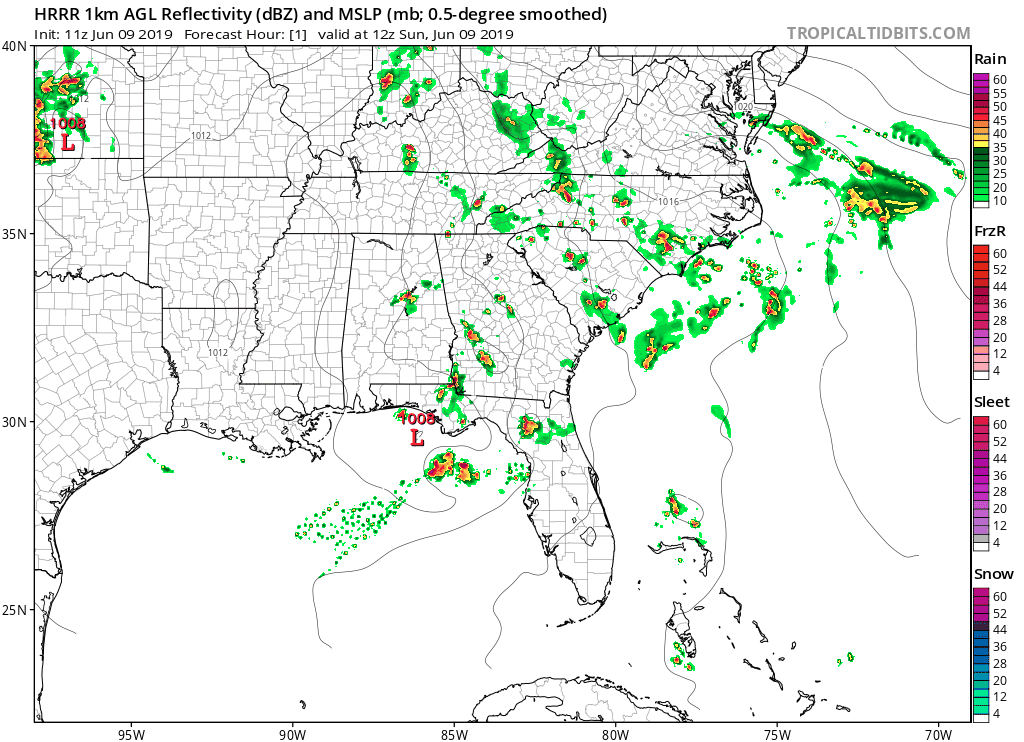 If you scrutinize this loop closely, you'll see very few showers in Nashville or Will Co. However, I don't think this model has the coverage, timing, and location exactly right. A model is not a forecast, it's a forecast tool. It's mistake to say "the HRRR puts showers everywhere but on my house, therefore, I will get no rain." It doesn't work like that.
Next consider the NAM3 model: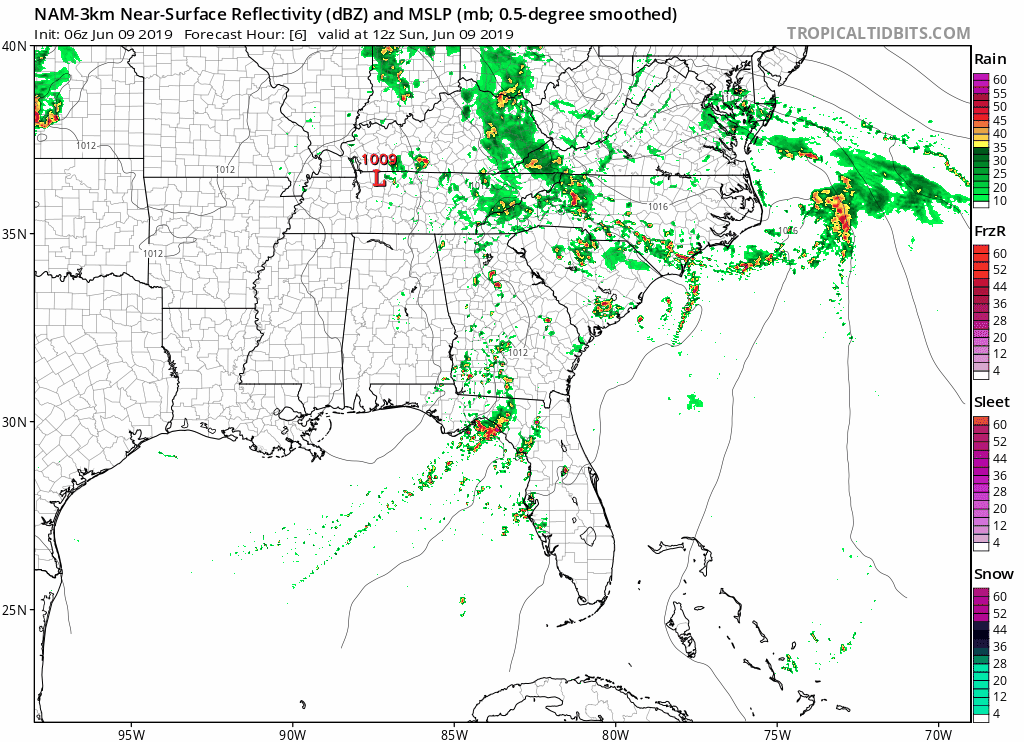 It spins in showers off and on all day.
Bottom line: ETAs are uncertain. Some should see rain. Others not. Showers will scatter and could pop up anytime, so be prepared.
Temperatures will reach a high of 84° and dewpoints will sit around 72° today, making for another day of oppressive humidity.
Clearing Begins
A chance for showers continues Monday, but should clear by the end of the day as the rainmaking low pressure finally pushes eastward, taking a frontal boundary with it.
The NAM3 shows a few scattered, very light showers in the morning and afternoon before clearing out: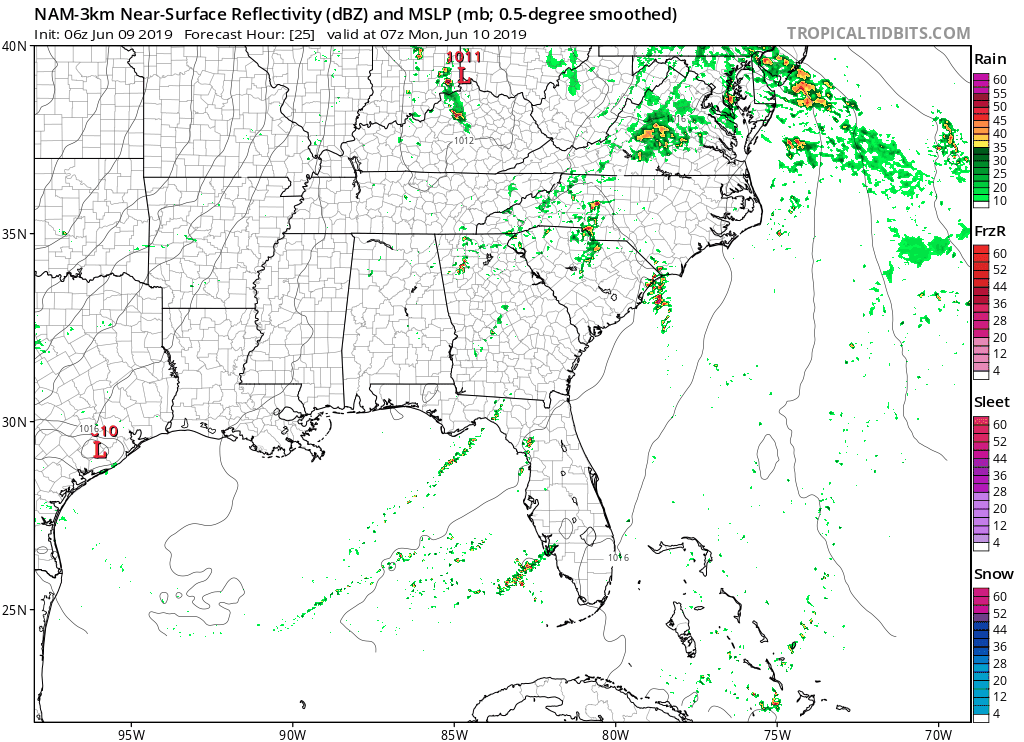 High temperatures will stay on the cooler side at 80° thanks to the arrival of drier air and cloud cover.
Expect winds from 5-15 MPH with gusts as high as 20 MPH.
70° dewpoints linger in the morning, but will gradually drop throughout the day and reach the upper-50s by the late evening hours (7 or 8pm).
The rest of the week looks dry, comfortable, and sunny (other than a very low chance of showers Wednesday):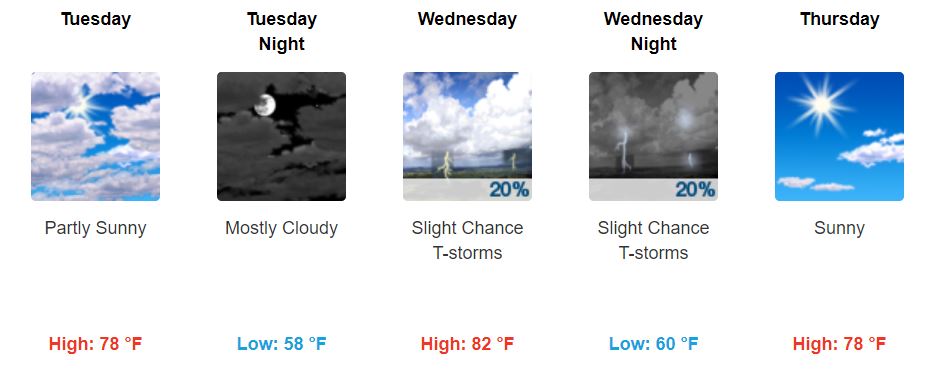 Dewpoints max out at about 60° on Wednesday; otherwise, they stay in the 50s making for pleasant and comfortable weather. This is a very nice change from the uncomfortable and oppressive humidity we've been feeling the last few days.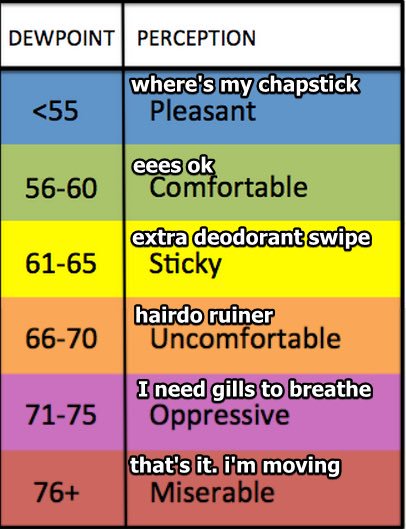 Next Weekend Uncertainty
As usual for a forecast this far away, weekend precipitation looks uncertain as models fight and disagree once again (GFS wants rain, but the EURO says no).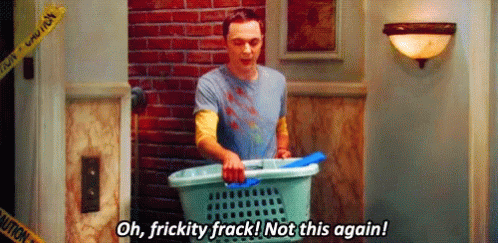 NWS-Nashville is going with low precipitation chances for now until there is more agreement.
Be sure to keep checking back for updates!
---