We needed the rain, but the timing is pretty bad. It couldn't have waited until the work-week?
Embrace uncertainty and read below.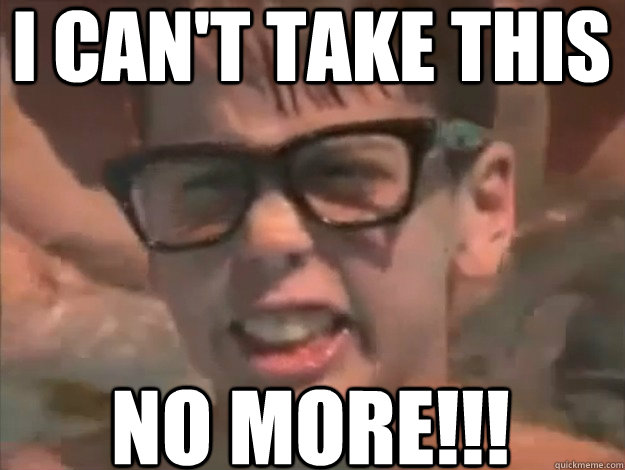 Weekend Overview
Scattered showers and thunderstorms will continue to impact the area throughout the weekend as an upper level low pressure system sits over Tennessee.
Some of these showers and storms may be locally heavy. There is a risk for storms training, which means "sitting over an area for a period of time," due to the lack of strong upper level winds in the atmosphere helping to push the rain along.
Minimal steering current will mean storms could move slow…leading to minor flooding. Hard to find focus for flooding and since it is expected to be localized, do not anticipate a watch at this time. –National Weather Service
SATURDAY MORNING
Most of the rain is southeast of us. Some of us are even seeing sunshine.
SATURDAY AFTERNOON
The dewpoint is 70°.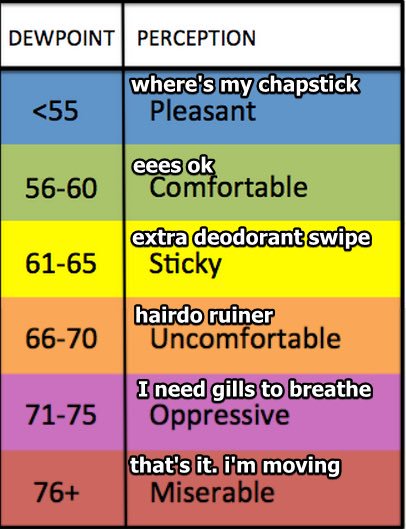 This morning's weather balloon reported 1.86 inches of precipitable water, which means if you took a sponge and soaked all the moisture out of the atmosphere, then squeezed it out, 1.86″ of rain would fall. Needless to say, that's a lot of moisture.
It just needs to be unlocked. That moisture should release once enough instability builds.
Models think instability will triple this afternoon as we heat up.
This jump in instability will produce scattered showers and storms, raining hard on some of us, maybe not raining much of all on others.
There is no way to know exactly where that rain will form and lightning will occur. But weather models try to figure it out:
Here's the HRRR model showing those heavy downpours randomly impact some, not others. These will likely contain lightning: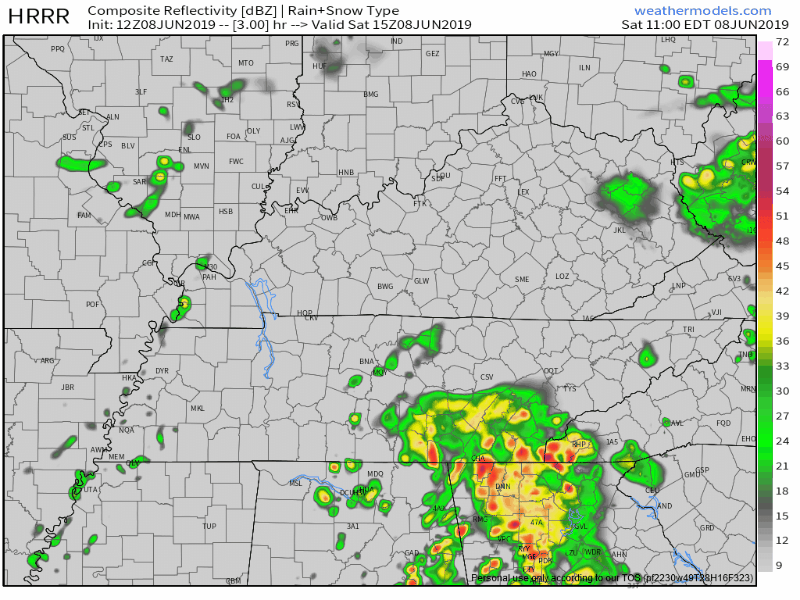 Look to the south/southwest for the location of incoming rain/storms. Or, look up, they may form on top of you.
SATURDAY NIGHT INTO SUNDAY MORNING
When the sun sets, instability will decline, so rain and storms should very slowly decline, dissipate, then shut off.
That's what the HRRR model shows:
SUNDAY AFTERNOON & EVENING
Around lunchtime, the sun will heat us back up, increasing instability, which will re-form more scattered storms:
The low causing all these problems will be moving east, which explains why these storms will move in from the north/northwest, moving in the opposite direction from Saturday's storms:
NOT JUST THE HRRR MODEL. NAM3 MODEL AGREES:
Here is the latest NAM3 model showing these showers and storms over us all weekend long: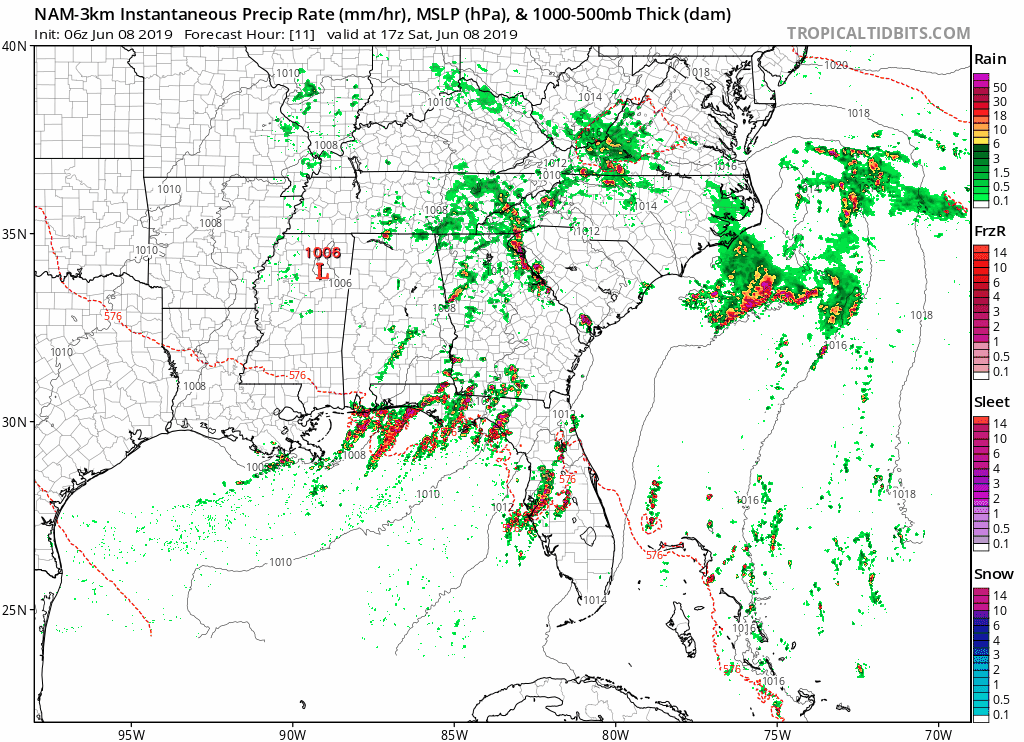 OTHER NOTES
WPC thinks the risk of flash flooding is between 10% and 20%.
It will feel quite muggy out there with highs in the low 80s and dewpoints in the upper 60s to low 70s.
Severe weather is not expected, but those playing baseball and musicfesting are mostly concerned about lightning. We already saw lightning delays yesterday. You'll need to dodge them again today.
If you'd like a visual illustration of this weekend's forecast, this thread tweeted yesterday still applies this weekend.
Total rainfall Saturday, Sunday, and Monday: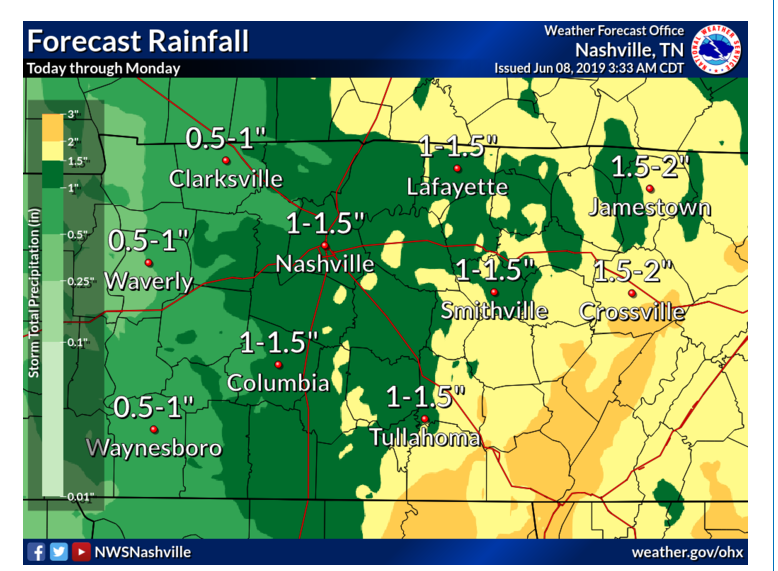 Monday into Wednesday
Showers will continue into Monday, but won't be as widespread as the upper level low gradually lifts north into the Ohio Valley.
Tuesday will feature our first fully dry day in a while!
But, by Wednesday, a weak front will bring another chance for showers and a small chance of thunderstorms. Check out those temps:

As always keep watching for more updates and follow our twitter at @NashSevereWx!