.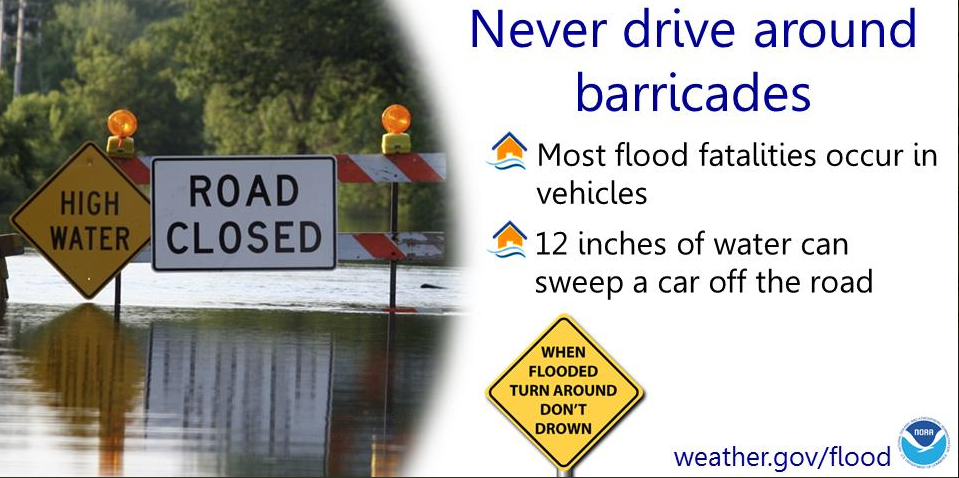 We are currently under a Flash Flood Warning for Davidson County from the NWS for this afternoon until 12:30CDT. Some areas have already seen over 2″ of rain and will see more over the next few hours. If you're out and about remember NOT to drive through standing water and to "Turn Around, Don't Drown." Keep following our twitter for more updates on the Flash Flood.
This Afternoon and Tonight
The rest of our afternoon looks just like, well… rain. A few thunderstorms will roll through this afternoon. No specific ETAs for any areas, considering these storms will be scattered. On and off showers as we move into rush hour and the early evening hours. The HRRR (below) gives us a prediction of rain coverage. Take it as guidance, not gospel.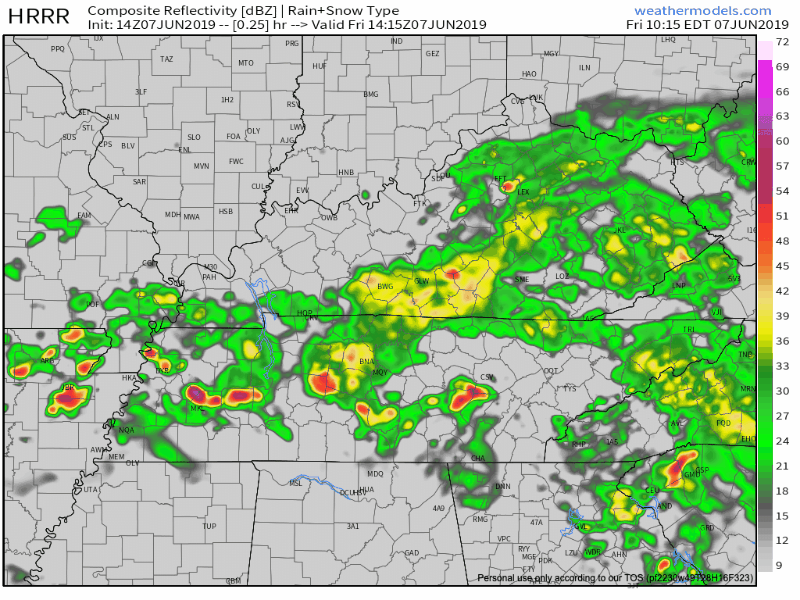 ETA for a break in the rain is early evening between 7pm-8pm just before the stadium shows at Nissan Stadium begin.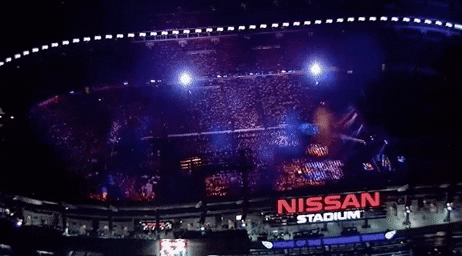 Temperatures will struggle to get out of the low 80s this afternoon for the high. The low pressure will keep us with scattered, light showers overnight tonight. Here's a statement from the NWS-Nashville:
"Periods of showers and thunderstorms are expected. Locally heavy
downpours may cause standing water on roadways. A few thunderstorms
may produce gusty winds over 30 mph."
Another Soggy Saturday
Sadly we have another wet Saturday ahead of us. Showers are will turn into a few thunderstorms late morning and remain scattered throughout the day. We are not going to see as much accumulation as we will on Friday, but definitely enough to halt outdoor plans. The low pressure will remain to our South through the day and night, but will push some bands of scattered showers and storms into the afternoon and overnight hours. Temperatures once again will struggle to stay in the 80s, capping out at 81°.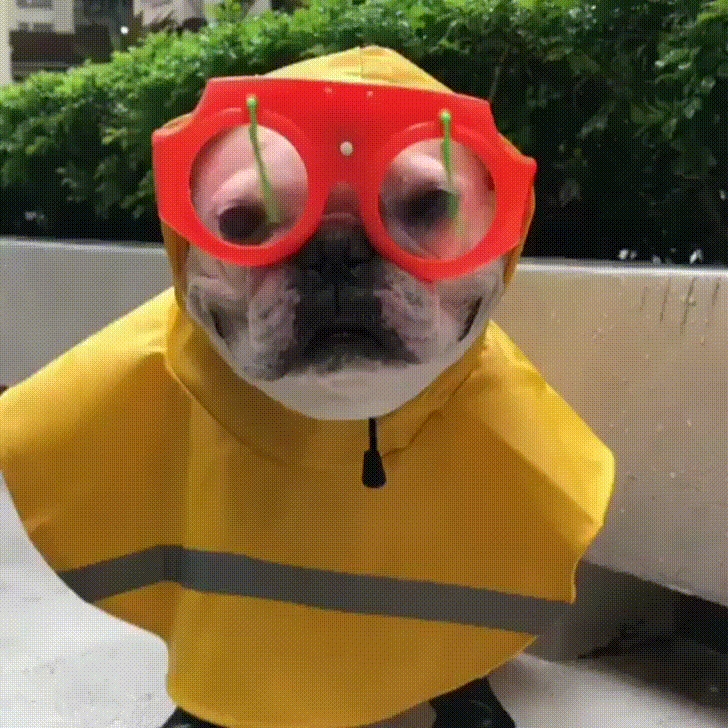 Those windshield wipers will come in handy this weekend!
Sunday and Monday
Mother Nature still doesn't think we've gotten enough rain yet. Sunday comes with more high rain chances. More scattered showers will develop and move in mid afternoon and will keep a lot of activities indoors. The NAM3k model (below) shows the low pressure hanging around us Sunday morning and into Sunday afternoon, being the reason for these scattered showers: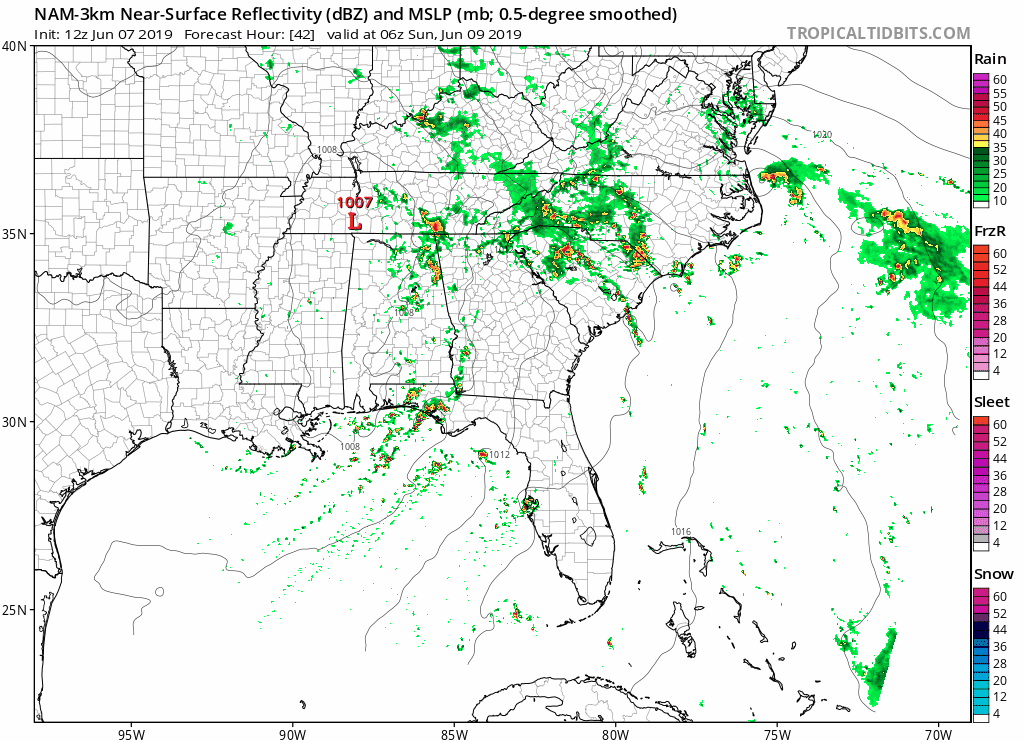 We'll stay in the low 80s for a high on Sunday.
As we progress into Monday and the beginning of the next work week, rain chances decrease a bit, but we will still see a few pop up showers here and there throughout the majority of our Monday. Sunday won't be a complete washout but it is going to keep the ground nice and soggy from all the weekend rain.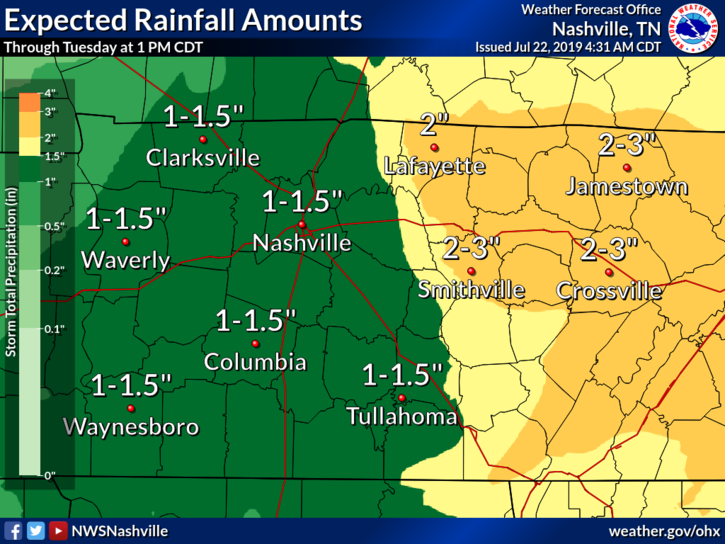 By the end of Monday, most of us will have gotten 1.5-2″ of total rainfall, but some local higher amounts are possible where some heavy downpours occur.
Temperatures on Monday will reflect the weekend, struggling to get out of the low 80s. We're looking to dry out a bit as we progress into the middle of the work week!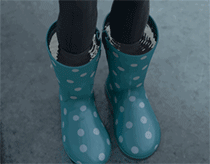 As always keep watching for more updates and follow our twitter at @NashSevereWx!