A Couple Showers This Afternoon?
Meh.
Our afternoon today is looking fairly warm and dry, despite some showers in west Tennessee marching east. The HRRR model is showing a few of these between 2 PM and 4 PM today: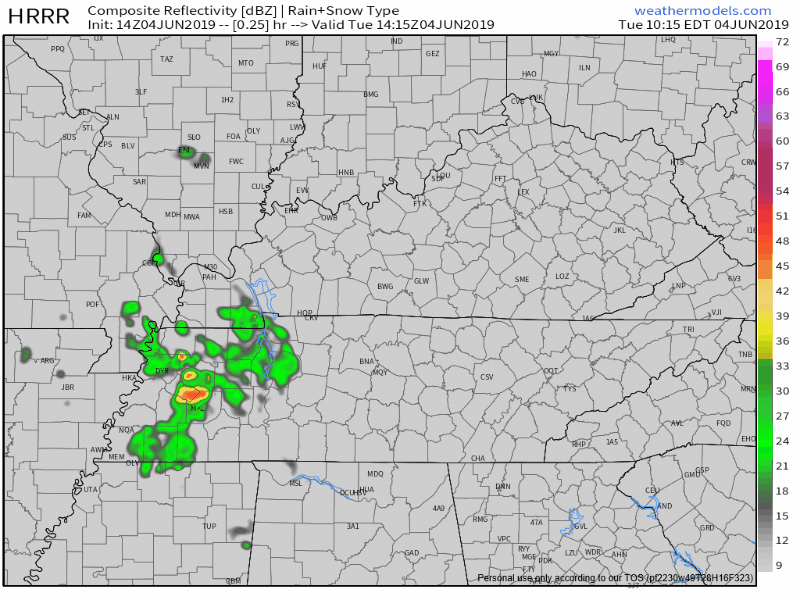 However, our air is still pretty dry and no one really thinks that rain will get here. NWS-Nashville says chances are slight we'll get a light shower. Unlikely to rain anything out.
Mostly cloudy later today, the high reaching 88°. 
We remain mostly cloudy overnight, before our rain chances increase again tomorrow.
Wednesday
A few heavy showers and a few weak storms are likely Wednesday morning around the morning rush hour. More showers could redevelop in the afternoon. The NAM model shows these showers/storms eventually leaving our area by early evening, leaving us with a muggy and cloudy evening: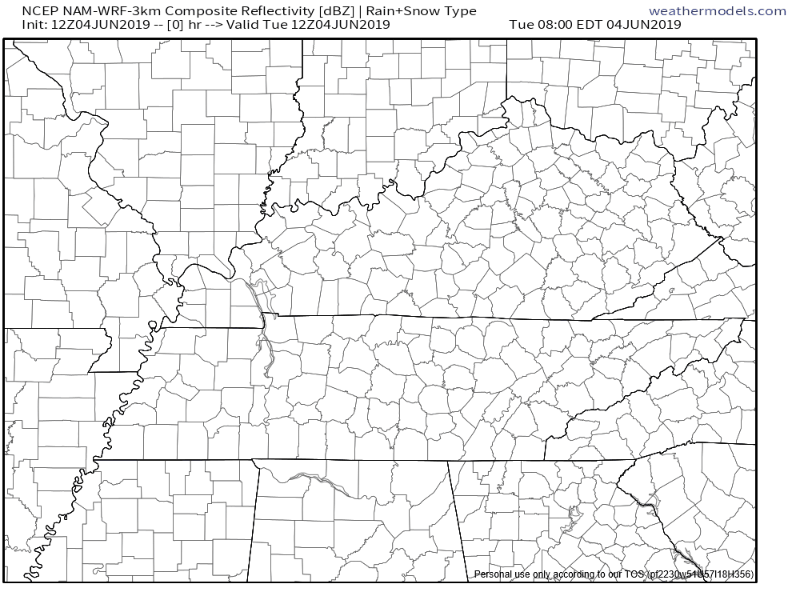 The Storm Prediction Center has us under the "general" threat for storms Wednesday (non-severe), and just outside of their "Marginal" risk zone, meaning a 5% chance of seeing some severe storms within 25 miles of a point.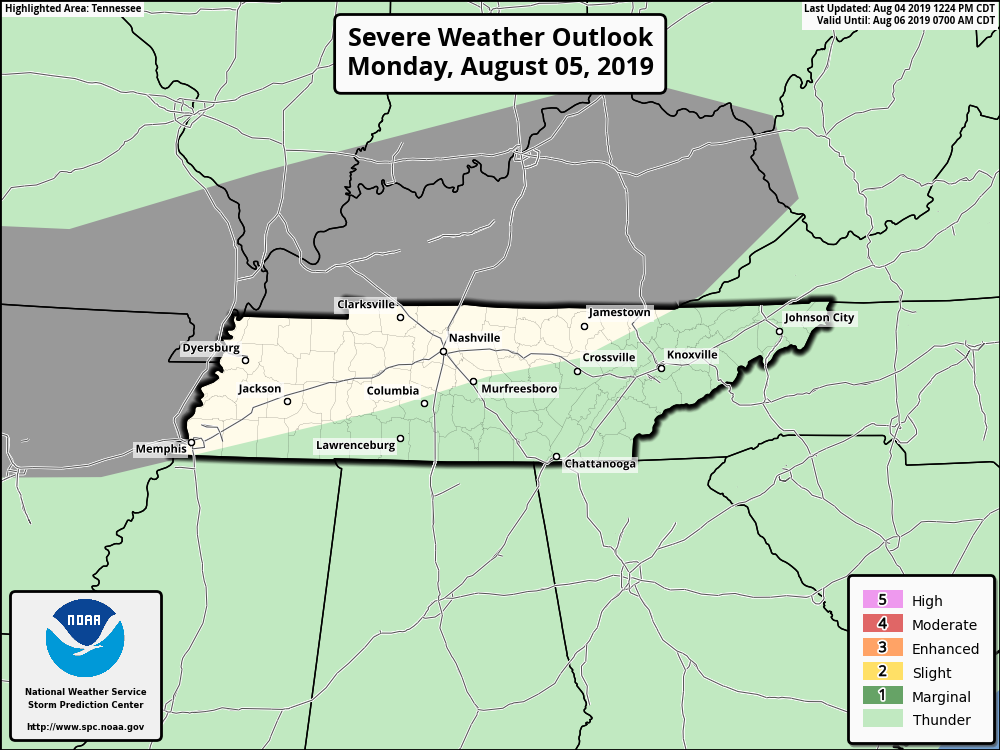 The afternoon will reach 88° for the high, and of course it'll be humid as dewpoint values are going to be in the upper 60s. 
End Of The Work Week and Start of #CMAFest2019
A few waves of showers move through Thursday, temperatures climbing to 85°. Some rain may be heavy; WPC thinks our flash flood risk is about 5% to 10%: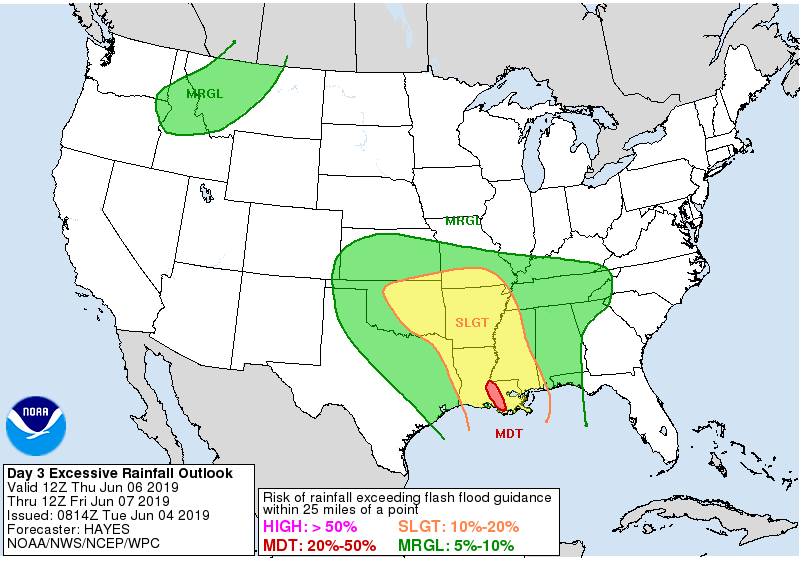 Our ground is thirsty, we sure will be able to take on some water.
When Friday rolls around, so does heavy rain. Showers and thunderstorms will be likely throughout the afternoon, again, coming in waves. A bit cooler with the temps, but still a warm 84° for the high. And very humid.
Saturday & Sunday
Sadly, the weekend is looking a lot like our Friday. Showers and storms will be over the area for the rest of the CMA Fest.
ETAs remain uncertain, and I we don't think it will rain the entire weekend, but everyone should see periods of rain, some of it heavy. It should be roughly spread out evenly between Friday, Saturday, and Sunday. Highs will stay in the low 80s over the weekend as these showers and possible storms move in.
NWS-Nashville thinks from Thursday through Monday we will see 2″ to 3″, much of which is needed, even though the timing stinks.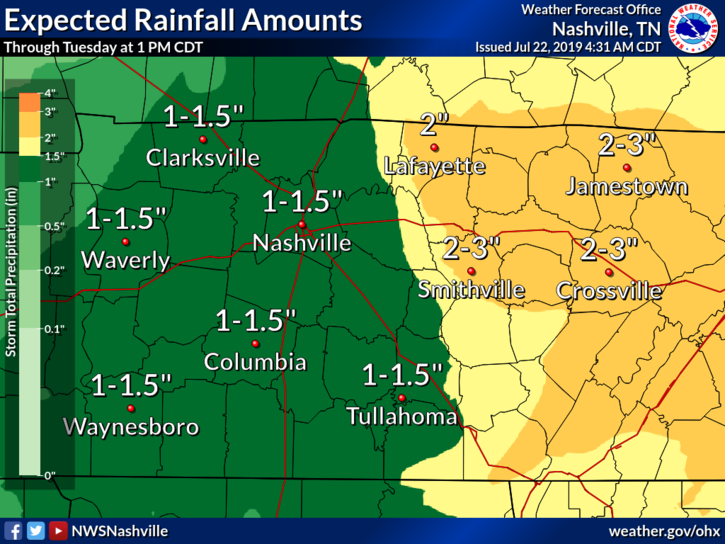 The Storm Prediction Center has not outlooked us for severe weather (although that will be watched). We can't rule out a few general thunderstorms, but this should primarily be a rain event. However, lightning doesn't care — be ready to seek enclosed shelters should lightning come close by.
The weather at the U.S. Women's Open is no joke. 😳
pic.twitter.com/b7XXCkaITJ

— Golf Digest (@GolfDigest) May 31, 2019
A total of 2″ to 3″, spread out over 3-4 days, is something we can handle. We do not expect flash flooding concerns, but if we get a particularly heavy band "training" through, we may see minor, localized problems. That looks unlikely, but this may change, so stay connected for updates.
Don't let the rain chances get you down this weekend! Have a great time!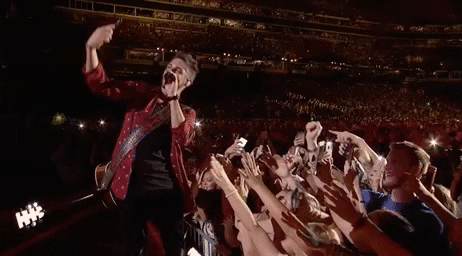 As always check back for more updates!