RETURN TO NORMAL

June returns Tuesday.
Humidity increases – although still pretty comfy – but the high climbs to 90°.
TUESDAY RAIN?
A few earlier model runs had light rain trying to sneak in here Tuesday afternoon.
Like this one:
Even the Storm Prediction Center has blanketed us (and most of America) with a "general" (not severe) thunderstorm chance for Tuesday: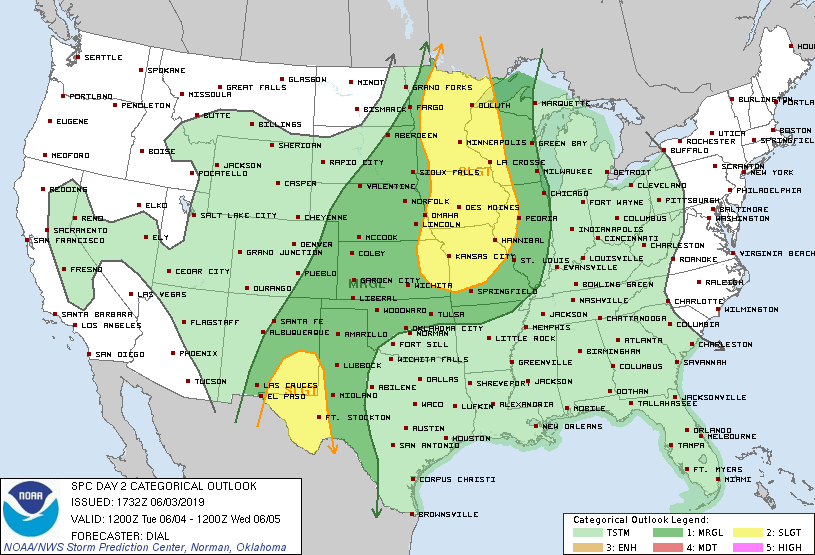 I'm not betting on storms.
Or, really, any rain.
Maybe a little rain late Tuesday night and that's it.
SCHWEDDYNESDAY
That's a bit of nutty word but it works on multiple levels.
Dewpoints Wednesday skyrocket to hairdo ruining/uncomfortable .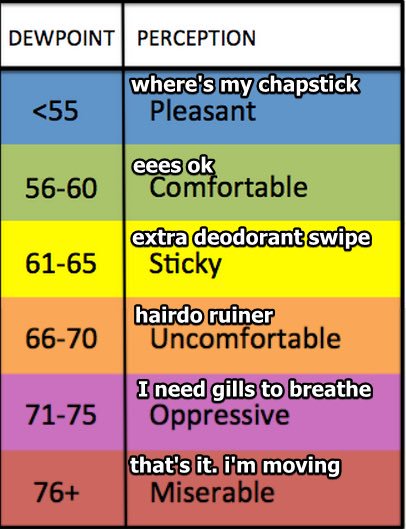 Then rain chances creep closer.
From Tuesday night at midnight to Thursday night at midnight, a few waves of rain streak by. Nothing a big deal.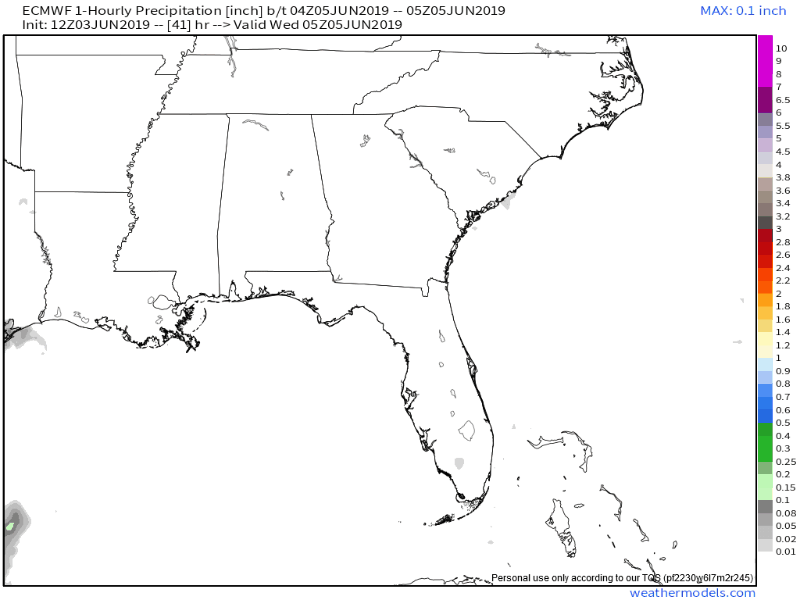 The real rain event starts Friday.
BEST CMA FEST LAMENT
No rain for 3 weeks, then downpours for #CMAFest2019 . Seems about normal.

— Jamie Hall (@jamiehallonline) June 3, 2019
June is three days old and already rainfall is 0.46″ below normal this month.
May finished 3.91″ below normal.
Drought monitor says we are Abnormally Dry: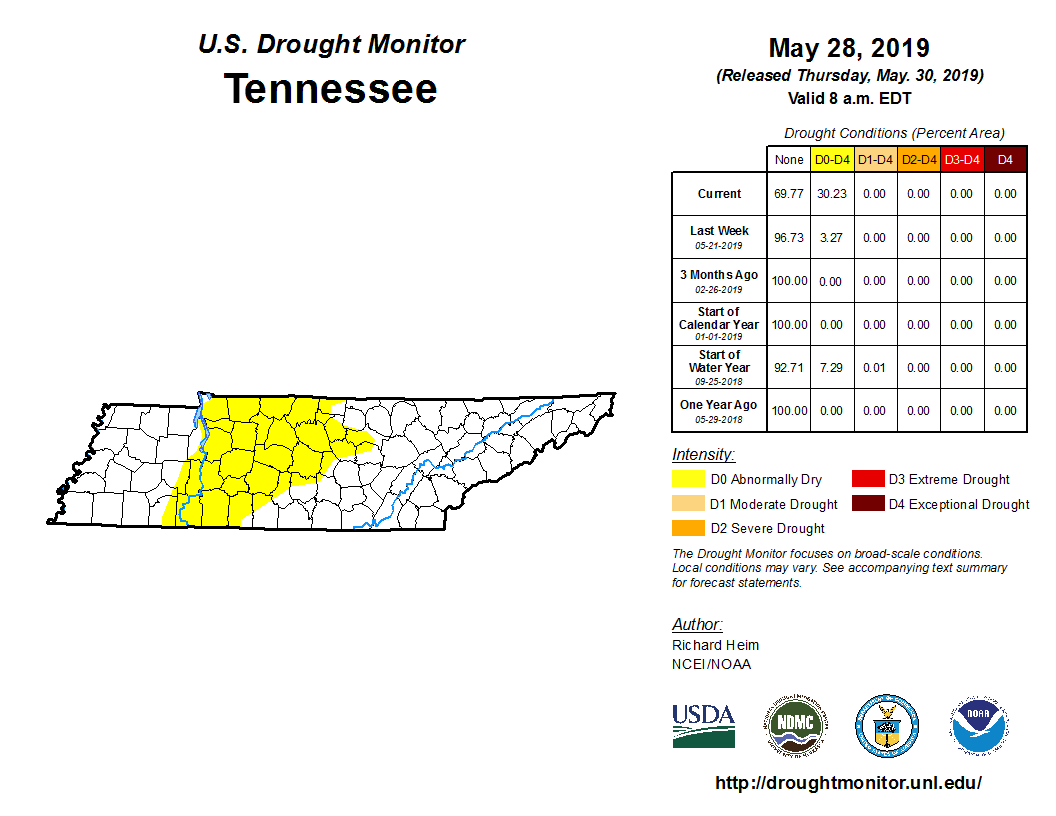 Doubt we will be abnormally dry this time next week.
CMA FEST HOPES & FEARS
I won't say which is hope and which is fear because some of you have thumbed out replies to us on Twitter expressing joy, others loathing, at this idea CMA Fest looks like a potential washout.
Joy:
Hahahaha sorry CMAfest ding dongs 😂 https://t.co/KkiL6yCASn

— Maureen Higgins (@maureenhiggins) June 3, 2019
Loathing:
NOOOOOOOOOO CMA FEST 😭😭😭😭😭😭

— Abby Kaye-Phillips (@twisted14318) June 3, 2019
SLIGHT MODEL DISAGREEMENT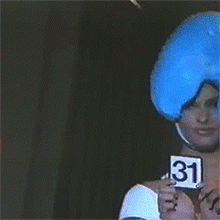 No not those models.
Weather models.
Before we begin note the Euro and GFS are global models with low resolution ideas of general overall weather patterns over large areas in 6 hour time chunks. These models are pretty good, but they are not location specific expressions of certainty, especially at this range.
BTW, both models think it'll rain this weekend. The question is how much.
The key is where the center of the storm will be. Look at where the Weather Prediction Center predicts the Red L:
Friday morning, the Red L is in Oklahoma:
Saturday morning, it's in southeast Missouri: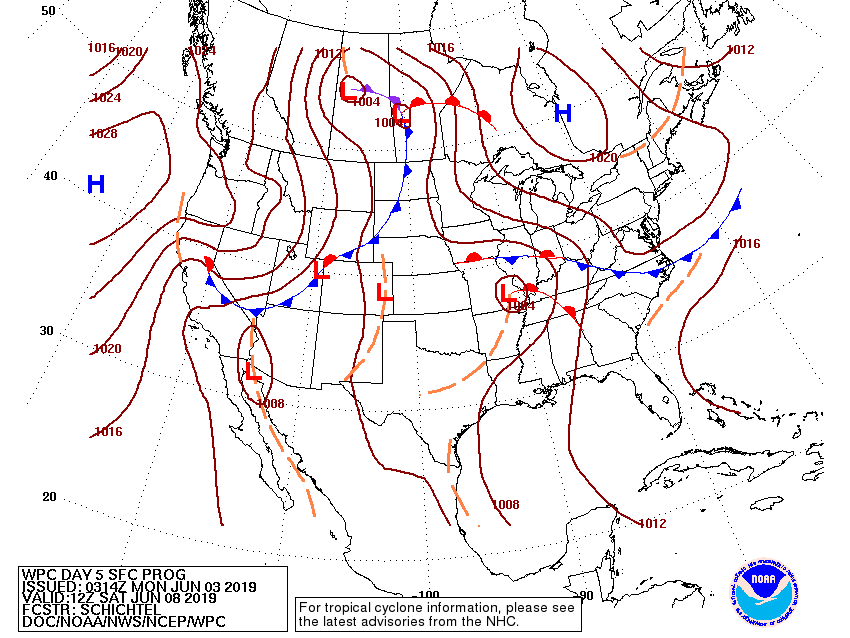 Sunday morning, it's in western Kentucky: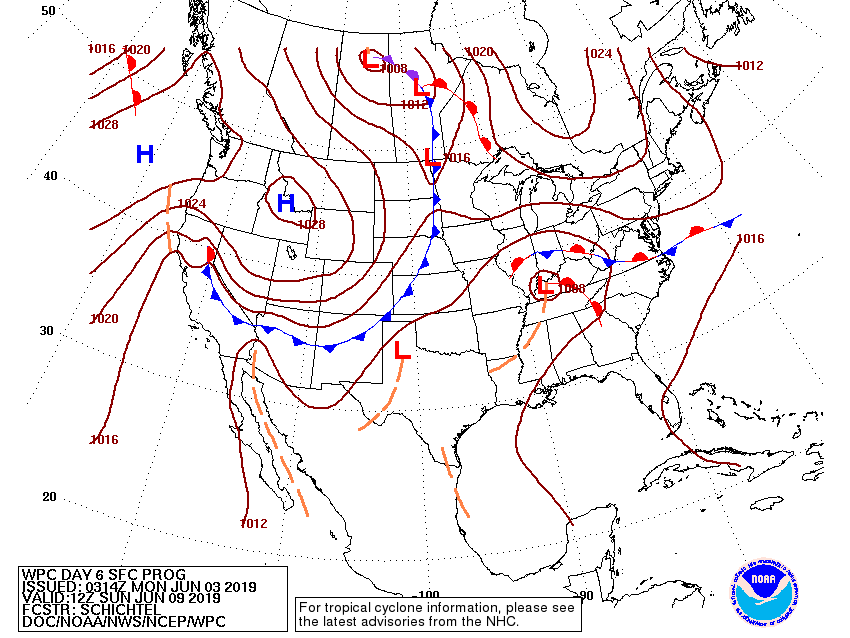 East and southeast of that Red L will be lots of tropical moisture, south winds, and rain. This spells weekend rainout in Nashville.
WPC has been persuaded by the Euro model, which shows at least some rain occurring every 6 hours beginning Thursday night through Sunday night: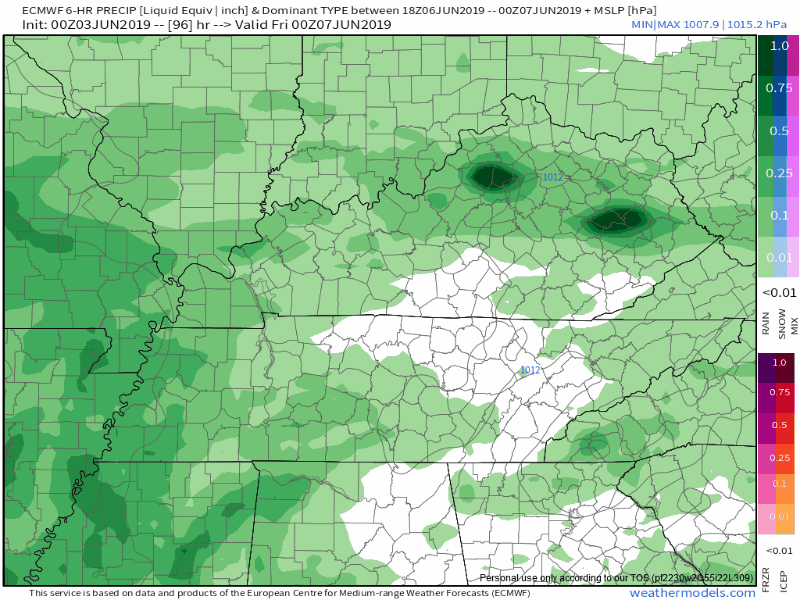 Total, about 2″ to 3″. So not a complete and total washout, and probably (stay tuned this week on this) not a flooding concern, but plenty of Pack-a-Poncho rain on your guitar.
However, the GFS model thinks the Red L will be further west of us, which would mean half as much rain Thursday night through Sunday night, as seen below, about 1.5″ or so: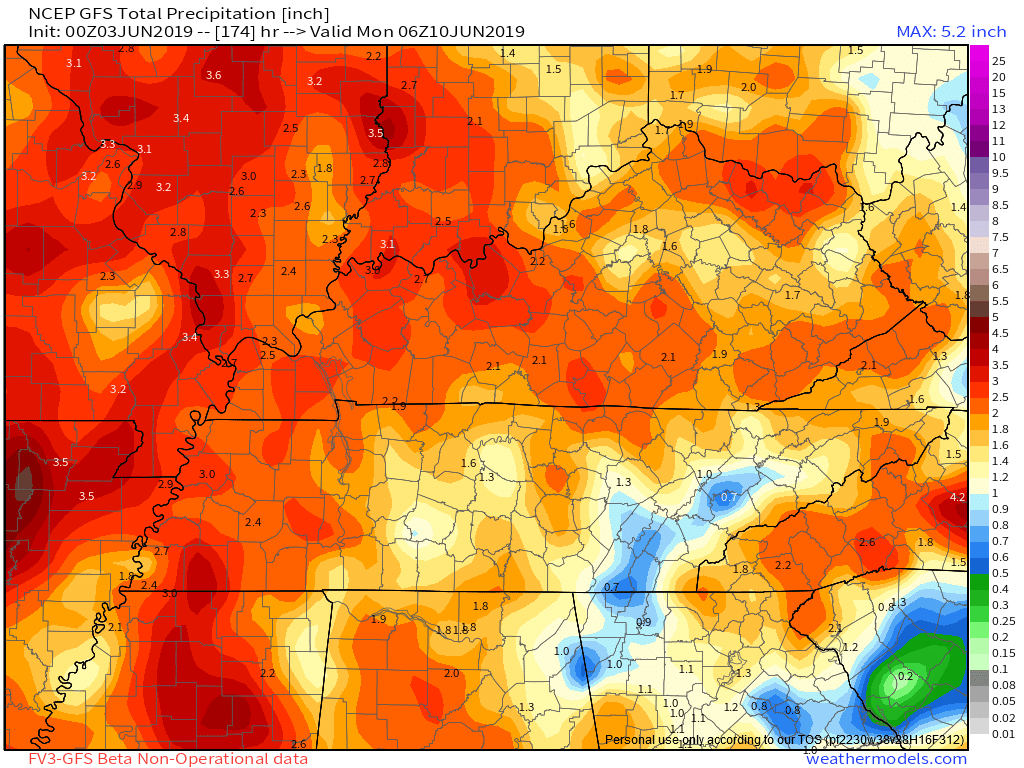 Either way, you need rain gear.
There are no real ETAs or "windows" that look clear. The data is too low-resolution, both in time and space.
But the pattern is WET.
STORMS?
A few garden variety, seek shelter thunderstorms are likely Thursday through Sunday, but this should be primarily a rain event.
The rainier Euro/WPC forecast means less severe/strong storm potential. Ironically, the GFS model – with less rain – may mean more storms.
But for now most of the weather community is leaning toward that wet/rainy Euro solution, so less storms.
[Strong/Severe storm potential] will be worth watching the next couple of days. At this time will not mention anything in the Hazardous Weather Outlook as Storm Prediction Center and Weather Prediction Center does not have any highlights for Middle Tennessee. –NWS Nashville
Substantial cloud cover will keep temps in the low 80s all weekend. Humidity will be high.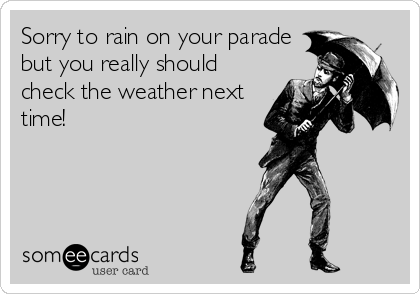 ---