Sunday
Remaining warm and humid with a high of 89° and dew points in the low 60°s. An isolated shower or thunderstorm is possible, but those should form southeast of us. Here is the latest NAM3 model: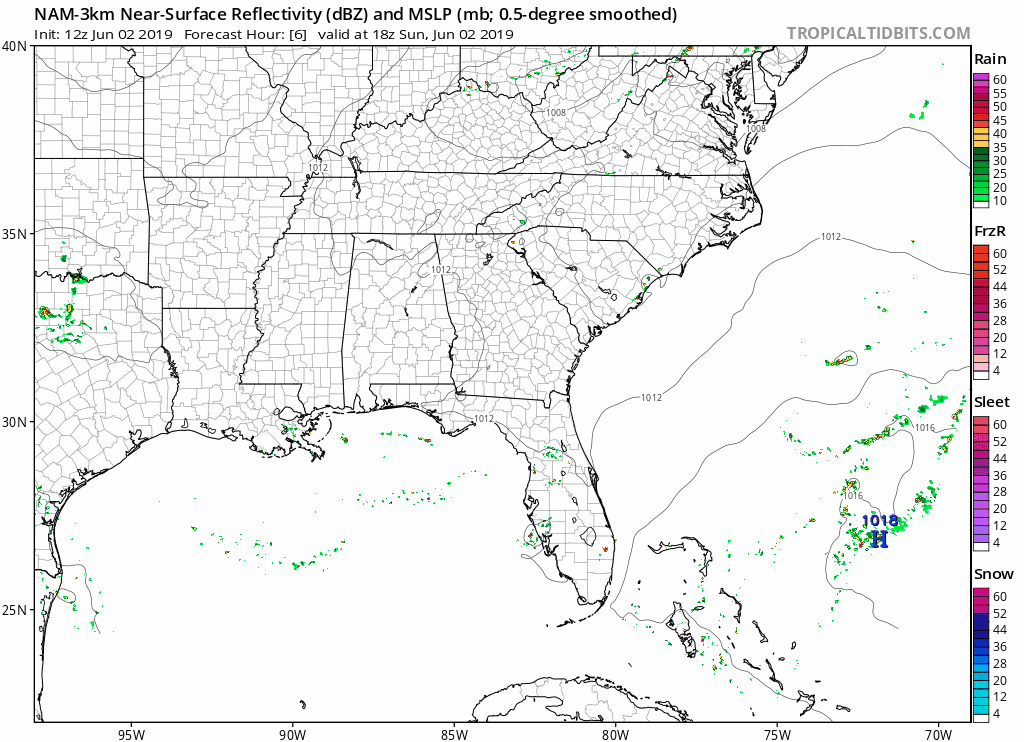 This dewpoint chart shows how muggy it feels out there, with today feeling sticky. Not too bad.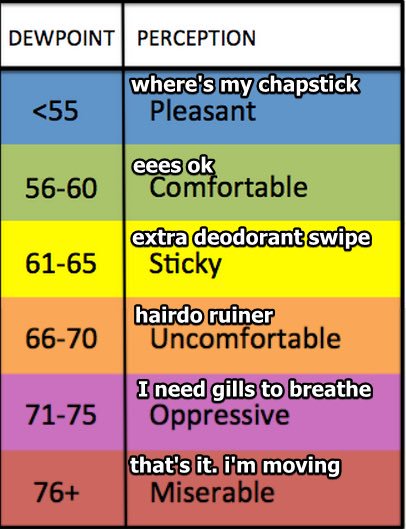 Monday Through Thursday
Monday is shaping up to be the best day of the week with seasonable high temperatures and low dew points making it feel awesome!
This cool down will be short lived however, as warm humid air from the Gulf of Mexico returns by mid week bringing showers and thunderstorms.
Here is the latest National Weather Service forecast:

Rainfall Thursday through the weekend could be meaningful, busting us out of this dry period. Storms aren't particularly concerning as far as severe goes, but we may see a few lightning events.
---