Wednesday
Not too much to say here except hot and sunny: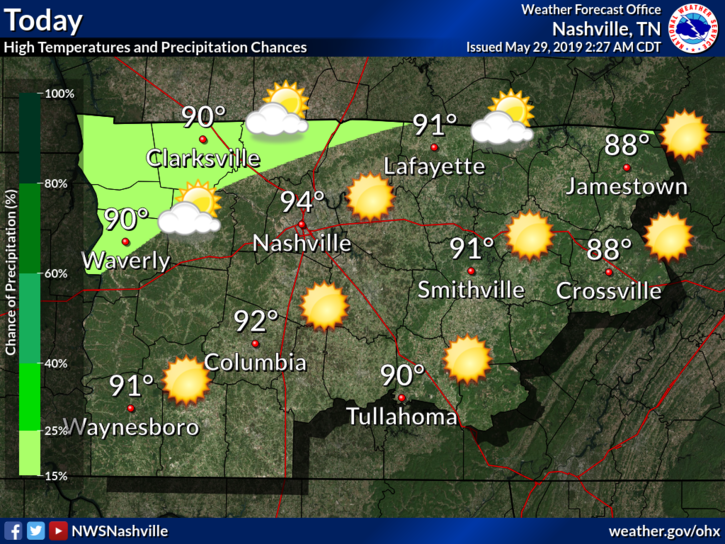 The HRRR model shows rain staying to our north.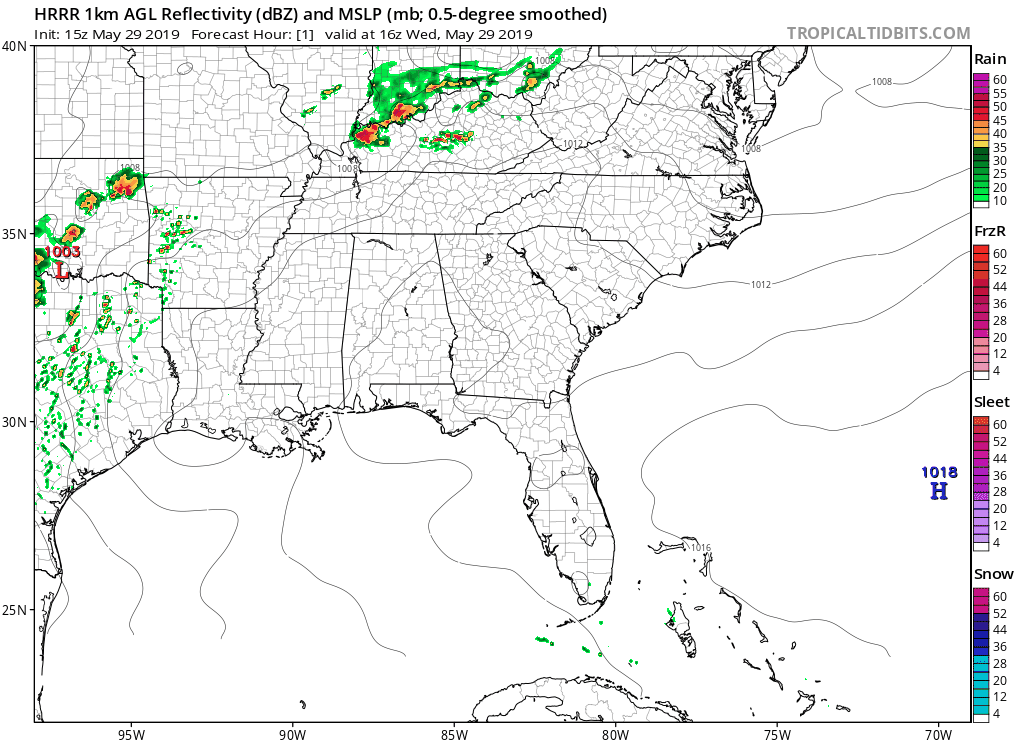 Note these storms are passing pretty close to us. We still think they'll miss us but this will need to be watched in case the data is a bit off and we get surprised.
Thursday Afternoon/Evening Rain/Storm Chances
Tomorrow will be mostly cloudy with a high of 88°, though we could see some showers, and maybe a late afternoon/early evening storm.
The NAM3 model shows scattered showers beginning in the late afternoon and lasting through the overnight hours.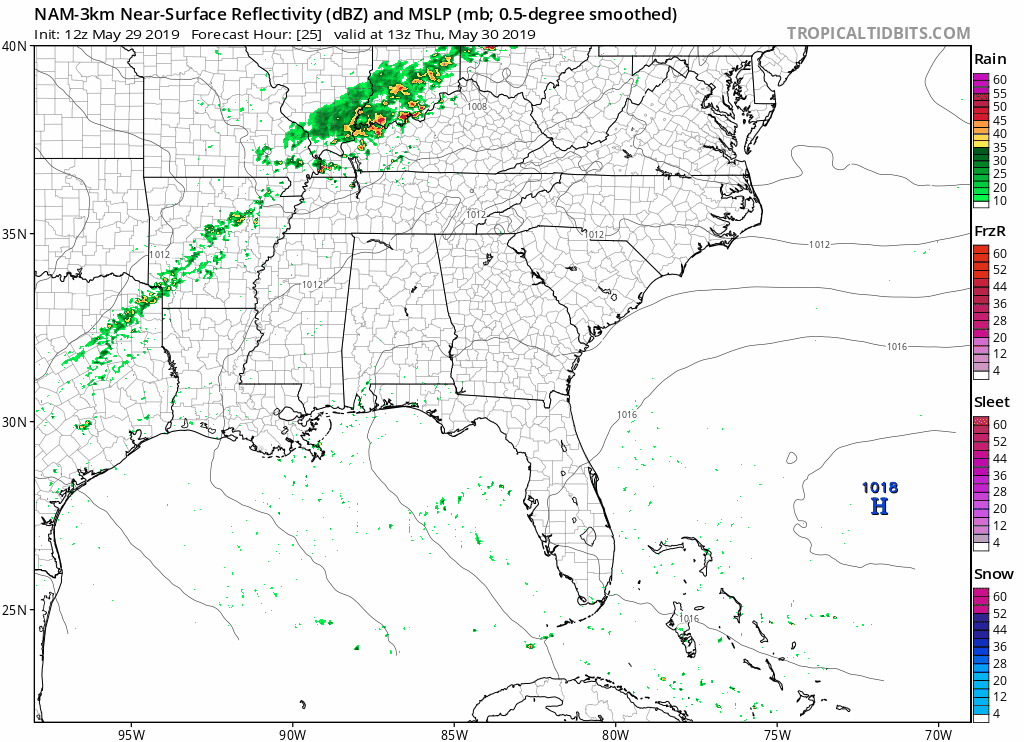 The 12z HRRR model agrees; it even sends in some of the heavy stuff mid/late Thursday afternoon.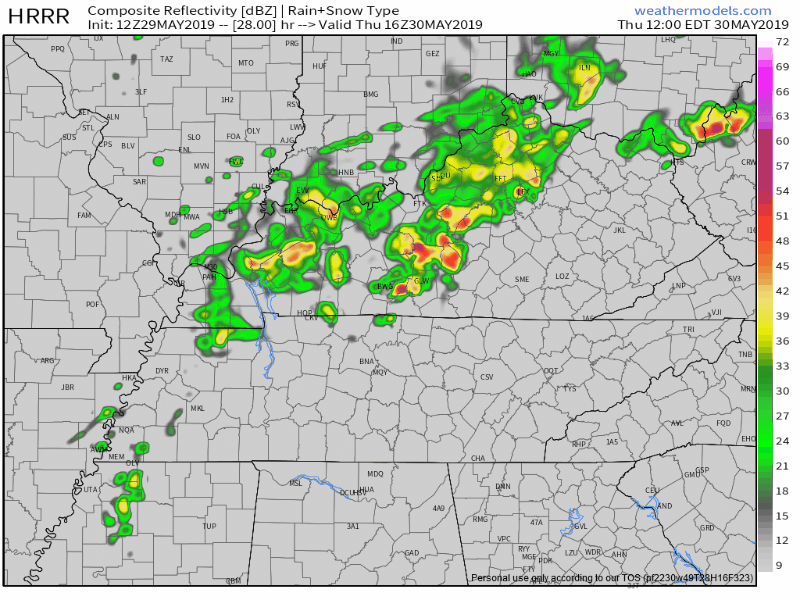 The Euro model thinks it won't rain. It believes the rain will fizzle out before it arrives.
Looks mostly like a rain, maybe lightning, event, if anything at all.
Friday/Saturday Heat Relief?
Some.
Looks like a slight break from the 90° weather.
Temperatures will linger around the mid to upper-80°s Friday and Saturday, offering some relief from the string of 90°+ days we have seen lately.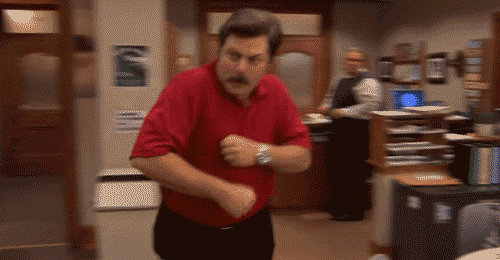 Lows will drop into the mid-60°s just before sunrise.
The sun also kicks most of the clouds out, taking temporary residence.
… And it's Gone Again (Maybe)
Rain and thunderstorm chances return once again Saturday night through Sunday, though those chances are relatively low right now.
The GFS model shows some rain. Don't take this to heart, but know that a chance for showers exists.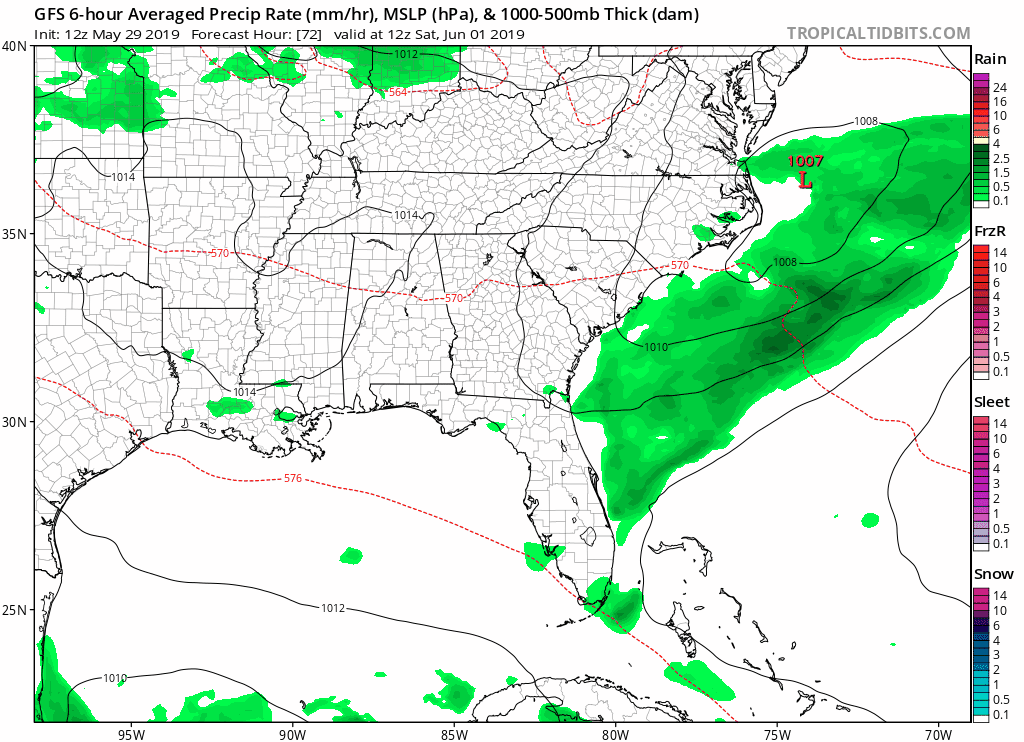 Besides the chances of rain, Saturday looks to be partly cloudy and skies will clear Sunday.
High temperatures will still hang in the mid to upper-80s.
Brief Peek into Next Week
Next week looks like it'll have a warm and sunny start.
A quick recap of the rest of this week:

Keep checking back here and especially on Twitter for forecast changes and updates, and enjoy the beautiful end of the week!
---