Temps are running around ten to fifteen degrees above normal.
Saturday & Sunday
Near record breaking heat expected with highs of 93 on Saturday and 94 Sunday.
If we hit 93 today it'll tie the May 25 record set in 1926.
Humid and muggy as dewpoints remain in the mid 60s.
An isolated pop up shower or thunderstorm can't be ruled out due to the intense heat and moisture but the Memorial Day Weekend should be rain free thanks to high pressure bossing the sky.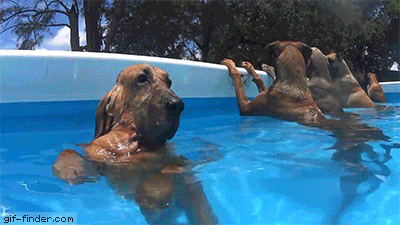 Memorial Day Into Next Week
Memorial Day looks to be a continuation of the weekend with hot and humid weather, and little, if any chance for a shower. The NAM3 shows this: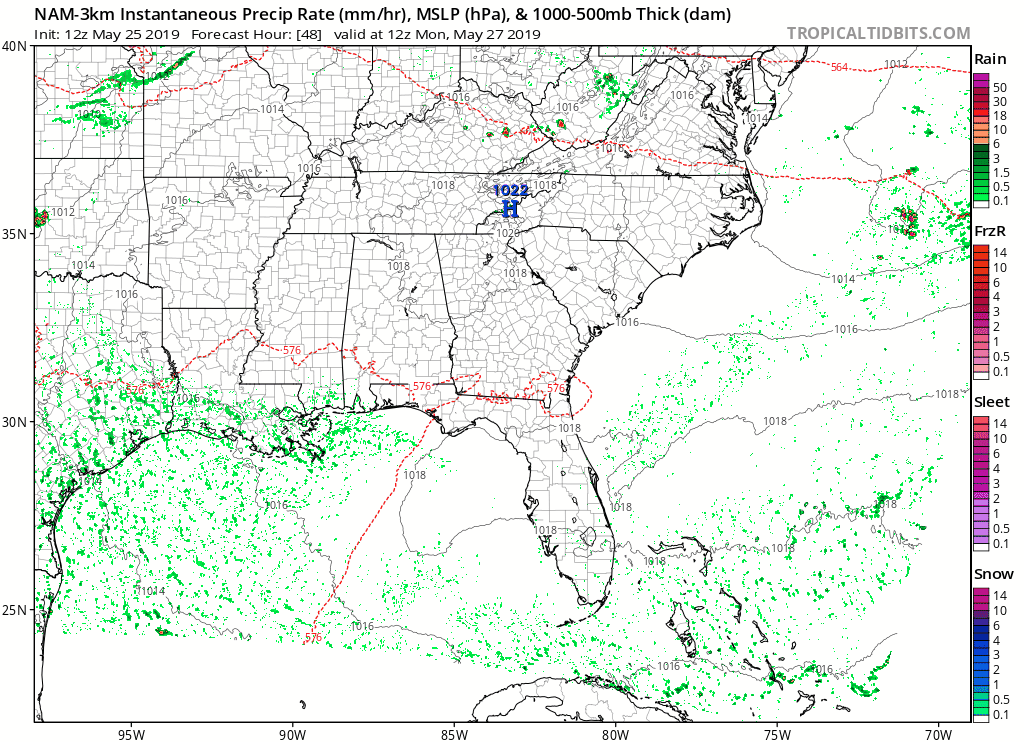 That big blue H is in control, pressing down on us all, keeping showers from rising.
Hot, humid, little/no rain will continue through mid week. Below is the latest forecast from the National Weather Service:

Mid/Late week, high pressure retreats to Florida. This will allow our heat and humidity to generate rain and summertime storm chances. Next decent chance of rain is Thursday-Friday.
Stay cool, enjoy the Memorial Day Weekend, and check back for updates!
---