We have a high pressure that is sitting right on top of us.
This high doesn't seem to be moving anytime soon.
We have a low pressure tracking to our north. We won't see any rain with this one, so says the HRRR model.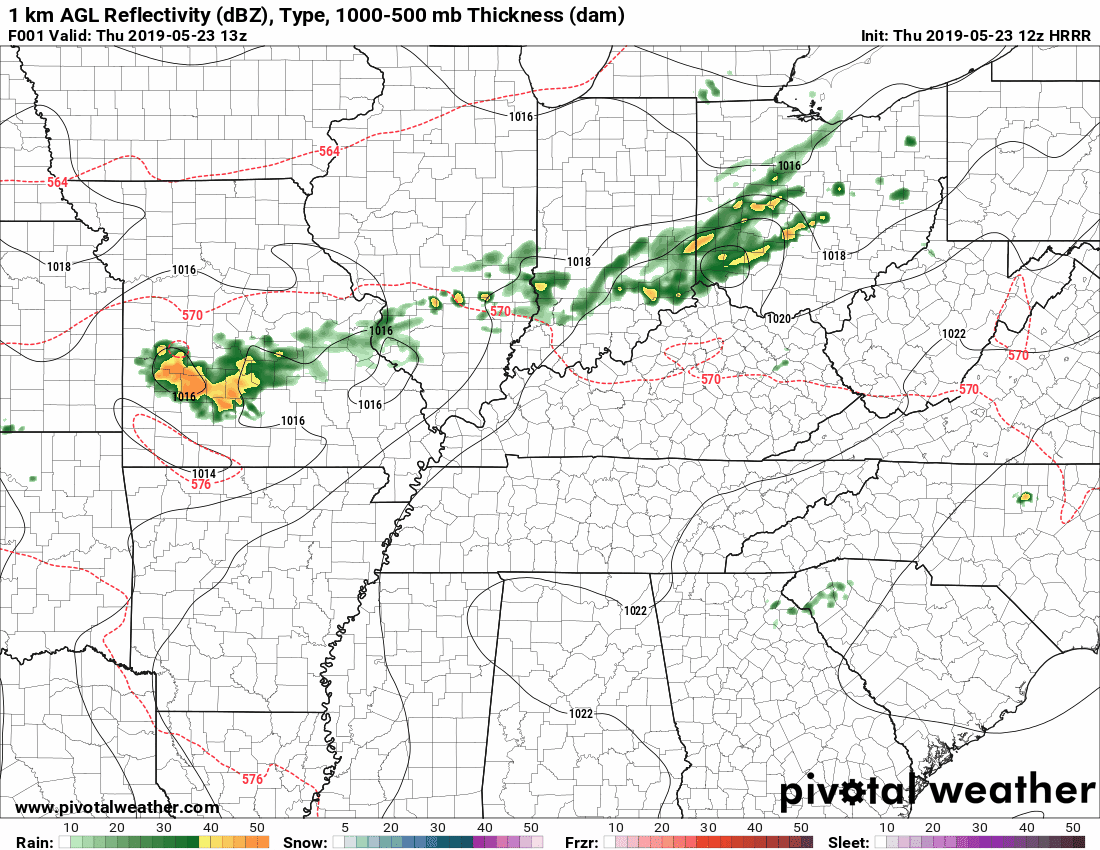 It is moving to the north and east. This is because of how the winds circulate around a high pressure. Another reason the rain is missing us: the air is sinking. High pressure causes air to sink to the surface. This prevents cloud development and fizzles out any storms that move into it.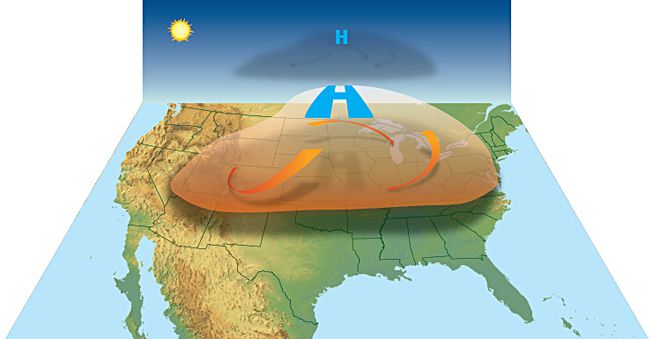 Source: NOAA
This graphic above shows that in action. High pressure forms. Air is forced down to the surface. As air sinks, it warms. This continues and the heat wave persists until the pattern changes. Today, our high temp will reach 93°. We'll drop to 70° tonight.
According to the Climate Prediction Center, this will continue for the next 6 to 10 days. Expect above average temperatures for the next week or so.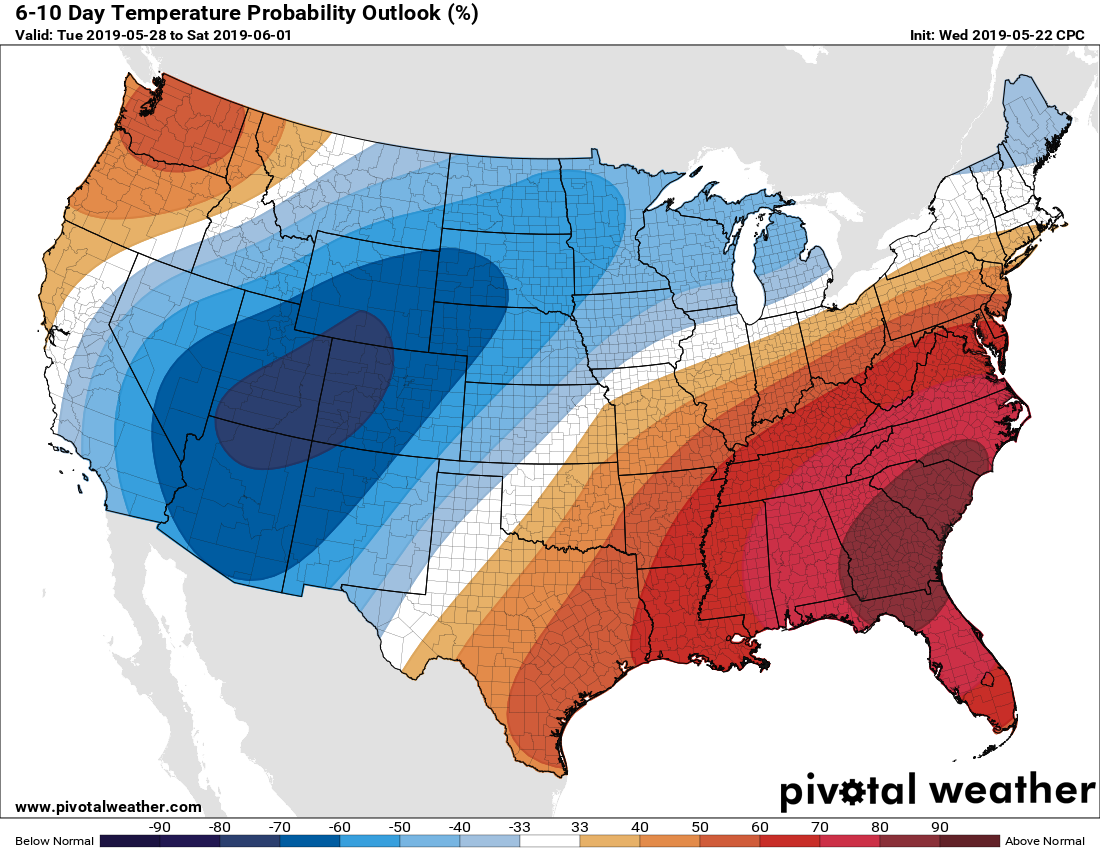 Summer is starting to appear.
Rest of the Week
Hot. Humid. No rain. We will be approaching record highs.
Expect temperatures to reach into the low to mid-90°s for your highs and low-70°s for your lows. Dewpoints will be somewhere between 65° and 70°.
[Editor's note: For all the rain we had early in the year, we're starting to dry out. May is our wettest month of the year, on average. While we're still running above average for the year as a whole, here's the graph for May. Expect this graph to stay flat-lined and your fescue grass to start getting thirsty. We've seen about 37% of our normal rainfall for May.]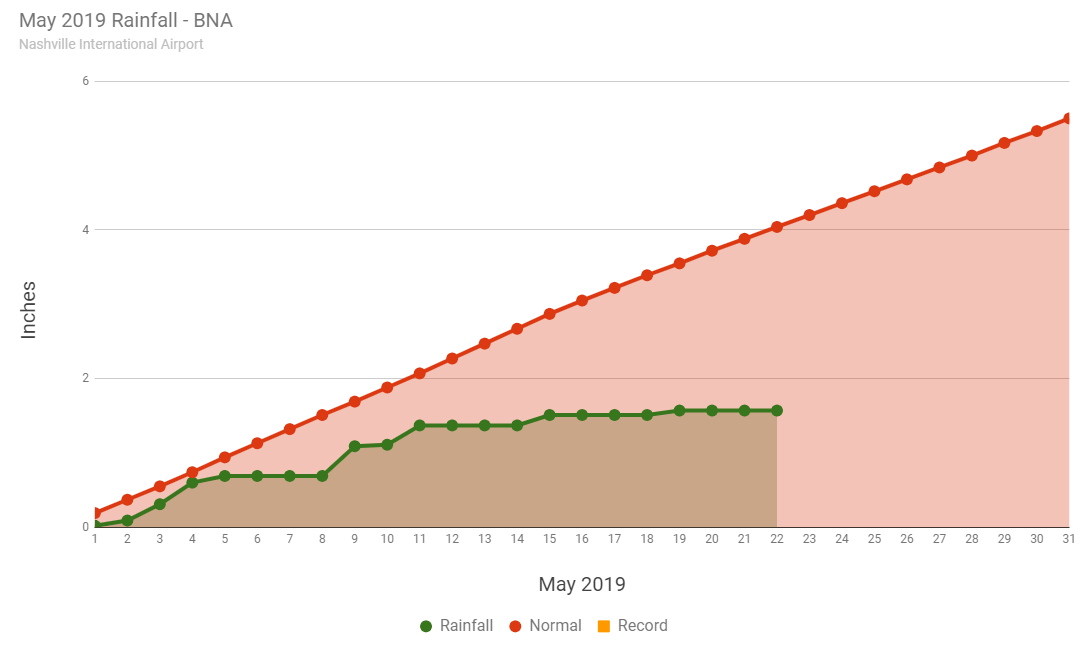 Memorial Day Weekend
More of the same. The high pressure will keep it hot and dry. Well, dry as far as rain goes. It will still be sticky and humid out. Dewpoints will be in the mid-60s.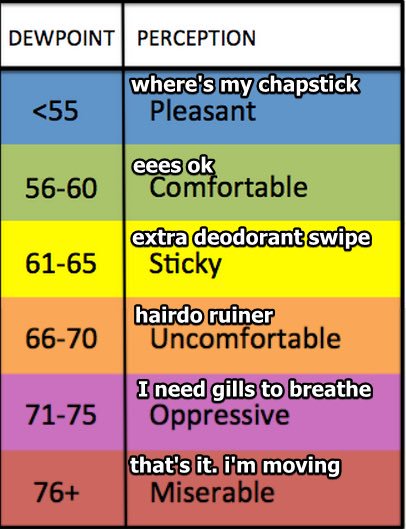 We will be flirting between sticky and uncomfortable. Keep an eye on that hairdo.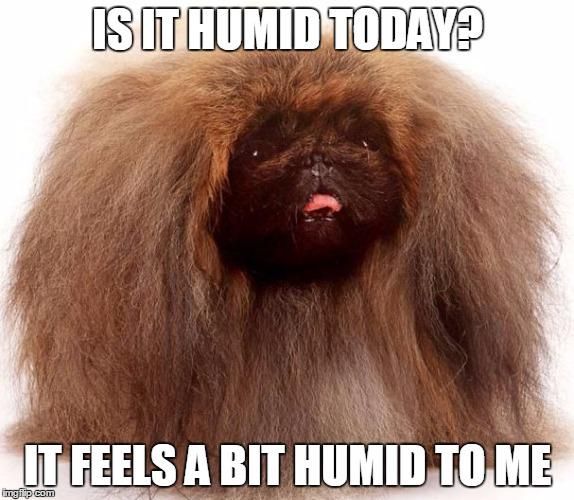 Could see some afternoon clouds, but be sure to wear sunscreen and stay hydrated during the holiday weekend!
As always, check back for updates!
---