Today and Tonight
Our Saturday afternoon is going to be a very warm one!  We're going to climb up to 90° this afternoon as the sun beats down on us with partly cloudy skies.  Along with the heat comes, you guessed it, humidity. Dew point values are going to be in the low 60s this afternoon when we hit our high. We're going to see a greater chance for some scattered showers and storms after 4pm this afternoon. The HRRR is showing a few of these storms moving Northeast through our area, but not washing us out by any means: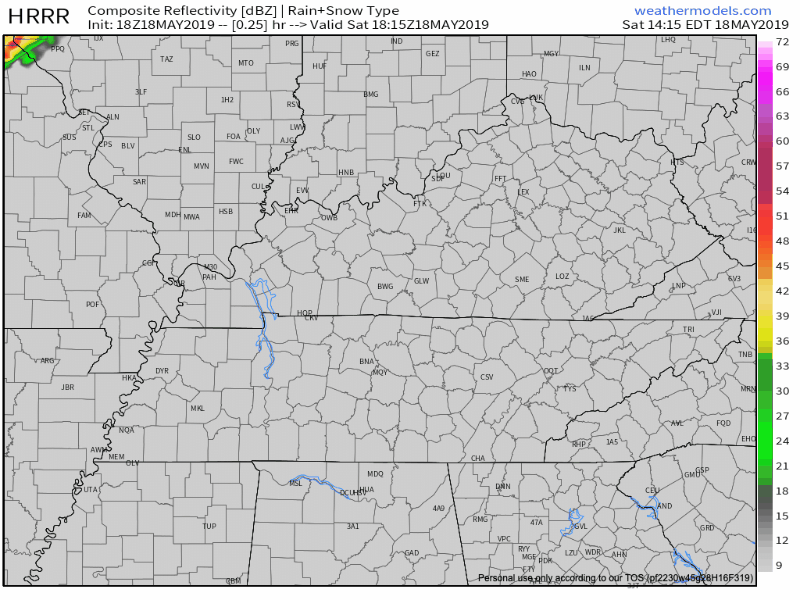 Overnight tonight we will drop down to 68° for a comfortable overnight low, remaining mostly clear.
Sunday
Sunday is continuing to look a little wet. We'll start off the morning clear with cloudy skies before a line of storms moves in around the noon time hour.  Temperatures won't get out of the mid 80s because of rain chances. We'll be down to a cooler 62°. The latest runs of the HRRR shows some scattered showers/storms: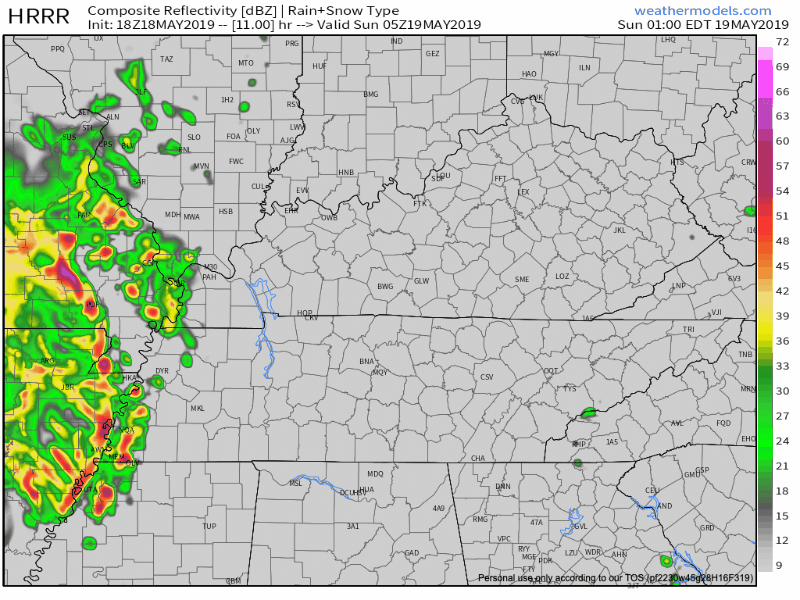 The Storm Prediction Center currently has us under a "Marginal" risk for these storms to be severe on Sunday. 
Editors Note: Mid-day outdoor games and practices could get cancelled, but probably won't.
Here is the SPC Probability Map for Middle Tennessee. Most of us will have a 5% chance for seeing severe weather.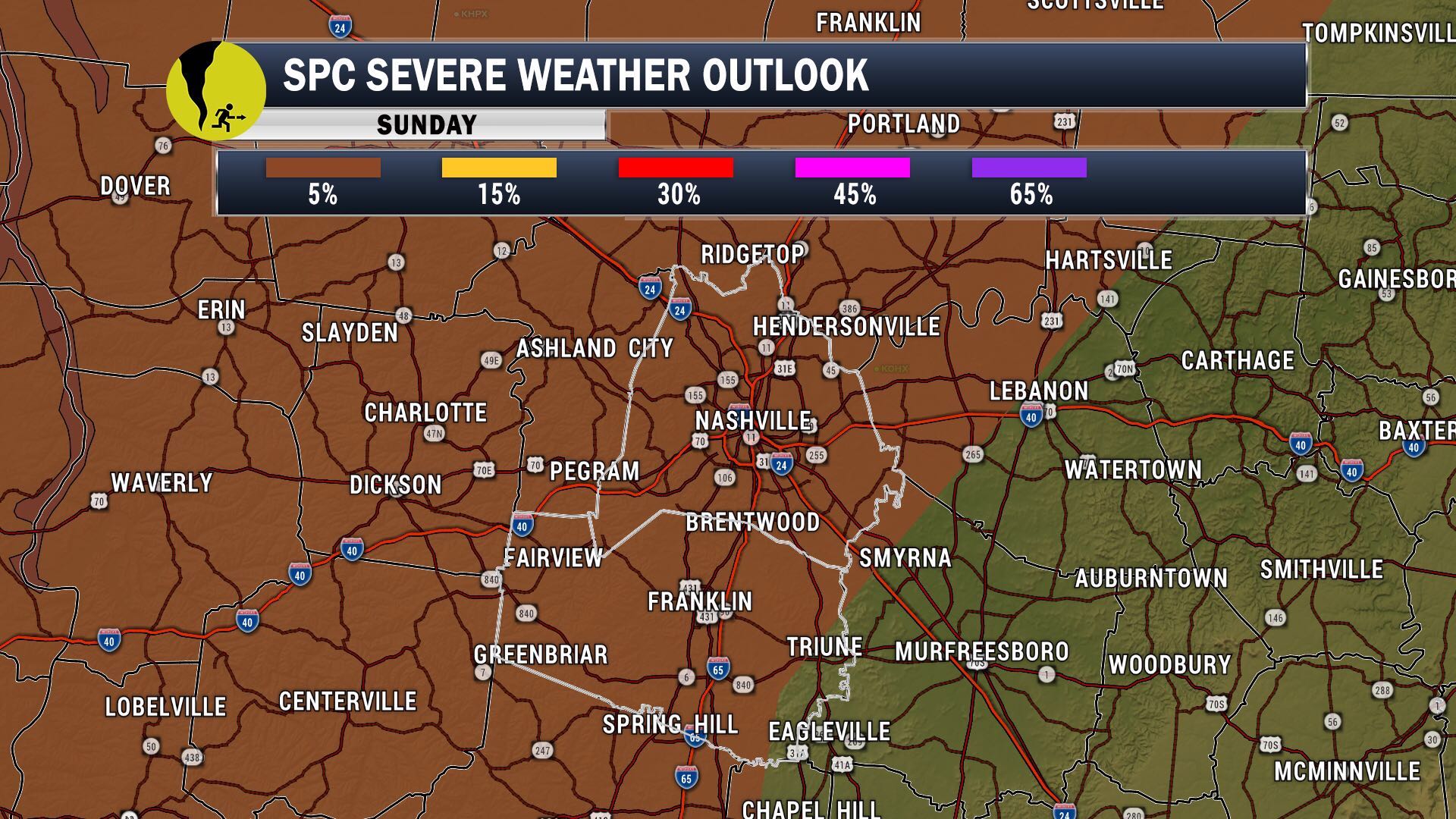 Monday and Tuesday
Monday is going to be a great start to our workweek. Mostly sunny skies and temperatures up to 84° for the high and down to a chilly 57° for the overnight low. The humidity sticks around with us with the dewpoint in the low 60s.
Tuesday also will have a beautiful afternoon in store for us. Temperatures increase a bit into the upper 80s with mostly sunny skies. The low will be in the mid 60s. 
As always check back for more updates!