This Afternoon and Tonight
Boy oh boy are we looking at a beautiful Friday afternoon! A perfect day for some Friday afternoon and Friday night plans, with bright sunny skies and warmer than normal temperatures. We could see Middle Tennessee hit 90° for the first time this year, topping out at around 91° this afternoon. We'll only drop down to a low of 67° overnight, with clear skies. However, along with all that heat, comes humidity. Dewpoint values will be a little high in the mid 60s this afternoon so keep the hairspray and sunscreen handy!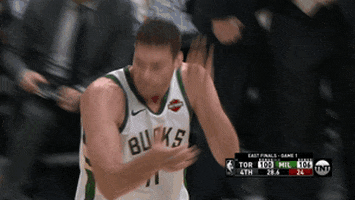 Saturday
If you thought this afternoon was nice, then you're going to love Saturday as well! The sun sticks with us throughout Saturday again, with temps above normal, reaching up to 90° 
for the high. Sunny skies will be the story throughout Saturday afternoon with a few scattered clouds, so get out and make some plans! It'll still feel a little humid out there with dewpoint values in the lower 60s. The low for Saturday will only drop us down to 60° overnight. Cheers to a sunny start to the weekend!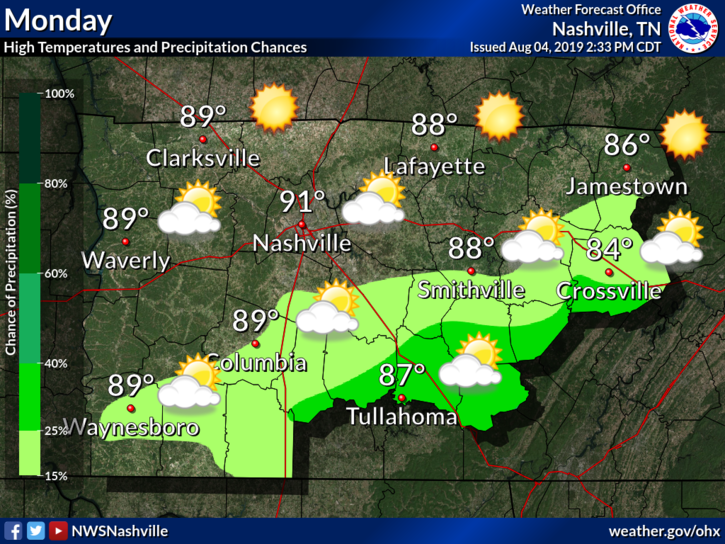 Sunday
Even though we had a beautiful start to out weekend, don't think we're clear of rain chances just yet. Our best chance at some showers and storms will be coming from our newest system approaching our region early Sunday afternoon. Still some uncertainty with timing and amounts, but nonetheless, expect a wetting rain across the area as showers and thunderstorms move across the area Sunday afternoon. The NAM3 model shows the line of showers and storms approaching our area, then breaking up and weakening as it gets into our region: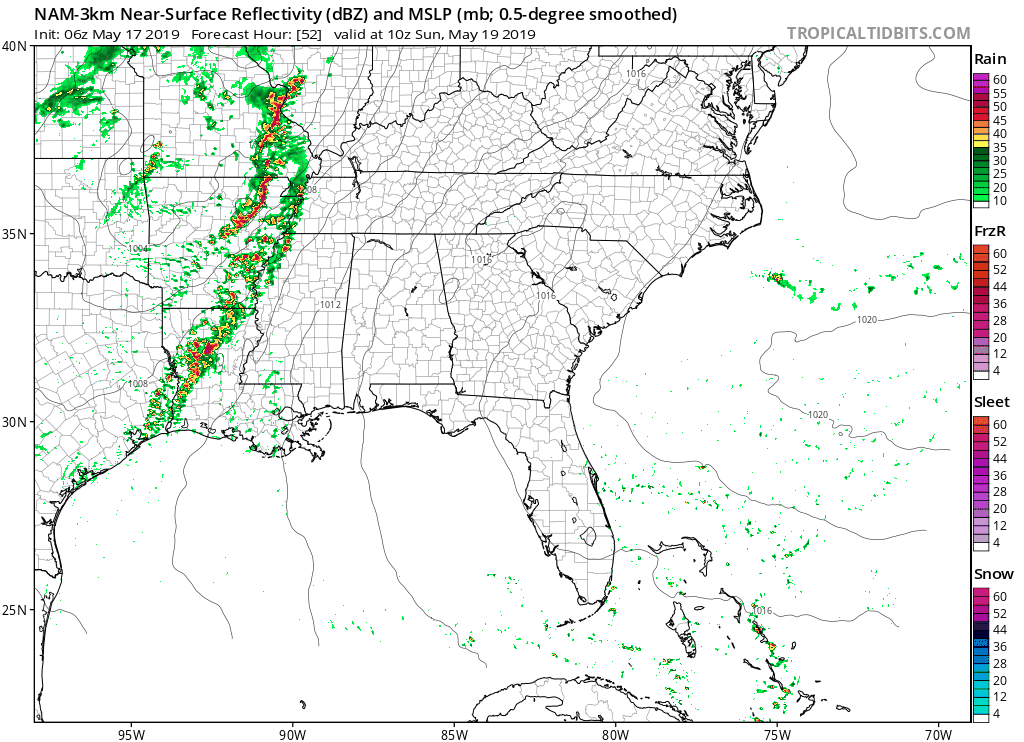 The GFS thinks the showers will stick around long enough to wet down our afternoon: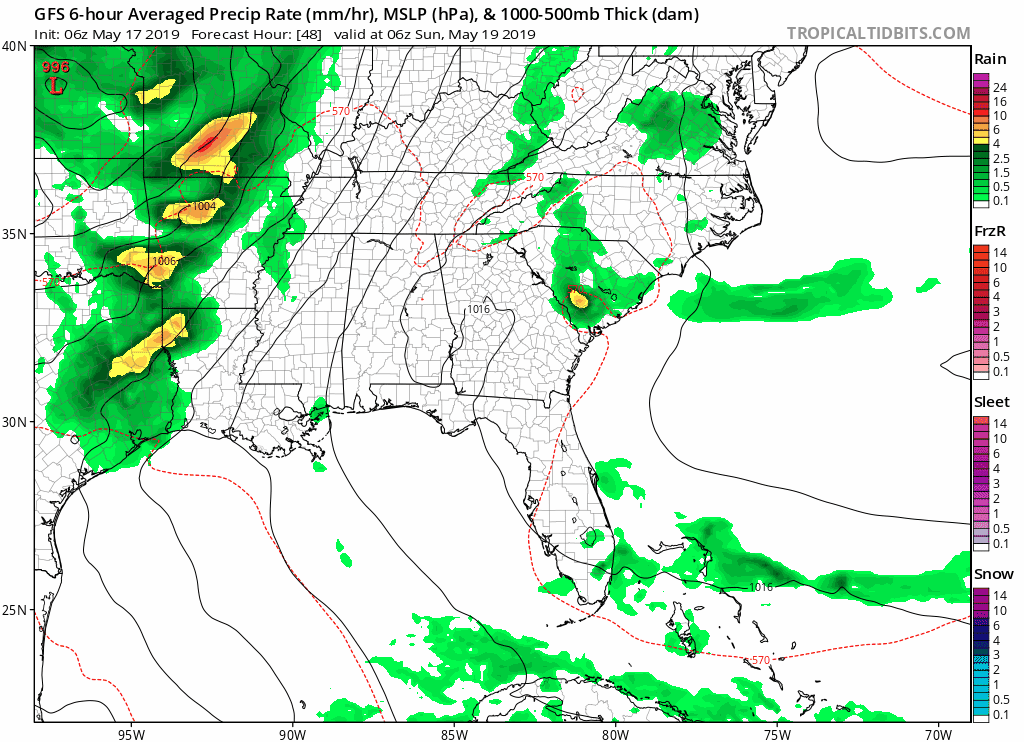 Beginning of Next Work Week
Once the showers move out on Sunday, our temperatures are going to rebound right back up and give us a pretty warm beginning to our next work week. Highs for Monday will reach up to 85° with a small chance for a couple pop up summer showers. Mostly cloudy skies through the afternoon and an overnight low of 63°.
Moving into the middle of next week looks to be nicely warm as well, reaching the upper 80s on Tuesday, possibly climbing up to the low 90s once again. Rain chances increase into Tuesday night and Wednesday.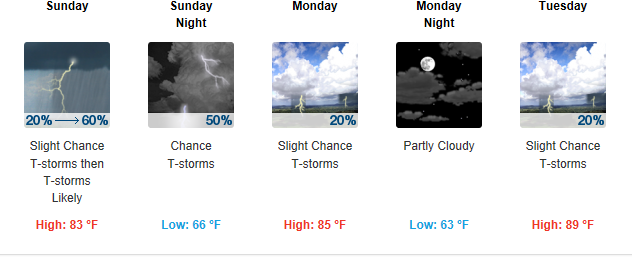 As always check back for updates!