The Rest of the Day
This morning's round of rain has exited our two counties. HRRR (below) shows the possibility of a couple of leftover showers behind this morning's main rain blob. At noon, these are weakening on radar as they approach from the NW, but they could still give us some light rain in the afternoon hours.
The Nam 3 model doesn't believe we'll see evening rain, but be prepared for a few sprinkles just in case.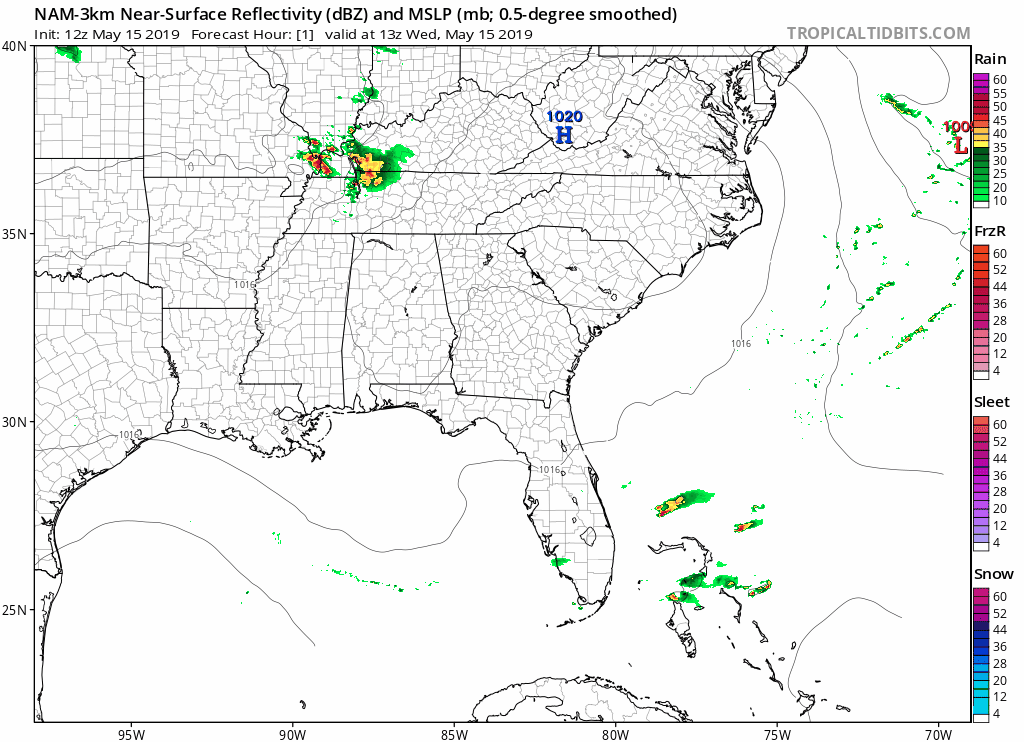 These showers won't bring a lot of rain (less than a tenth of an inch), though some thunderstorms could bring a little more rainfall. But, we think these will stay SW of us where storm food will be higher as indicated by the HRRR and Nam 3km models above.
Summary: Plan on some afternoon off/on showers in case they make it here, but the evening/overnight should be in good shape rain-wise.
High temperatures will reach 70° and lows will drop down to about 60°.
Rest of the Week/Weekend
The rest of the week and weekend look to be beautiful, though we could see some showers and thunderstorms return late Sunday.
Right now, there are no concerns of anything severe – the severe weather should stay well to our west in the plains this weekend.
Some areas could also see some patchy fog before 9am tomorrow (Thursday) morning.
Note that we will almost reach 90° this week – it'll definitely start feeling a little like summer!
It may feel a little sticky outside with dewpoint temperatures in the mid to lower-60s throughout the week.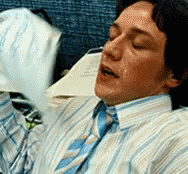 Be sure to keep checking back for updates!
---