Tuesday Night through Wednesday
Look for increasing clouds tonight and warmer with lows in the lower 50s.
Rain expected Wednesday by late morning, continuing through the lunch hour, ending by mid afternoon. High temperatures will reach into the mid 70s.
Less than 0.25″ expected. This may threaten to rain out some ball fields.
Below: latest NAM3 model showing the rain moving through between 9 AM and 1 PM Wednesday: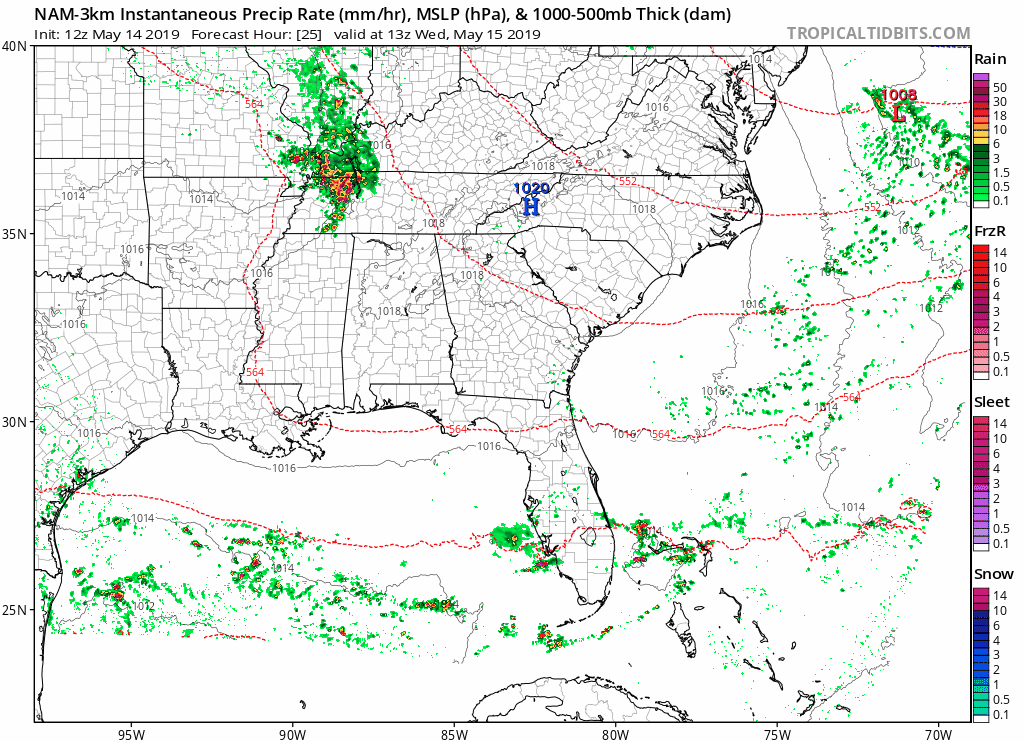 The latest HRRR model is a little bit slower with the rain occurring between 11 AM and 3 PM:

Lightning is unlikely, but possible.
Thursday Into The Weekend
Turning warm and muggy. Dew points in the mid to upper 60s… Yuck!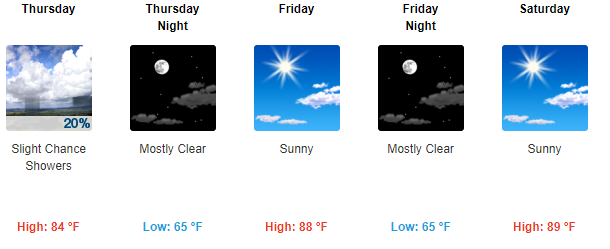 Editor's Notes

:
How Mid-May 90° Compares to "Normal"
If we hit 90° this weekend it'll be a smidge early.
Data from NWS-Nashville:
The latest spring/summer date to reach 90 degrees was 7/5/1893. The earliest date to reach 90 degrees was 4/9/2011. The mean date to reach 90 degrees is 5/27. Last year 90 degrees was reached on 5/12. The last time that it took this long to have a date in a calendar year to reach 90 degrees was 5/26/2014.
Meanwhile, to our West…
Several days of severe weather are outlooked to our west. Data from the Storm Prediction Center, graphic h/t Rick Smith at NWS-Norman:

Usually these storm systems streak east into Middle Tennessee. Not these.
Our next rain/storm chance after Wednesday is late Sunday/Monday (20/21st).
This is a daily blog. Check back for updates tomorrow.
---