Last year we went from winter to summer. I think we had a half afternoon of spring.
Not this year.
For example, over the past 24 hours the temp was 7° below average. Here's where we've been: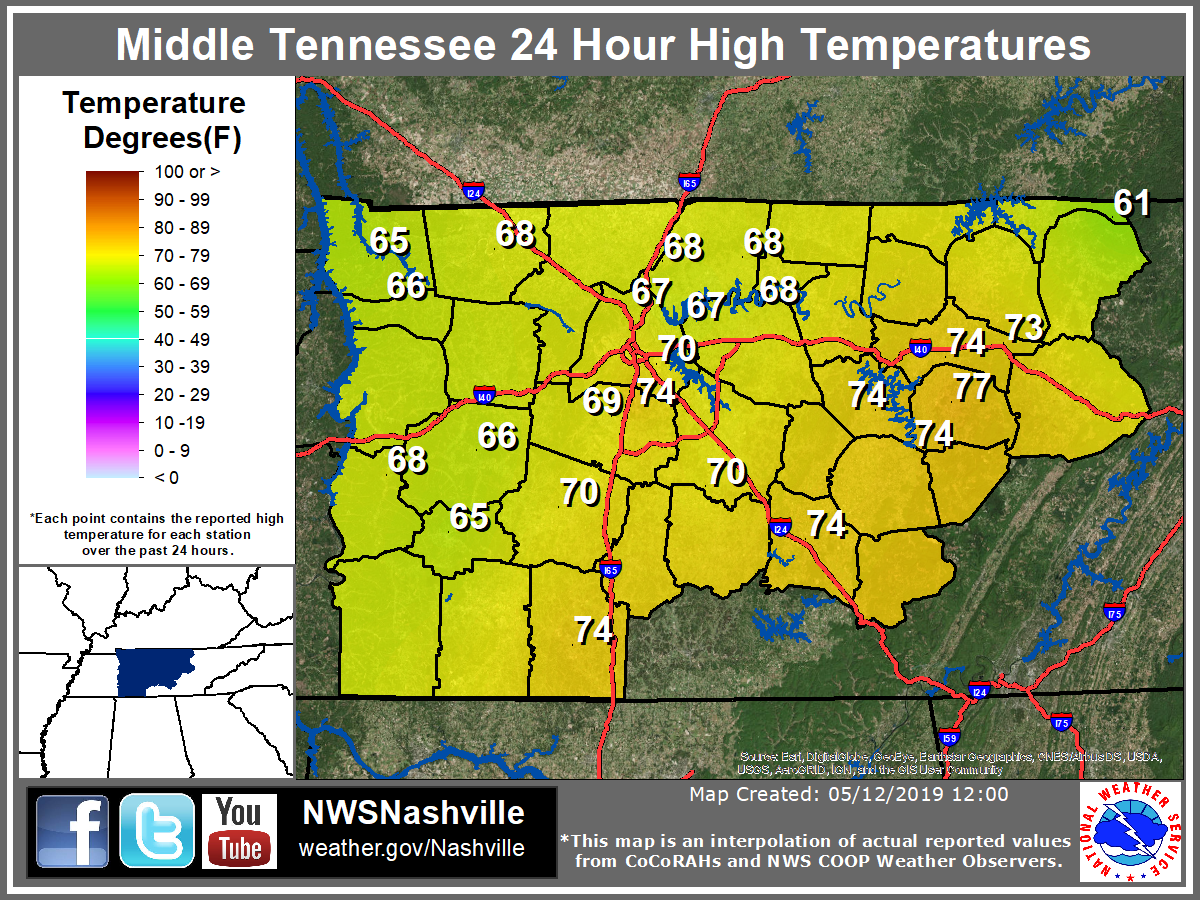 Average high, below:
Summer remains far away, which is totally fine by me.
Let Spring Be Spring.
Monday and Monday Night
A bit of a chilly start with temperatures in the low 50°s. Some patchy fog along the riverbeds, but this should mix out into the late morning. Skies should remain mostly cloudy, clearing into the evening.
High around 66.
Upper 40°s overnight low under clear skies.
Tuesday
More of the same. Morning fog, but more sunshine, and a bit warmer. We should reach into the 70°s.
Clouds will begin to move in that night, could see a stray shower or two.
Rest of the Week
Rain likely Wednesday, with a slight chance of non-severe thunderstorms Wednesday night. Just a rain event, no big deal. About 0.10″ or less, not enough for any/many rainouts.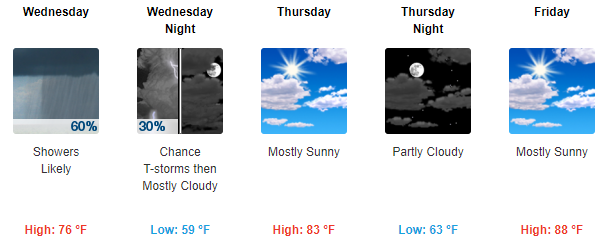 Warm up begins Thursday, temps reaching into the 80°s.
Expect a hot and humid weekend, though. Low/Mid 60 dewpoints with highs around 88 both days. Yikes.
Next real rain chance is poorly timed by weather models. Loose ETA late Sunday.
As always, check back for updates!
---