Today
Today will be a beautiful day.
Winds will be around 5-15 MPH, but we could also see gusts as high as 25 MPH.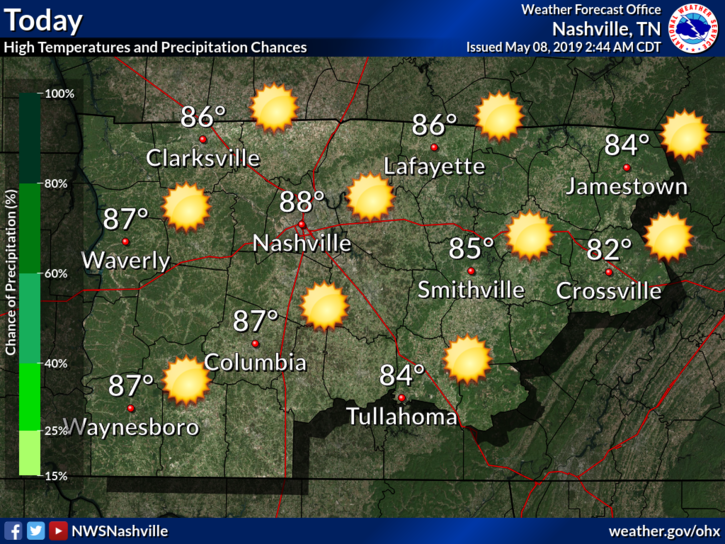 [Editor's Note/Fun Fact: If we reach our forecast high of 88°, this would be the warmest day so far this calendar year.]
Thursday
A low pressure system will advance eastward, bringing precipitation and thunderstorms beginning tomorrow.
The NAM3 model shows the rain arriving during the afternoons hours.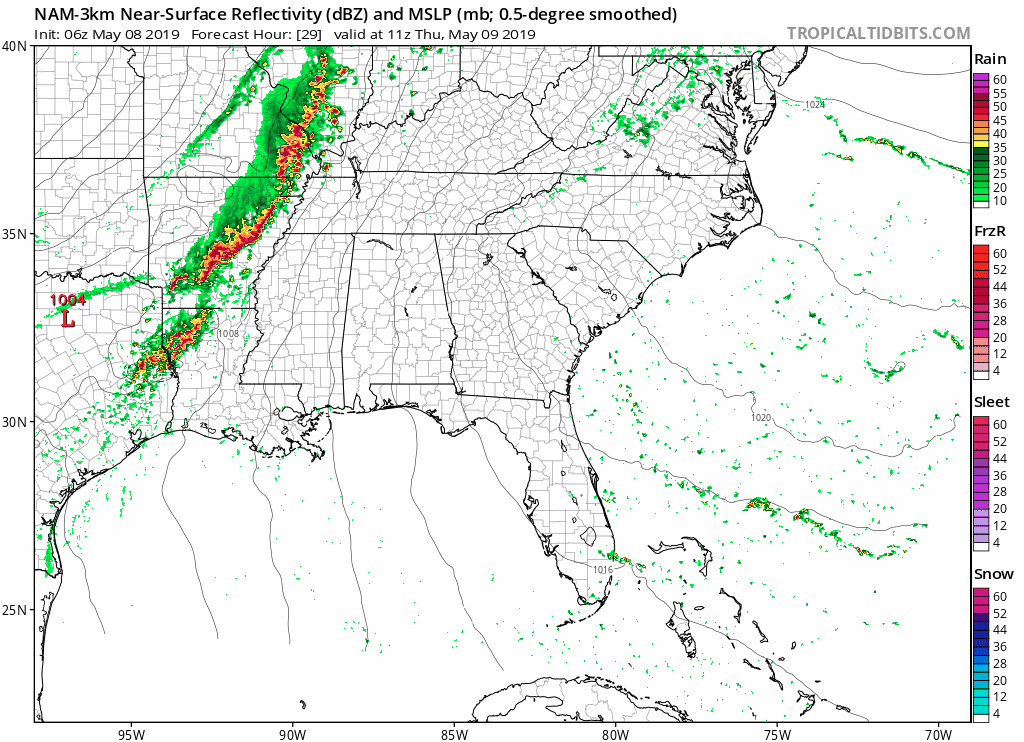 Now, to assess the severe threat. NWS-Nashville breaks it down below: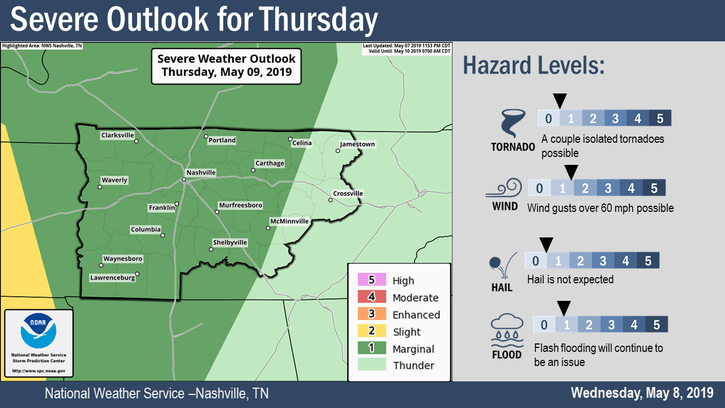 Damaging winds and flash flooding are the primary concerns. To add to this, NWS-Nashville also says:
"Shear does ramp up a bit ahead on Thu but overall parameters are lower-end. This will still however give us an outside chance for isolated strong/ severe storms."
Shear, an important component of severe thunderstorms, looks to make a big presence on Thursday. However, other factors needed for severe storms don't seem like they will make their presence known like shear will, so the chance for severe storms is lower but it does still exist.
Overall, the greatest chance for severe storms will stay to our west and southwest. Do stay aware though. We will monitor these storms.
As for temperatures, we will reach a high of 79°. Humidity will also ramp up again with dew points in the mid-60s, making it feel a little sticky.
Friday and the Weekend
This low pressure system will bring a cold front along with it that will sweep the area on Friday.
This cold front is expected to weaken, lowering chances of rain. I would still carry an umbrella in case of a shower or two.
Models show two different events for Saturday: the GFS wants the rain to stay south of us, but the Euro is arguing with the GFS and wants it to rain in middle Tennessee.
Despite the uncertainty on Saturday, it looks like there is some agreement on precipitation Saturday night and Sunday. According to NWS-Nashville:
"Regardless there is good agreement upper flow does sharpens Sat night/Sun and a weak surface low crosses the vicinity as well. This looks to bring the frontal boundary and heavier precipitation axis north across the mid-state once again. Most of the area could see a good inch of rain or so later Sat night/Sun."
Given all the uncertainty, I would still be prepared for rain this weekend.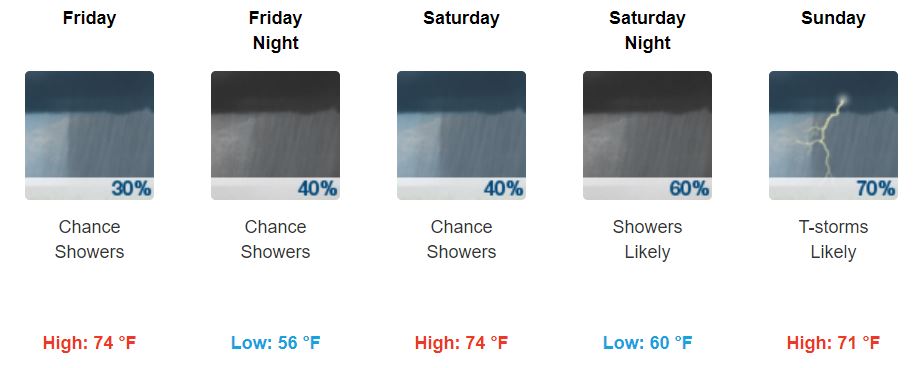 Keep checking back for updates, especially as the rainy weekend forecast is refined!
---