Today and Tonight
Rain will be moving into the area throughout the day. It looks like there will be two rounds. The first round this morning with another round tonight.
The NAM3 has the first round moving through between 10 AM to 1 PM, second round from 7 PM to 10 PM: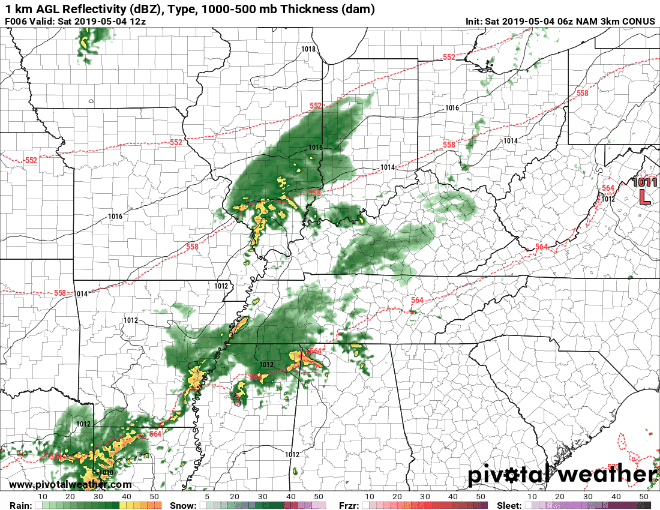 and here is the HRRR, similar timeframe: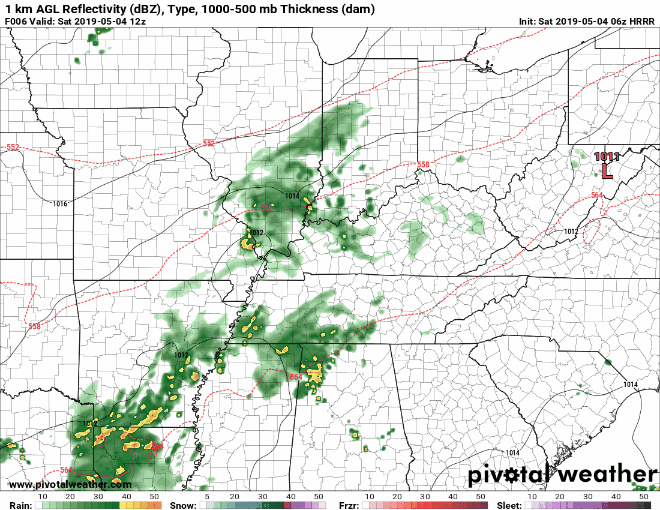 These ETAs should not be taken as the final word. The rain around the area is beginning to fizzle out. Possible end to first round of rain by noon.
None of these storms are expected to be severe (no tornado, wind, or hail threat). There could be a few rumbles of thunder with the second round. Total precipitation amounts nearing a half inch.
Sunday
The rest of your weekend looks to be dry. Our high should reach into the mid-70°s, with a low into the mid-50°s. Our dew point should drop into the mid-50°s as well. The slight decrease in humidity is a welcome change.
Remember the chart, we'll be leaving the sticky and enjoying the comfortable: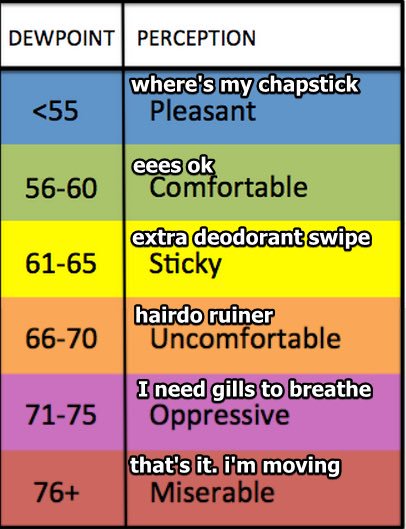 Despite the drier conditions, it will be cloudy throughout the day.
Rest of the Week
The warm and dry weather looks to continue. The high on Tuesday could reach into the upper-80°s.
On Wednesday: another shot of rain. Not much model agreement on this. We'll have more details on that as we move into next week.
Remember to check back for updates!
---