The Rest of Today and Tonight
The main line of storms will move out of the area this morning and leave us with a mostly cloudy and wet end of our work week. Rain chances diminish in the afternoon, but still hanging around enough to potentially see a small shower or two, but definitely not a washout. We will reach near 81º for the high. Dewpoint values will be in the mid 60s so it is going to be a pretty muggy and sticky one out there this afternoon. This evening will remain mostly dry, still with a chance of seeing a small shower into the overnight hours. Temperatures will drop down to around 64º.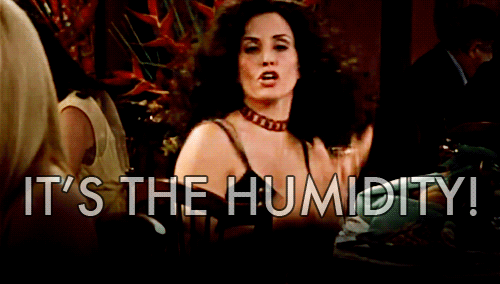 Saturday into Early Sunday Morning
Saturday definitely isn't looking like our best day for some pretty weather. Storms will be arriving to the area around 9AM-12PM and sticking around with us the remainder of the day. We could see some stronger storms, some being severe, as we head into the afternoon and late evening. Here's the latest NAM3k model, showing these showers becoming stronger and more scattered as we approach the afternoon and evening.
The HRRR is showing close to the same as the NAM3k, but showing the storms breaking up somewhat as they approach our area.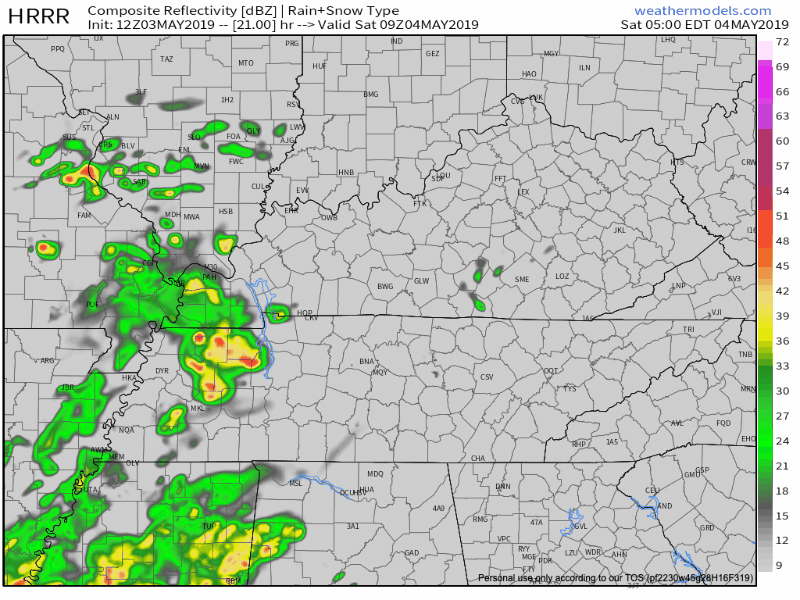 We'll see these scattered showers and storms will last throughout our Saturday before this system eventually moves out of Middle Tennessee overnight into the morning hours of our Sunday. The Storm Prediction Center currently has us under the "Marginal" risk for severe weather on Saturday, meaning we have a 5% probability of seeing severe weather within 25 miles of a point.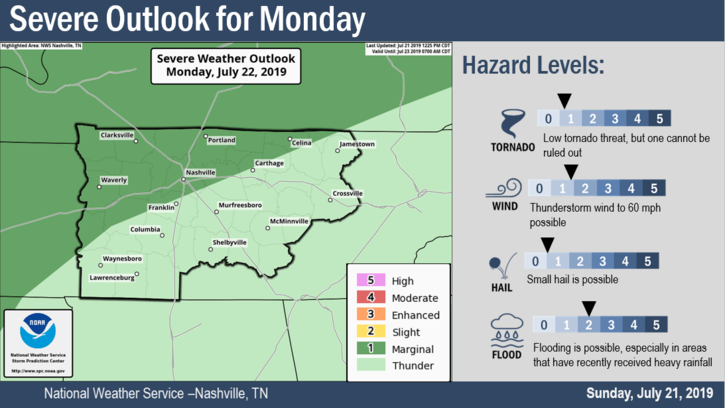 The main threats look to be damaging straight-line winds and potential large hail. The high will reach 75º and the low will drop us down to the upper 50s. 
Sunday and Monday
Sunday is starting to look much better than the beginning of the weekend. Rain from the system on Saturday moves out in the morning hours by 10AM. We're looking at partly sunny skies for Sunday afternoon, climbing up to near 74º for the high and lowering down to the mid 50s for the low.
Monday should be much nicer than the weekend as a whole. Drier and mostly sunny skies for the day and fairly warm reaching the low 80s for the high. For the low we'll only be down to the mid 60s. Dewpoints will be a bit lower, only in the mid 50s, allowing us to get a breather from that muggy air we saw all weekend long.
Here's the NWS-Nashville's forecast for this weekend and into the start of our next work week: