This Afternoon and Tonight
Warm and humid with scattered showers and thunderstorms developing, some of which may be strong to severe this afternoon.  Here is what the NWS says:
Shear will be on the weak side since we won`t be dealing with a surface low, but even 30 kts of bulk shear, coupled with around 7.0 deg/km mid-level lapse rates, could provide some isolated strong to severe storms later this afternoon. Nothing widespread, but it will be necessary to keep an eye to the sky if you have outdoor plans this afternoon and early this evening
This means that there is some instability (storm food) in the atmosphere which means that we may see a few severe thunderstorms pop up this afternoon. In fact, the Storm Prediction Center has us in a severe weather risk that includes a 2% tornado, 15% hail, and 15% wind damage threat within 25 miles of you.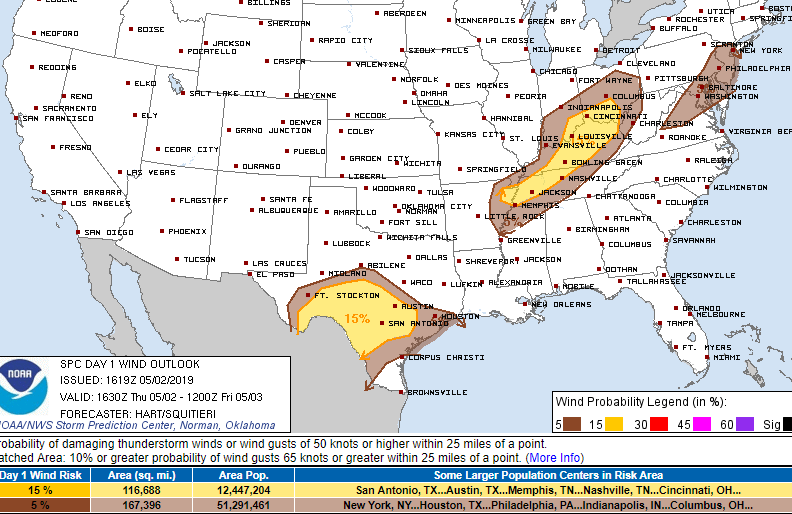 Here is the latest NAM3 model for this afternoon and tonight showing isolated storms developing this afternoon and continuing through the evening hours. Not a washout by any means, but make sure to carry an umbrella and stay inside if there's lightning around. 
[Editor's Note: As we've already seen today, the storms are very hard to give ETAs for. Most of these are pop up storms that develop overhead very quickly, may drop lightning before any rain, and move on fairly quickly. We can't give you a yes/no on rain at a certain hour.]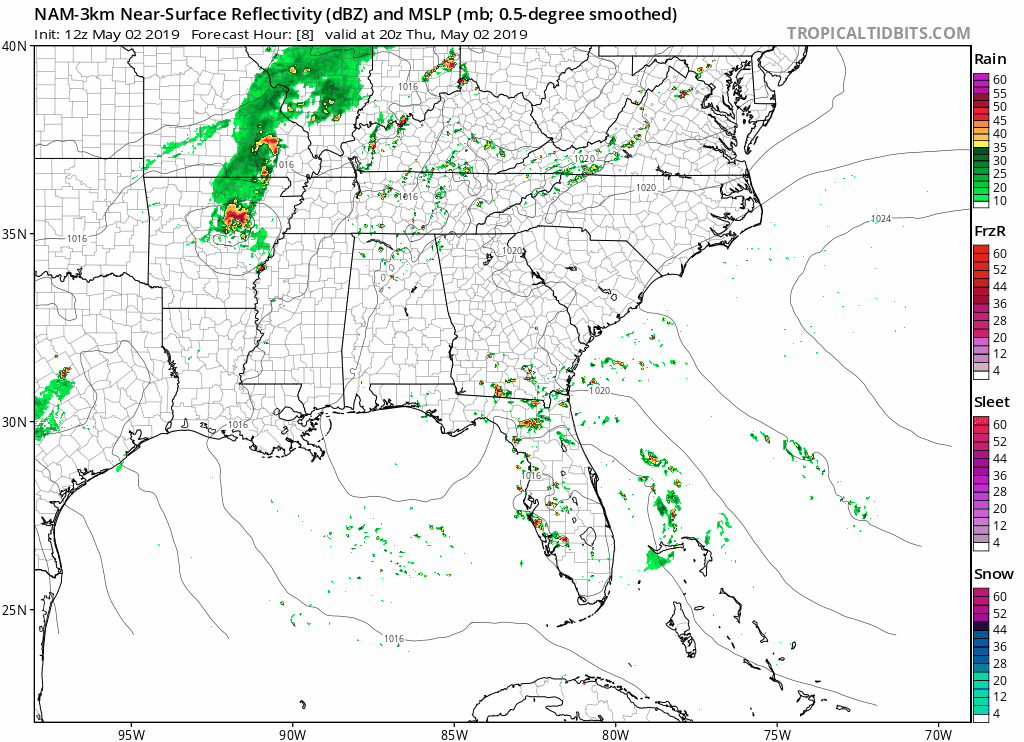 Friday into the Weekend
Scattered showers and a few thunderstorms are possible Friday with widespread showers and thunderstorms Saturday. Severe weather is not anticipated but make sure to check back as things can change. Cooler and drier weather is expected Sunday as the cold front moves through.
Here is the NAM3 for Friday morning through Saturday evening: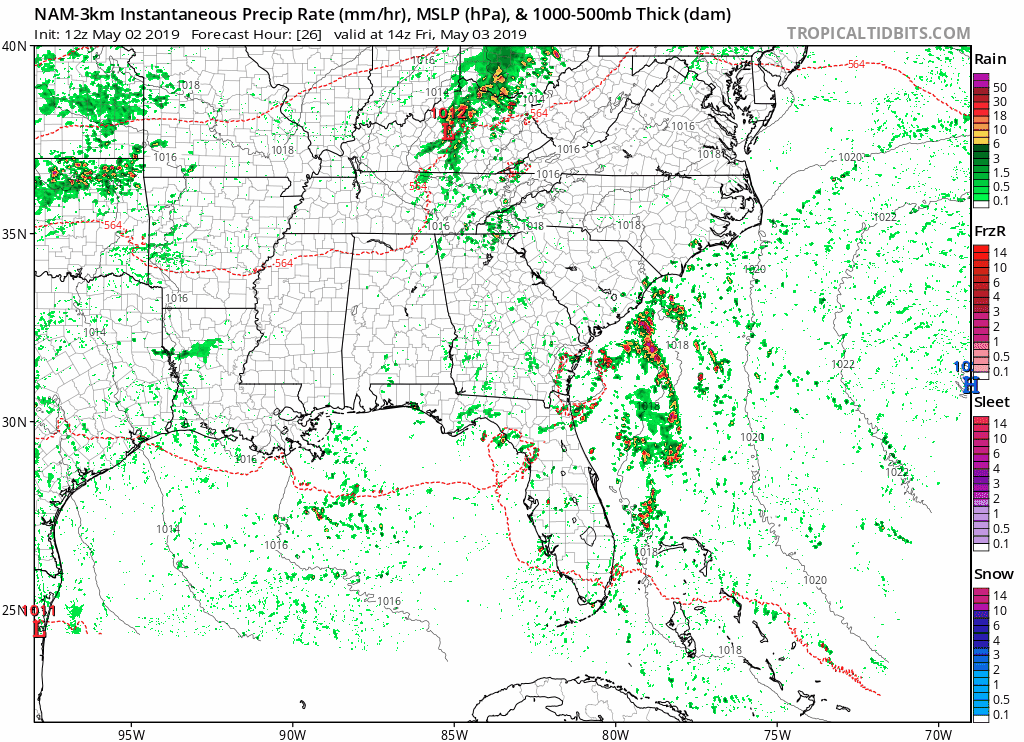 The latest forecast by the National Weather Service:

Check back for updates!
---