Today and Tonight
Partly sunny skies this morning will gradually clear out making for a beautiful and sunny, but cooler afternoon with highs right around 70. Clear and comfortable conditions tonight with a low near 54.
Monday and Tuesday
Warm and dry with highs in the mid 80s and lows in the 60s. Great time to spend outside!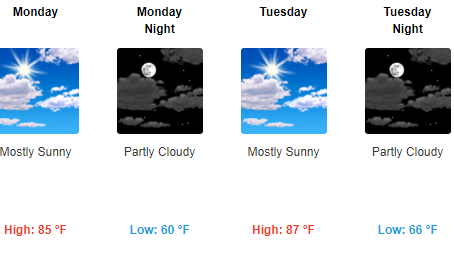 Wednesday through the End of the Week
Our next chances for rain begin late Wednesday and continue into Friday as an unsettled pattern develops. ETAs are still uncertain as we remain a few days out, but it does look like the main chance for rain will be Thursday into Friday. The NWS says:
Rain and the chance for a few thunderstorms makes a comeback later Wednesday, continuing through early Saturday morning. Daytime surface heating and mid-level shortwave energy will help spark convection [thunderstorms] across the Mid State Wed-Thu, followed by more organized forcing ahead of a cold front Friday. Severe weather is not anticipated during this time-frame, and rainfall totals will likely remain under one-half to three-quarters of an inch.
Editor's Note: The Storm Prediction Center thinks "predictability [is] too low" to determine severe weather risk thresholds Thursday and Friday, but remember severe weather to them means damaging winds, hail, and/or tornadoes. This doesn't include thunderstorms/lightning, which are possible, if not likely, Thursday and Friday afternoons.
Here is the latest GFS model run: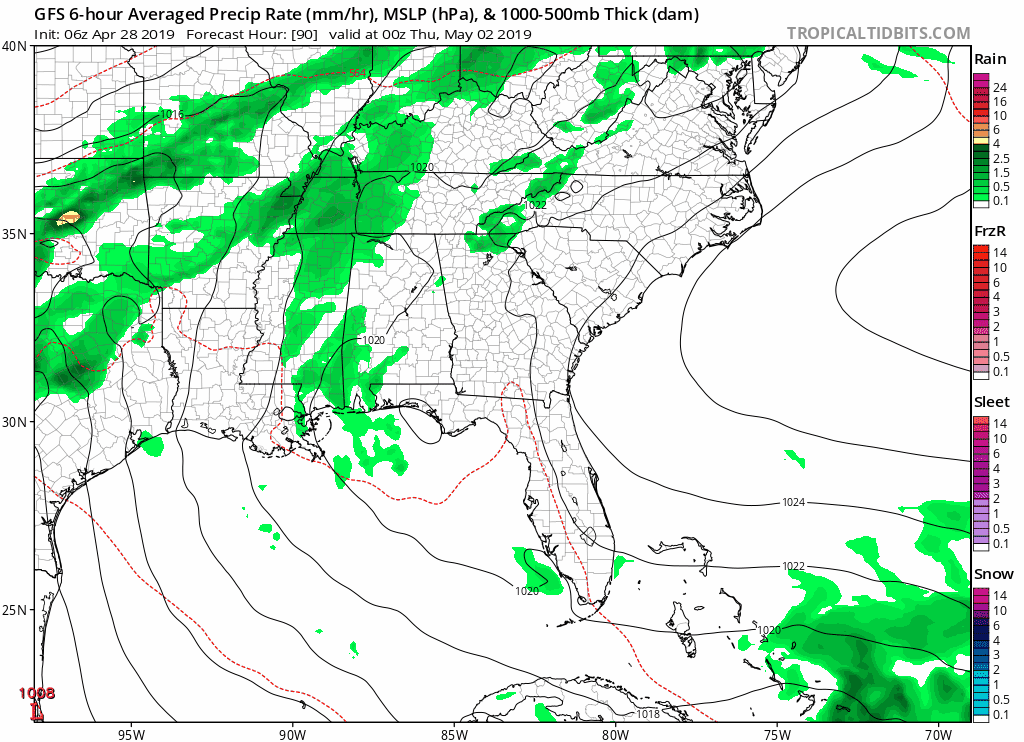 Wednesday – Friday temps from the National Weather Service: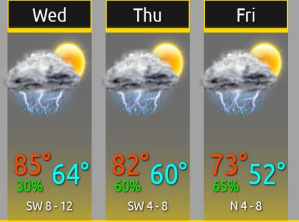 Next weekend looks pretty nice, but too soon to really tell.
Be sure to check back for updates!
---