Rest of Today and Tonight
We saw beautiful weather this morning for the marathon, and if you ran in it, I applaud you, that takes a lot. Temperatures will climb their way up to 72º this afternoon. We should stay dry for the remainder of today, but clouds will build as we progress into the afternoon, leaving us with mostly cloudy skies by dinner time. Winds will be out of the South at 10-15mph. We are only going to drop into the upper 50s for the low tonight, with a small chance of a stray shower after midnight.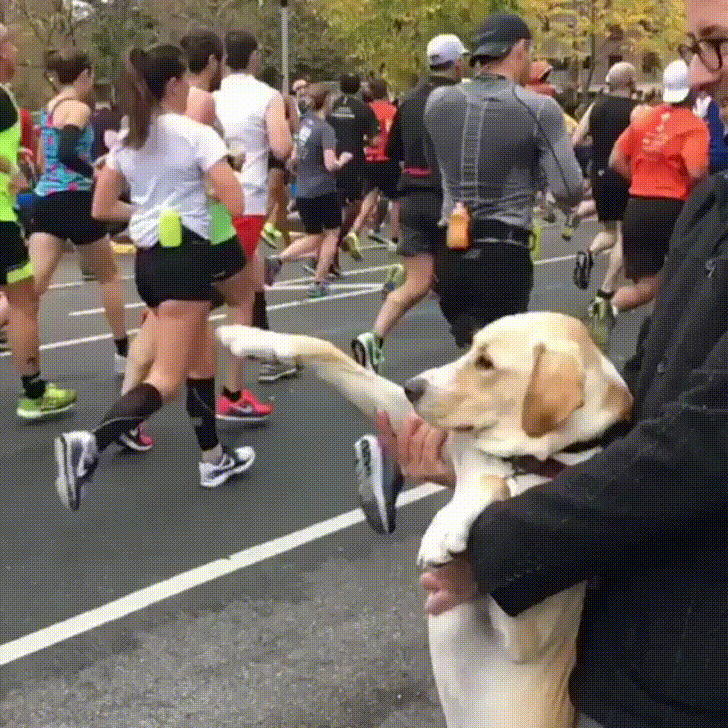 Sunday
We start off the last day of our weekend with a weak rain system in the early morning hours. The NAM3 is showing the rain arriving between 3am-5am:
(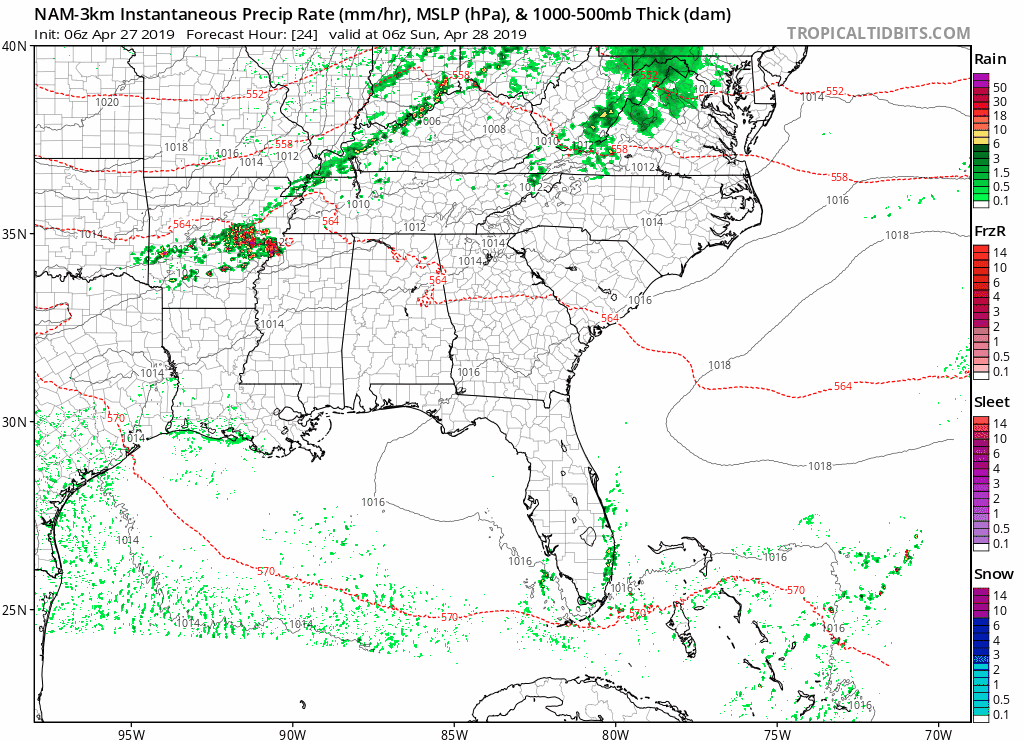 Once the early morning rain is out of the way, we're looking at mostly sunny skies with the high reaching 70. Still going to be a little breezy, coming out of the West at 10-15mph. The low overnight will be 54º.
Monday and Tuesday
The start to next work week is going to be much warmer. Monday looks to be climbing up to 83º with partly cloudy skies. The low will be in the low 60s.
Tuesday is looking the same as Monday, but getting a bit warmer, possibly reaching 85º with mostly sunny skies. Lows once again will be in the lower 60s, and staying clear into the overnight hours.
Get ready for some sun and warmer weather!
Wednesday and End of Week
Our next rain system looks to be moving in sometime on Wednesday or into Thursday, still too far out to determine exact ETA's. The warm trend of temperatures will continue into the middle and end of the week, staying put in the mid 80s and lows in the mid 60s. The latest GFS model is having the rain move into Middle Tennessee sometime late Wednesday night and into the afternoon on Thursday: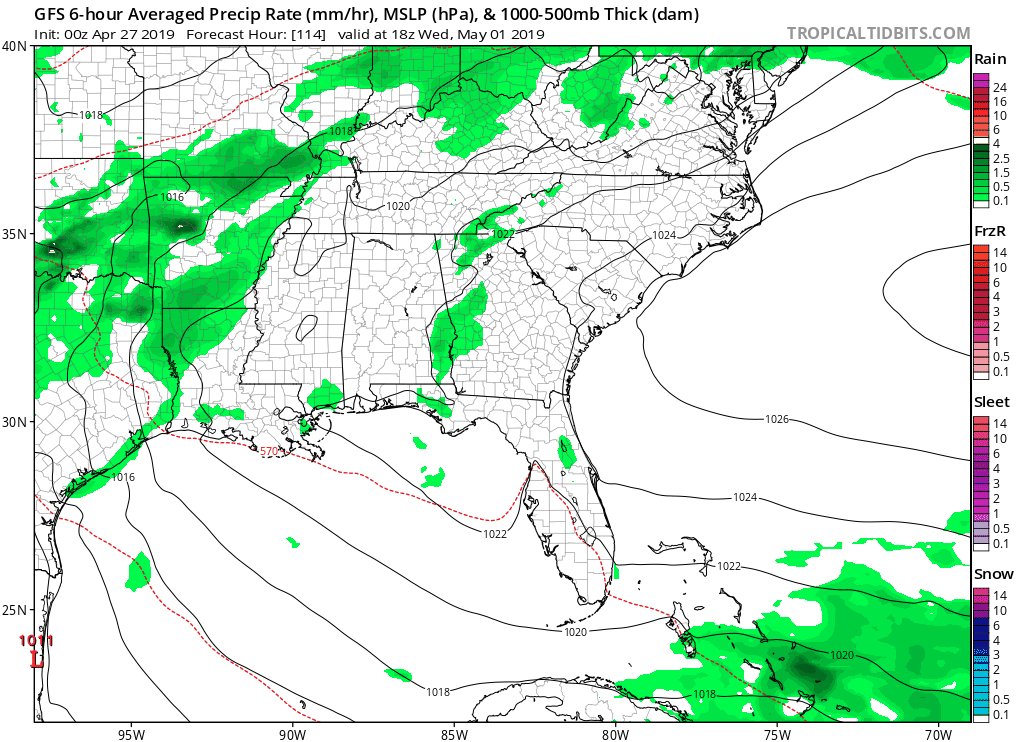 Still lots of uncertainty on rain amounts and timing, but we will have more updates for you in the days to come!