Rest of the Day and NFL Draft Night: Possible Showers
Overall, the chance for rain has been cut back just a little. However, there is still a chance for some showers and maybe even a thunderstorm.
Below, the HRRR model shows rain moving into the area around 1pm and then scattered showers for the rest of the afternoon and evening.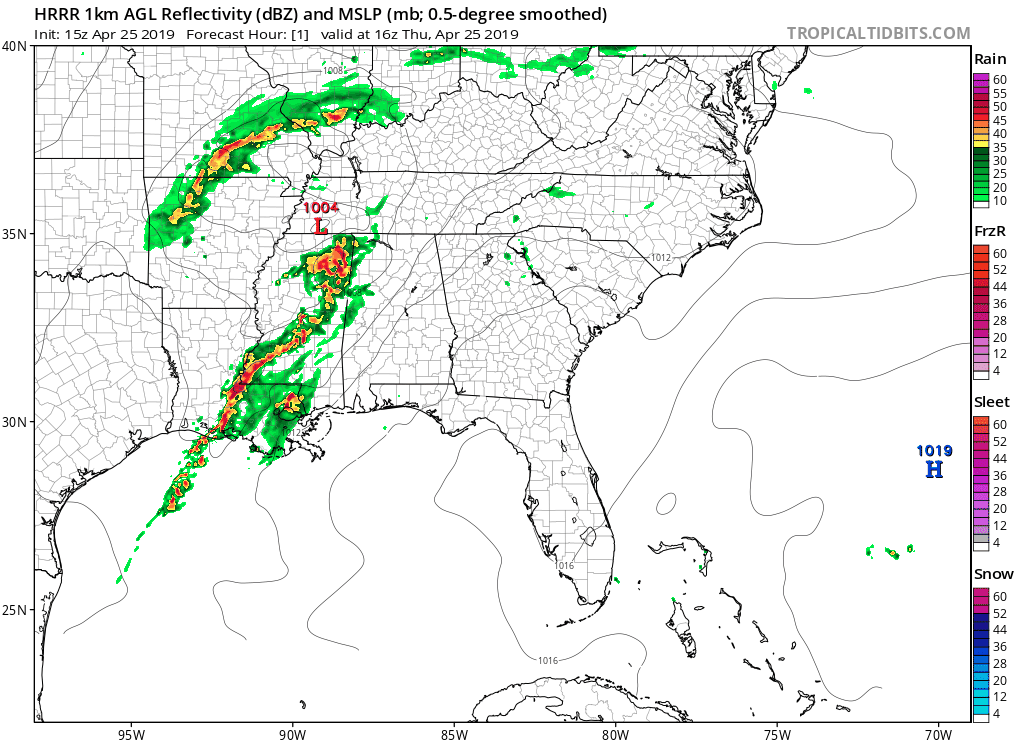 The NAM3 model shows something a little different. It has the heaviest showers staying just to our west and north until some scattered showers begin to pop up around 7pm.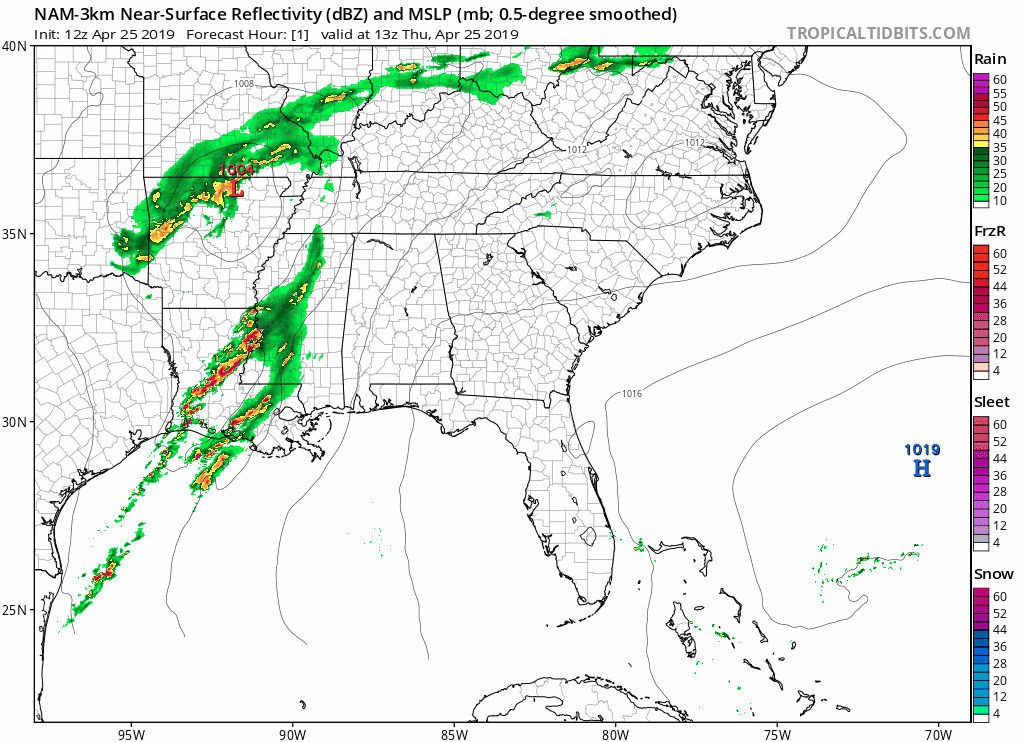 [Editor's Note: The HRRR seems to have had the better timing on this first round of showers coming in mid-afternoon, even in last night's runs. Also, it appears to be "initializing" better today. That's nerd speak for "it sees the current conditions better so it can make a future projection." So, I tend to favor the HRRR's solution. But, remember, all models are wrong. Some are useful.]
ETAs still aren't totally certain. Regardless, I would keep the umbrella handy today just in case. A little bit of lightning also can't be ruled out, but we shouldn't get any severe weather. [Editor's Note: With all of the outdoor plans in town tonight, rain isn't ideal, but we really don't want lightning. We don't think it will be widespread, but if you do happen to get caught outside and lightning becomes an issue, listen to event organizers and get indoors and wait it out. Don't be brave.]
Wind will also pick up this afternoon at 15 MPH, with gusts potentially reaching up to 25 MPH.
As for temperatures, we will reach a high of 75° and a low of 57°.
Friday and the Weekend (and the Marathon!):
We should start to dry out Friday as any chances of rain should end by 7am. Skies will begin to clear and temperatures will reach up to 72°. The low will drop down to 48°.
Saturday looks like it will be a great day for the marathon! Starting temperatures will be 50° with dewpoints in the lower-40s. Later in the afternoon we will reach 76° with 5-10 MPH winds.
There is a slight chance for thunderstorms Saturday night, but right now we aren't concerned with any severe weather.
We will continue to see sunshine on Sunday and Monday! Temperatures will reach the mid-70s Sunday, and Monday we could even make it up to the lower-80s.

The weather may not be too great today, but the nice spring weather will make a return in time for Friday and the weekend. Check back for updates!
---