Current Weather
Right now it is 43° and mostly cloudy around our area. You can thank the recent cold front for the unseasonably cool weather. There is a chance of rain and showers this morning and into this evening, though this rain will be light and precipitation amounts will be meager (less than a tenth of an inch).
NWS-Nashville has more:
Extensive area of rain early this morning will weaken and end by 1PM west of Interstate 65 but some will linger until mid afternoon in eastern sections. All rain should end by 7PM except for a few patches of light rain on the Plateau lasting until 10PM. As for cloud cover, expect a sharp clearing line to enter the far west counties by early afternoon…reaching Nashville around sunset…and the Plateau by midnight.
Here is the NAM3 showing that previously mentioned rain: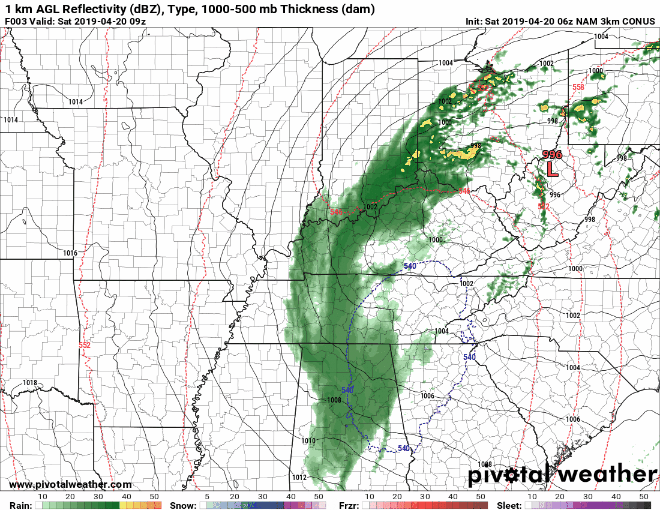 Don't mind the blue stuff. The atmosphere has layers. The surface layer is way too warm. All rain for this, NAM3 is just being a bit silly and optimistic.
Our temperatures should hang out in the 50°s today, with a high approaching 60°. Clearing skies should give way to more chilly-than-wanted conditions. Lows tonight in the lower 40°s. Patchy fog could develop into the morning hours.
Easter Sunday
Our temperatures should rebound quite nicely on Sunday, reaching into the mid 70°s. Expect sunny skies and clear skies into the evening. Lows into the low 50°s. Enjoy the nice weather!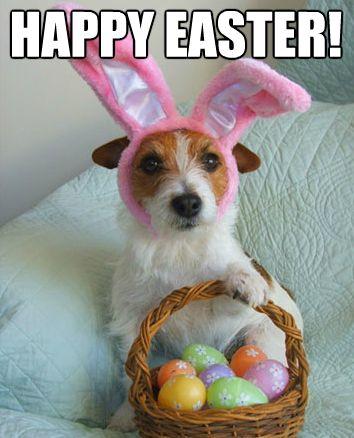 Rest of the Week
This warming trend should continue into the mid-week.

Highs in the 80°s and lows in the mid to upper 50°s, what more could you want? Looks to be a slight chance of showers on Wednesday, but we'll have more on that in the days ahead.
---