This afternoon and tonight
Scattered showers dominate the area throughout the day, some being heavy at times. Believe it or not our high temp was 61º and midnight. By sunrise we had already fallen to a temp of 51º and we're going to keep getting cooler all day.
Rain will hang around most of the day as well. It will be light, mostly. Here is a loop of the HRRR through midnight.
Here's something you weren't expecting… Overnight Friday night into early Saturday morning we have the chance to see a few flakes fly around. Yes… Snowflakes. I don't believe it either, but there's some science to support it.
Saturday
If we do see snow in the wee hours of Saturday morning it won't be long lived. These blue pixels depict snow, but honestly. It's going to melt before you even see it in most cases. If it happens at all it would be because temps aloft will be briefly cold enough. It may fall as snow or a wintry mix, but then melt on contact, with no meaningful impacts expected. Below is the NAM-WRF model through 2pm.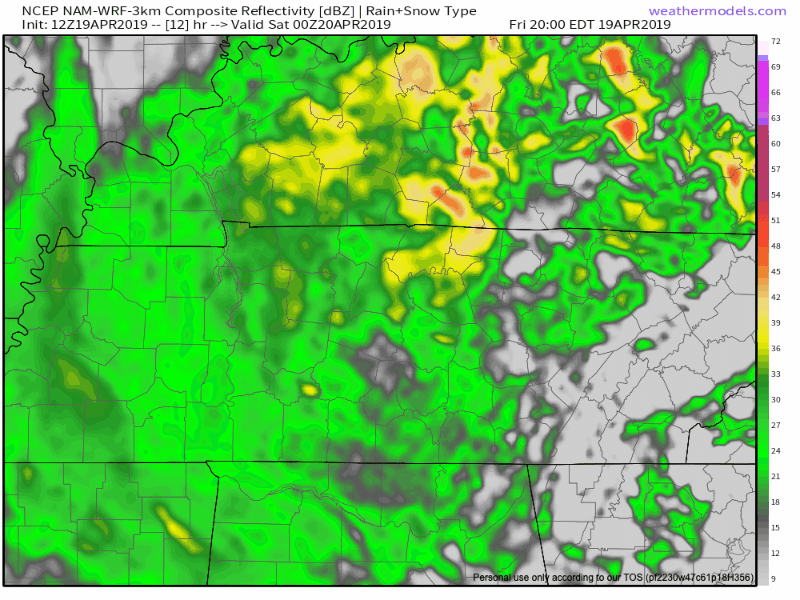 After our wet and cold morning, skies will clear and temps will warm. Any leftover light rain will end sometime in the morning and we're forecasted to hit a high of 56º late in the day.
Clouds part for a clear night and set the stage for a beautiful Sunday. Low around 45º
Sunday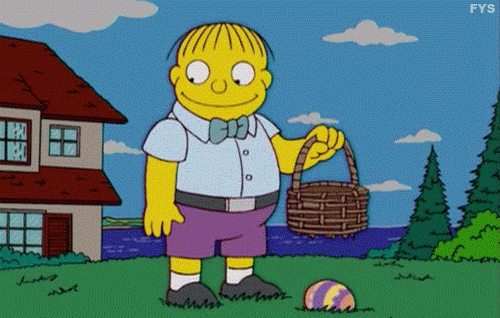 Beautiful day. Mid 70's for a high and not a cloud in the sky. A warm southwest breeze will feel great after all these chilly days.
Beyond