Tonight
Showers and thunderstorms will move into our region over the next several hours. The main threat is locally heavy rainfall, which the National Weather Service highlights in their afternoon discussion:
Some strong to maybe a couple of severe thunderstorms possible, but in analysis of model sounding profiles, this looks more and more like mainly a rain making event with some heavy downpours this evening causing local ponding of water on area roadways and possible minor flooding of flood prone areas.
As for the timing of this rain, the latest NAM3 model shows some showers breaking out right around your evening commute, with the heaviest rain occurring between 9 PM and 2 AM.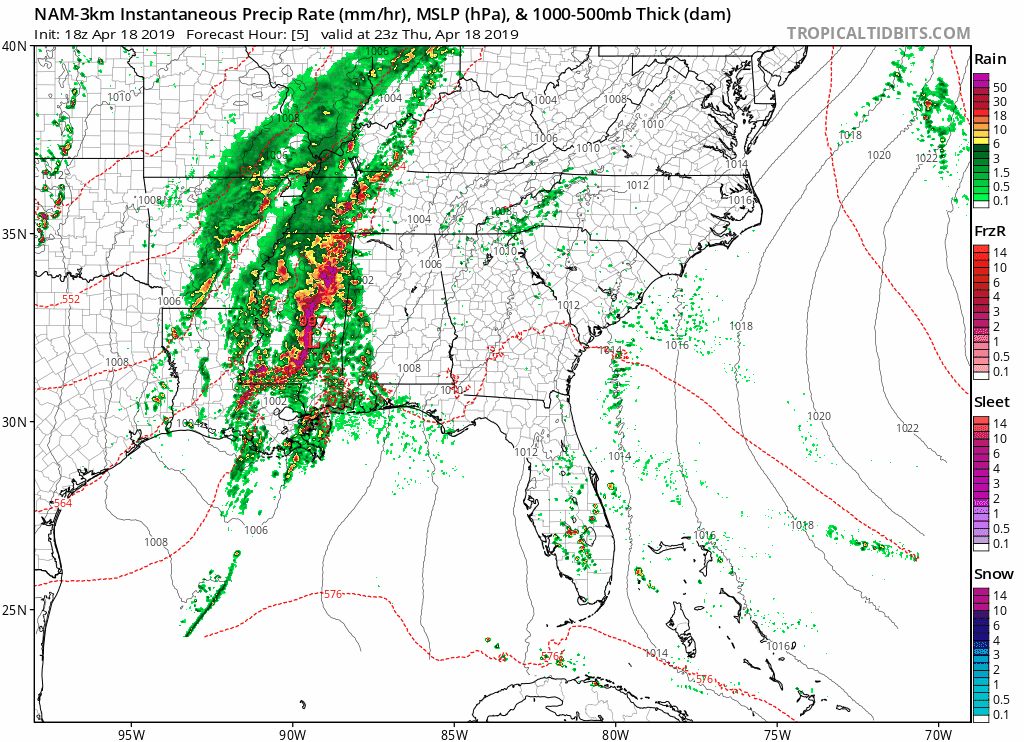 While the severe threat is very low, the Storm Prediction Center does keep us in a 5% risk of seeing damaging wind gusts of 58 mph or more within 25 miles of a point.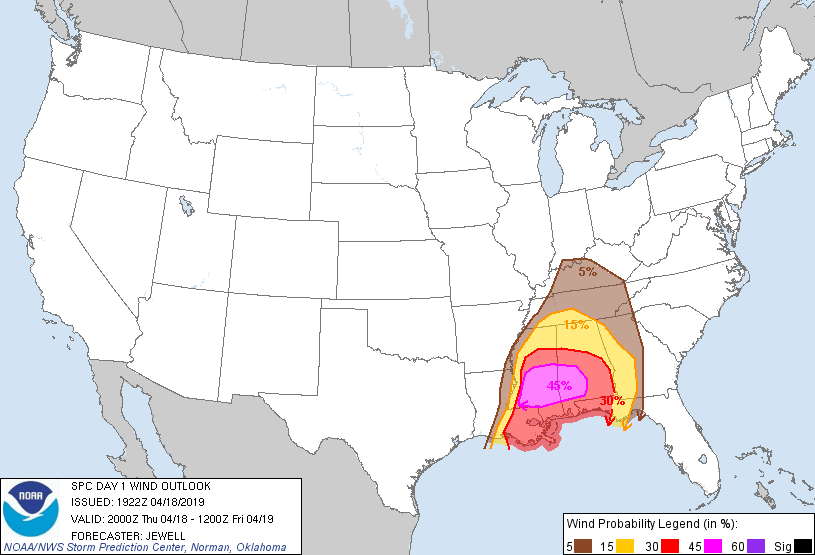 We are excluded from SPC tornado and hail threats.
Latest rainfall projections from the National Weather Service have between 1.5 and 2 inches of rain falling tonight through Saturday, although the bulk of that will fall tonight with the heavier storms.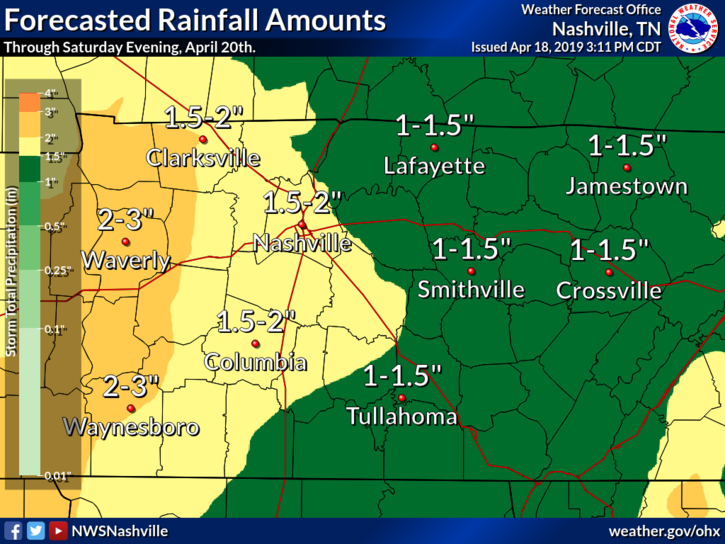 Temperatures in the mid 70s this evening will crash hard as the cold front sweeps through overnight and will be in the lower 50s by sunrise.
Friday
Much colder! Highs will be steady around 54 degrees in the morning and will slowly fall throughout the afternoon. These temperatures will combine with a brisk NW wind to make for a chilly day.
No severe weather expected but light rain redevelops and lingers most of the day. NAM3 model shows a cold rain spinning overhead Friday into Saturday morning.
Saturday through Easter Sunday
Wind chills in the 30↑8s late Friday night into early Saturday morning.
Clouds and lingering showers will gradually clear out and temperatures will pop to near 60 degrees making for an overall pleasant Saturday late afternoon — assuming the clouds get out in time. Saturday night will be another cool one, but we will see a beautiful Easter Sunday with plenty of sun and a high near 76.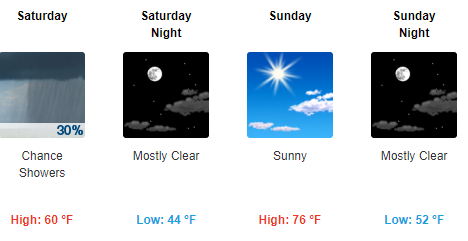 Check back for updates!
---