Pretty Great Thru Wednesday Night
Pleasant conditions will persist into Wednesday as an area of high pressure continues to bring sunny and dry weather. Temperatures will remain above normal with lows tonight in the mid 50°s and highs tomorrow right around 80°.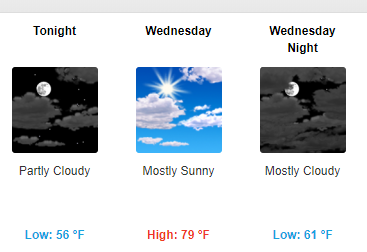 Stormy, Rainy Thursday Night: Strong/Severe Possible

What. We're included in the Storm Prediction Center's risk area for severe weather. This means there's a 15% probability of severe weather within 25 miles of us.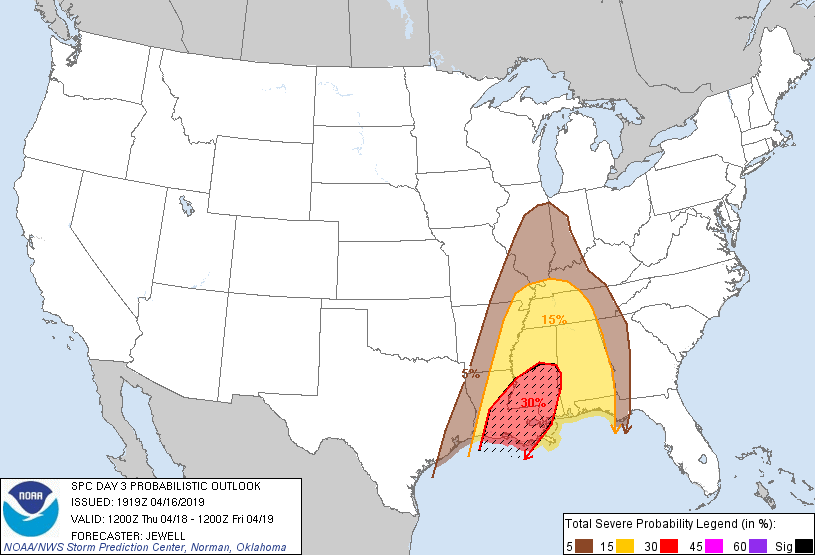 Hz
All hazards are possible, most likely damaging straight-line thunderstorm winds. Hail is also possible. See the risk assessment from NWS-Nashville below: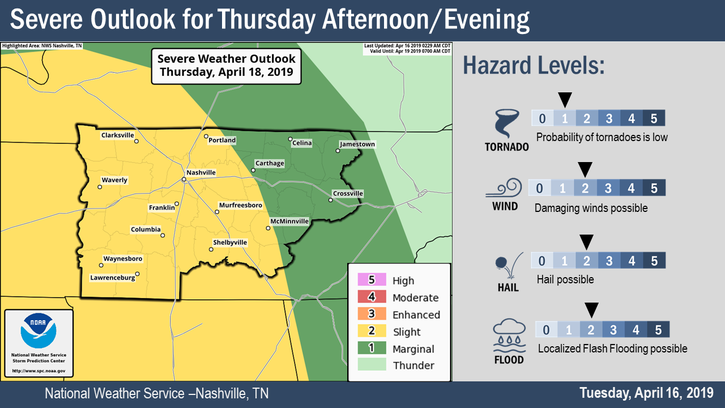 Tornadoes are least likely, but still possible. This system has everything it needs to make tornadoes except for low-level storm fuel called "CAPE," which stands for Convective Available Potential Energy. CAPE should be in low supply (thankfully), but if we get just enough, watch out.
About rain/flooding, from NWS-Nashville:
Total forecasted rainfall amounts will range from around two inches Upper Cumberland to around three inches southern portions of TN River Valley.
NWS thinks for us 2″. NWS's buddy organization, the Weather Prediction Center, puts our probability of flash flooding around 10% to 20%, so says this map:
Timing. Most likely late afternoon into evening hours.  Below is the NAM3 model showing the heaviest stuff coming in after rush hour Thursday afternoon.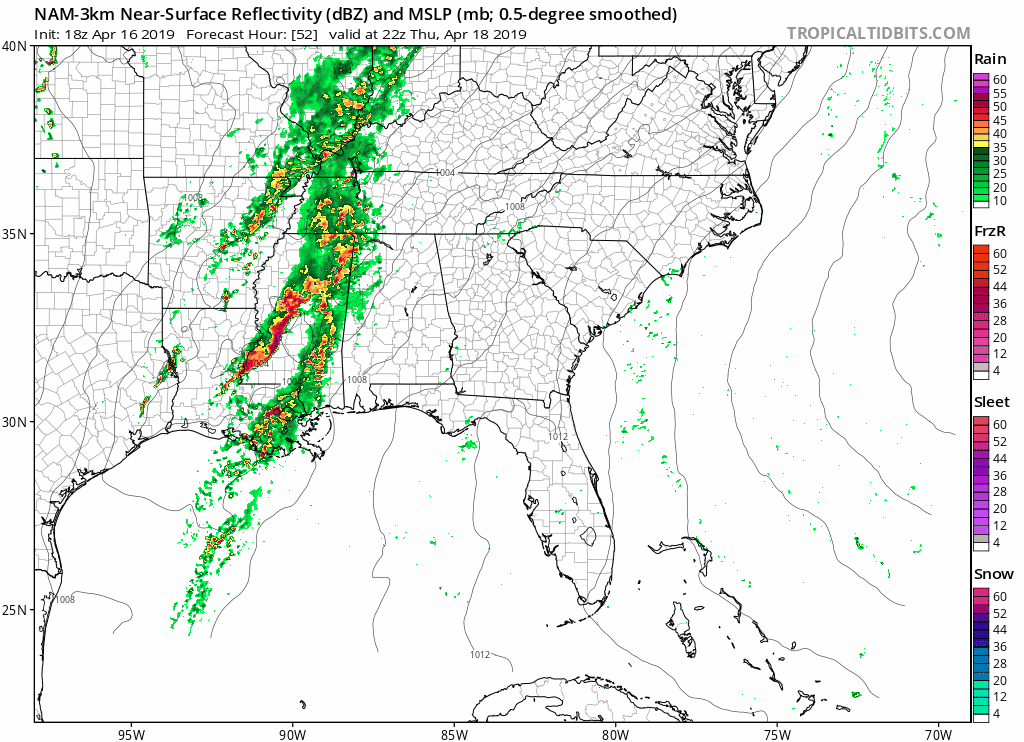 Most likely time for storms is 7 PM to 10 PM. Timing may change so stay connected. Even if the timing is right and the heaviest storms arrive between 7 PM and 10 PM, rain possible before and after that time frame. Expect rainouts Thursday night, but be flexible. Storms may be late and you might be able to get activities in. More models will be "in range" of this event tomorrow so we hope for more details and forecast confidence then.
The heaviest rain should end just before Friday morning's rush hour.
Friday into the Weekend
Friday will feature mostly cloudy and cooler conditions as a cold front moves through with high temperatures only in the mid 50s. Off and on rain is possible Friday.
A gradual warming trend looks to take place over the weekend with highs rebounding into the 70s by Sunday.  Rain chances will continue throughout Saturday, but it does not look like a washout. Sunday looks fine.
To review:

Be sure to check back for more updates!
---