Current Weather
We were off to a cool and dry start this morning due to a cold front that moved through this weekend. Winter decided to show itself very briefly, reminding us that it is still April. However, this did not last long as temperatures should rebound quite nicely as we move into the afternoon hours.
Our high should reach into the mid 60°s, with lows tonight in the upper 40°s. Expect sunny skies today with clear skies into the night.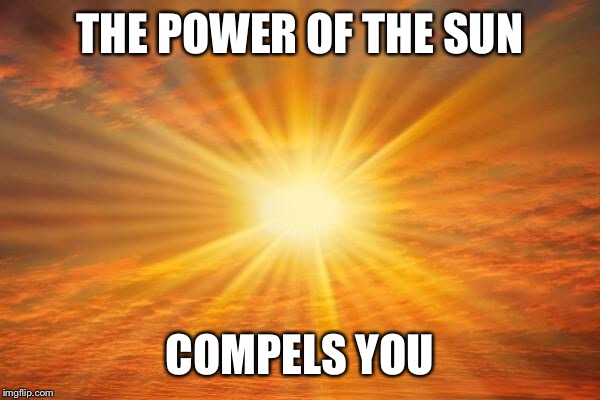 Enjoy this nice weather, and don't forget the shades!
Tuesday and Wednesday
The weather should continue to be nice into the next couple of days, with our temperatures becoming more seasonal after the short cold spell we had.
Highs could reach into the 80°s on Tuesday and Wednesday, with mostly clear and sunny skies sticking around.
The weather will begin to change into Wednesday night as a round of storms will begin to approach the area.
Rain, Storms Thursday
From NWS-Nashville's discussion from early this morning:
The next chance for showers and thunderstorms will move in on Thursday. This main center of this storm system will take a more northerly path than the last one, but some southern stream energy will come into play, so an active frontal passage is likely including locally heavy showers and gusty winds. It looks like some severe thunderstorms will be possible along and ahead of the front Thursday afternoon and evening. Expected rainfall for Thursday into Friday is in the 1 to 2 inch range.
According to NWS-Nashville, damaging winds are the most likely severe mode, with periods of heavy rain. No one is ruling out a tornado or some hail, but both appear less likely.
From the Storm Prediction Center: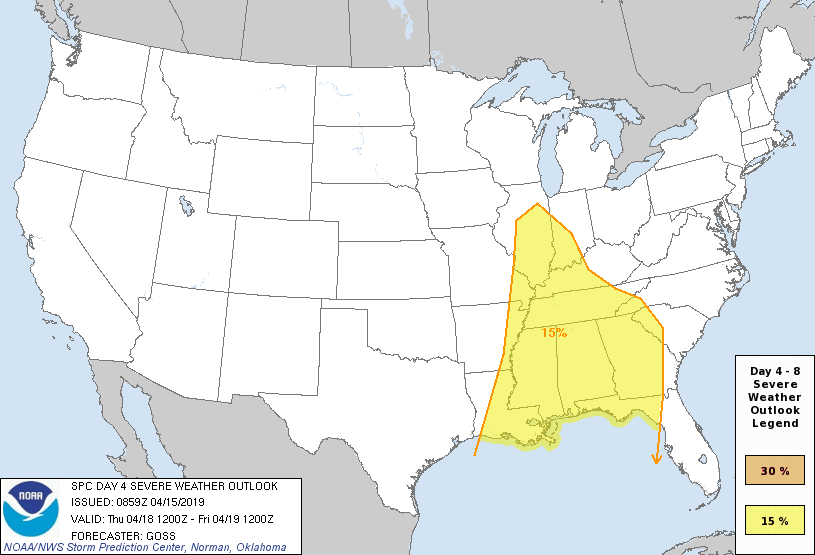 We are well within the 15% severe weather outlook on Thursday into Friday. This means a 15% chance of severe weather within a 25 mile radius of any given point within the yellow shaded region.
This will be worth keeping an eye on as we move into the week.
This Upcoming Weekend
The beginning of the weekend could be messy. Expect cooler temperatures with a chance of showers and storms to linger into Saturday. A possible rebound of temperatures may give way to a nice Sunday, so any plans would be best saved for then.
---