Severe weather stayed south of us early this morning. Great news.
Another round of showers is possible late morning/early afternoon but storms are unlikely. Very little additional rain is forecast.
Thus the two rounds of storm potential was just that, potential, thankfully.
It'll be windy. Afternoon wind gusts will run 32 MPH or so.
Those strong winds will signal arrival of a cold front. Temps will drop through the 60°s into the 40°s late Sunday night. Illustrated below by the HRRR model: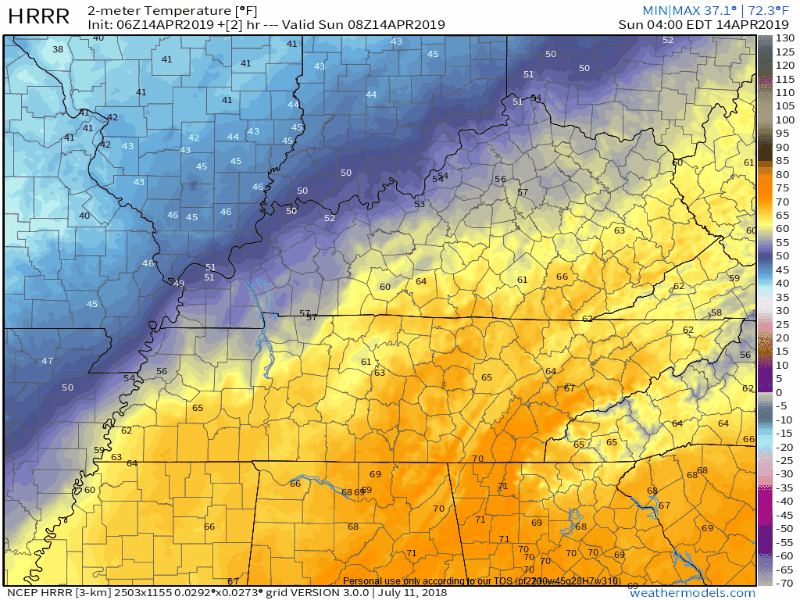 We may wake up to mid/upper 30° wind chills Monday morning.
First half of the week looks pretty nice.

Next rain opportunity begins as early as very late Wednesday night but more likely the next storm system will arrive Thursday night.
This Thursday night storm system may pack power, but we're way too far away to attach forecast details to it. The Storm Prediction Center includes us in a huge risk area, inside which they say there's a 15% chance of a severe weather event (damaging winds, hail, and/or tornado) happening within 25 miles of you.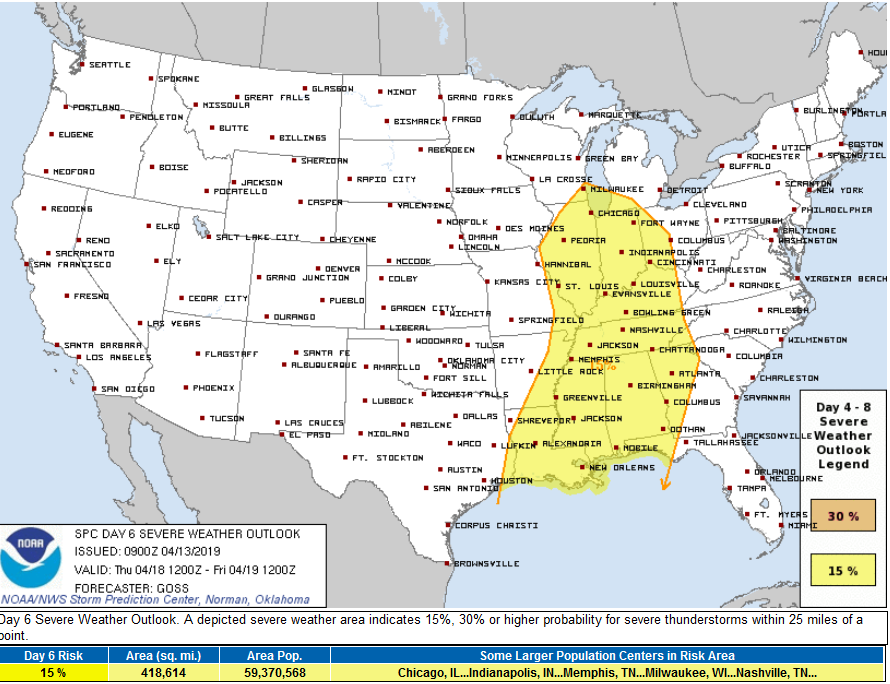 Expect several updates and likely revisions to this outlook through the week.
More details later today from Sheyenne.
---