Today
The line of rain and thunderstorms has officially pushed off to our east. The chance for showers and thunderstorms still linger; however, we are not concerned with any of them being severe. They are also not expected to bring a lot of rain either.
The HRRR model shows these scattered showers moving in around 12pm and finishing up later in the afternoon around 3 or 4pm.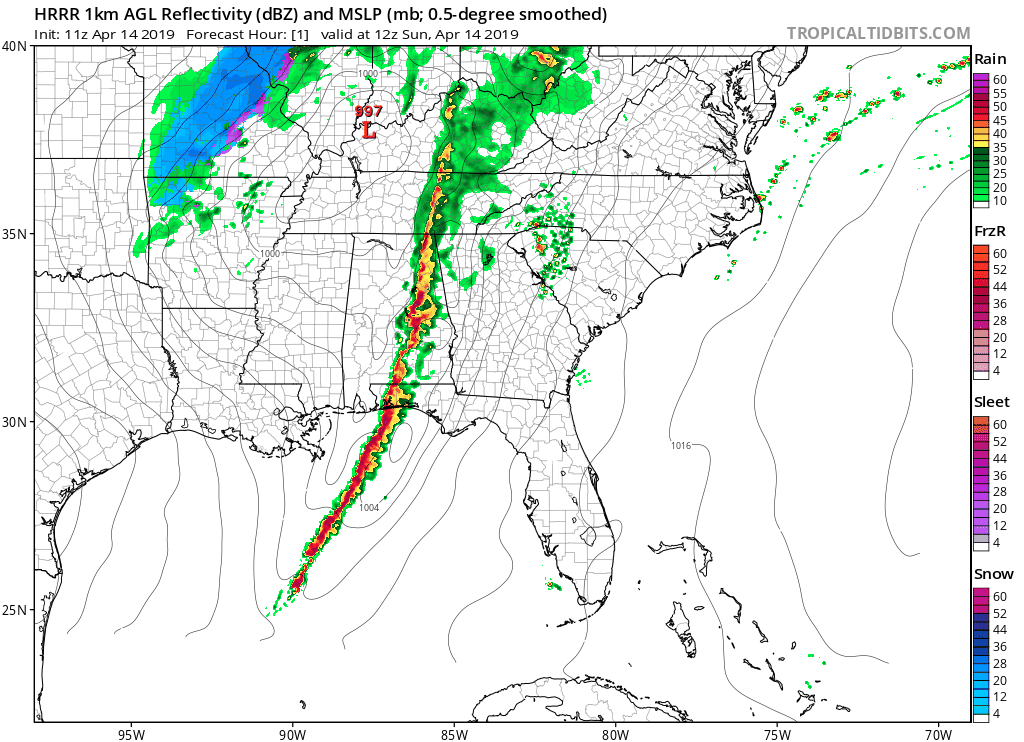 Temperatures will drop throughout the day as a cold front pushes into the region. By 10am, temperatures will be around 67°, but will gradually decline. Temperatures will be in the lower 60s to upper 50s by the evening hours.
It will also be windy outside with winds around 15 to 20mph, though gusts could reach up to 30mph.
Tonight, temperatures will reach a low of 38°.
Tomorrow through Wednesday
The first half of the week clears up as a high pressure system moves in for a couple days.
Tomorrow will be sunny with highs in the mid to upper 60s. Low temperatures will still be on the cooler side as they linger in the upper 40s.
Tuesday we will warm up a bit more with high temperatures reaching into the upper 70s. The sun will also be out. Low temperatures will warm up some to the mid 50s.
Wednesday also looks to be warm with sunshine (maybe a few more clouds though) and temperatures in the upper 70s. Low temperatures will reach back up into the lower 60s.

Chance for Rain/Storms Returns Wednesday Night into Thursday
The chance for showers and storms returns late Wednesday night, though this chance is low as most of the rain is expected to move through Thursday. NWS-Nashville says:
"On Wednesday, moisture advection will begin and the approach of another big low pressure system will bring increasing rain chances Wednesday night through Thursday. There will also be potential for some severe thunderstorms Thursday."
In other words, moisture will move into the area along with a low pressure system, which will bring our rain. The cold front is expected to move through late Thursday night. Some storms could be severe, but this is still a few days out, so keep checking back as the forecast is refined.
As of right now, the SPC has a large area under risk of severe weather for Thursday. There is a 15% chance you could see severe weather within 25 miles of you.
Thursday we can expect temperatures to reside in the upper 70s again.
Showers could linger over into Friday with a cool down in temperatures.
As for now, enjoy the nice weather over the next few days! Be sure to check for updates, especially as the forecast for Thursday is refined and updated throughout the week.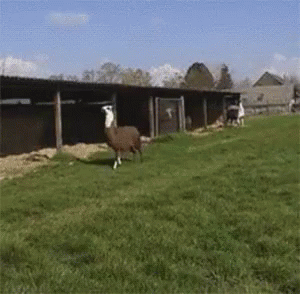 ---