The Rest of Today and Overnight
The showers from this morning have all moved out. The sun will make a few appearances this afternoon and warm us up to around 72°F.
For this evening we should stay dry with temps dropping down to the mid 50s, leaving a nice evening for some Friday night plans!
Overnight tonight a warm front will set up to our South and lift its way North bringing a chance for some isolated showers and dropping our temperatures down to 54°F for our low.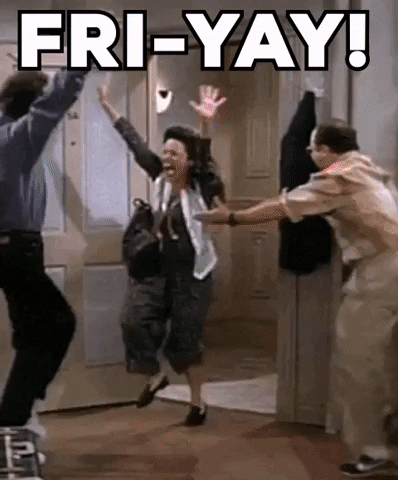 Saturday and Saturday Night
We start off our Saturday morning wet as our next system moves in from the Southwest. The NAM3 model predicts scattered showers after they arrive late morning.
Not all of us will see rain for the entire day. It will still be warm with a high in the low 70s.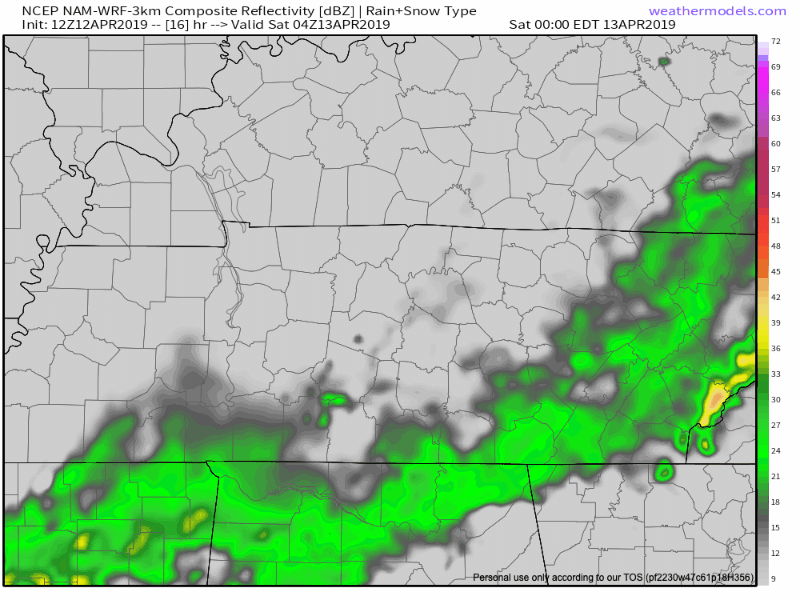 The HRRR (below) sees a similar solution for rain on Saturday. Scattered showers after a wet morning.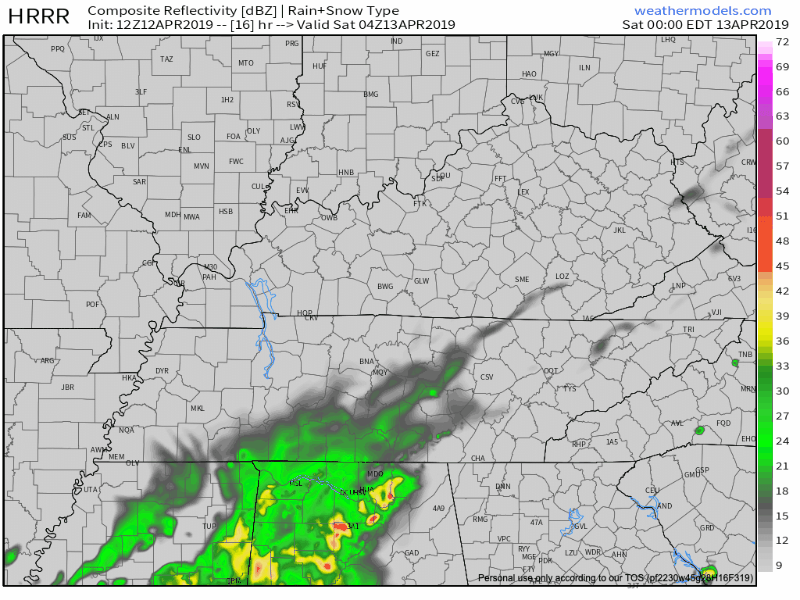 Sunday and Our Severe Weather Chances
Bad storms are more likely in the morning. This afternoon, NWS-Nashville updated Sunday's forecast to introduce two waves of bad weather possible Sunday.
First wave, 5 AM to Noon. Main threats damaging winds. Tornado possible. System may not materialize due to meager instability/CAPE. However, shear will be quite high. This is a common high shear but low CAPE event that can produce tornado/damaging wind outbreaks, or nothing but a really wet and windy thunderstorm.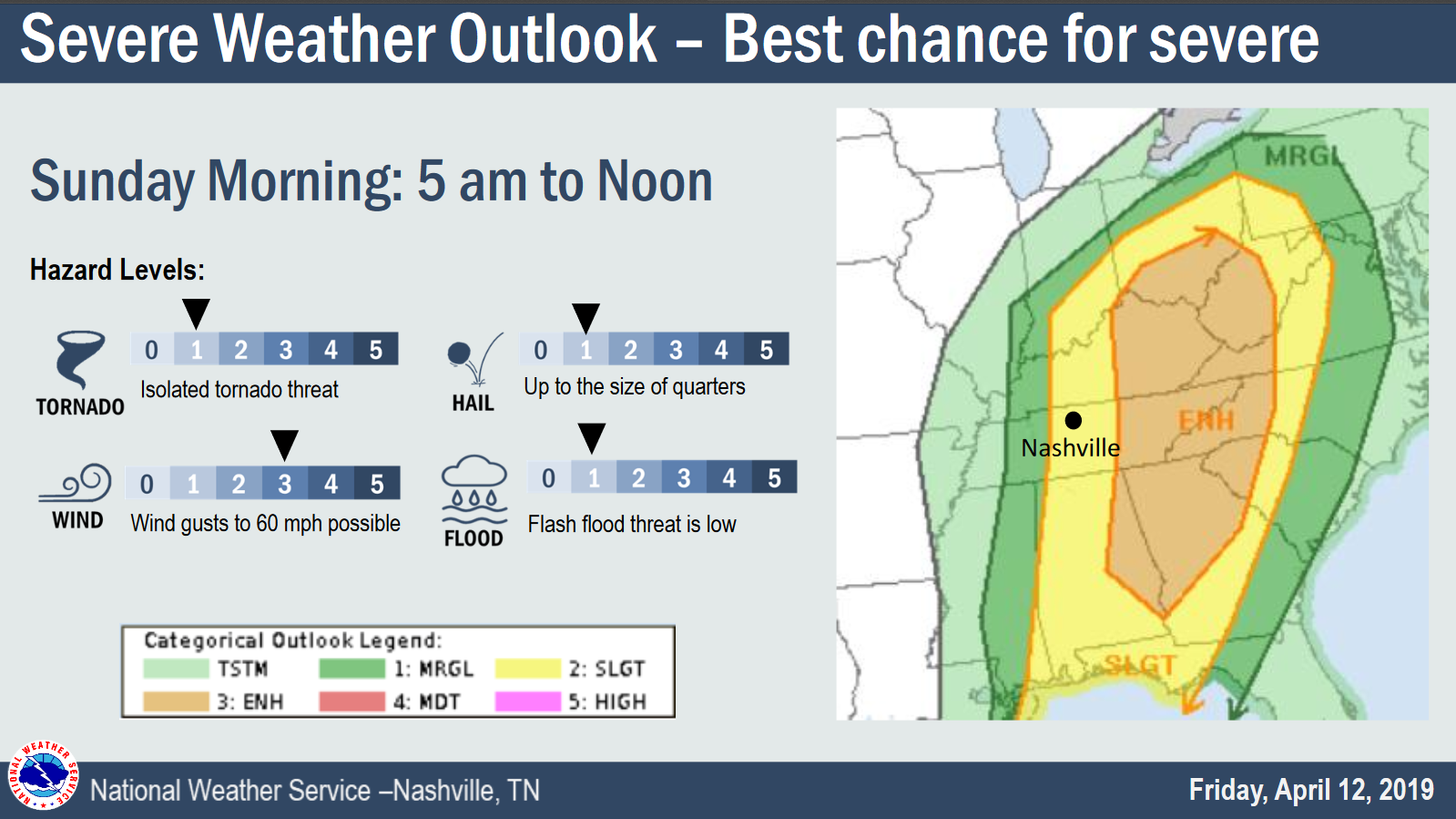 The rain will be heavy and likely to rain out morning activities. It may rain hard enough to also wreck outdoor grass and dirt plans.
Second wave more iffy. ETA Noon to 3 PM. Threat probably higher east of us. We may not destabilize enough.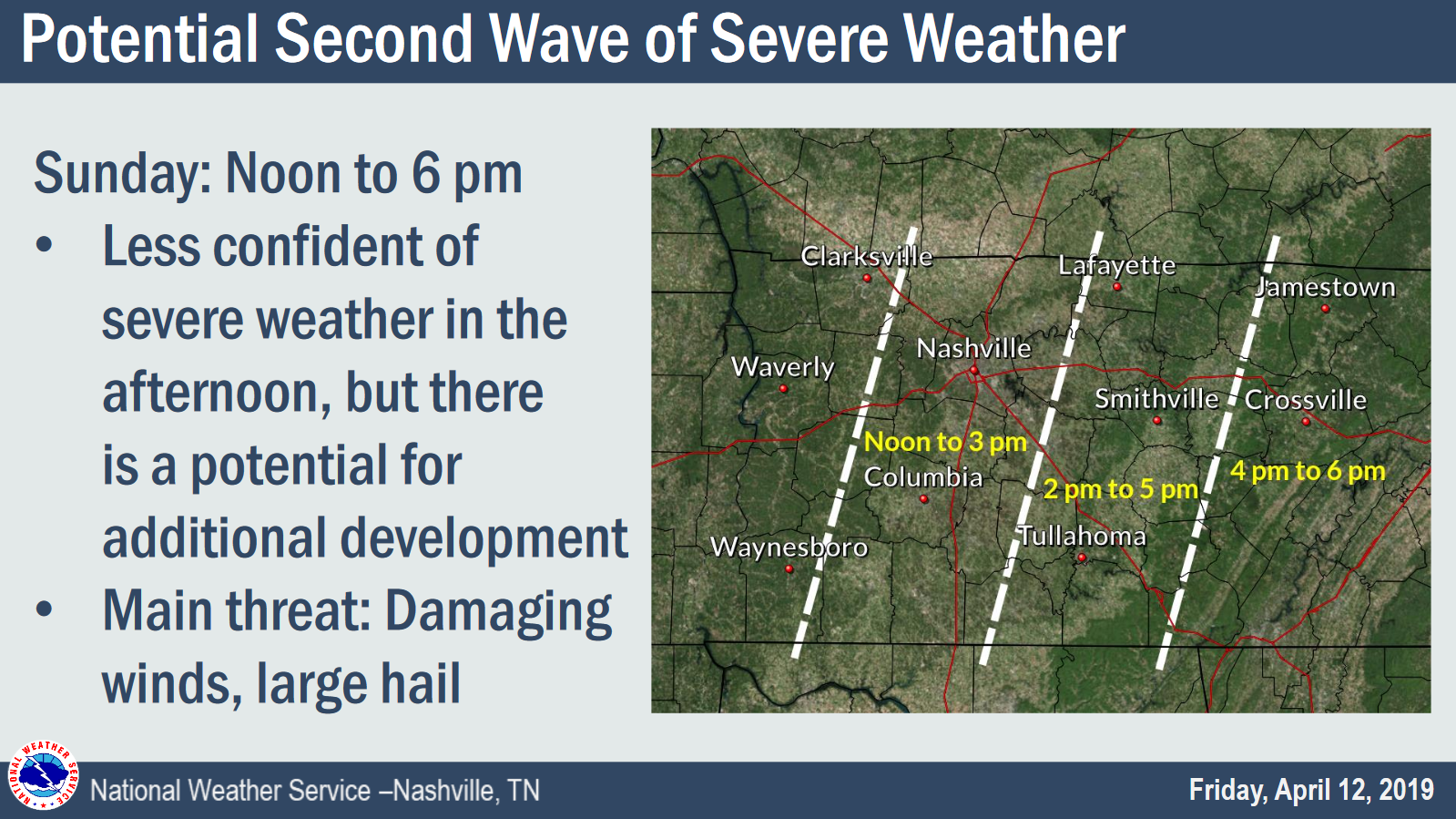 The Storm Prediction Center has put us under their Slight risk for severe storms early Sunday morning, meaning we have a 15% chance of seeing severe weather within 25 miles of a point.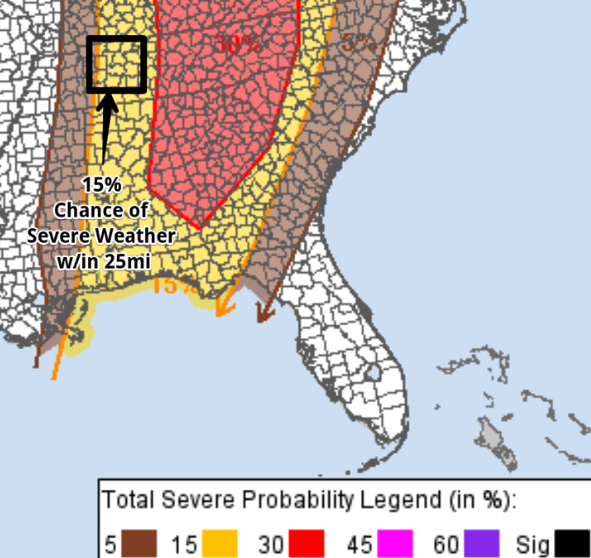 And while the flash flood threat looks to be low as of now, we are still going to pick up a decent amount of rain. Our timing on this appears to be consistent between models, but it is certainly subject to change between now and then. Be sure to check back here and on twitter for updates!
---