This Afternoon and Tonight
A beautiful, sunny, warm, and breezy afternoon will give way to increasing clouds with showers and thunderstorms late tonight into tomorrow morning as a cold front swings through.  Out ahead of, and behind this front, we will continue to see windy conditions, which is why the National Weather Service has placed us under a Wind Advisory until 1 am Friday. NWS:
An approaching weather system will result in strong, southerly winds across western and central locations of the mid-state region. Sustained winds of 20-25 mph with gusts as high as 40 mph are likely. While it will remain breezy after 1 am, winds are expected to remain below criteria levels.
Most of the night should remain dry but a few scattered showers are possible before the main line arrives early tomorrow morning. This is shown by the latest NAM3 model which brings the line of showers and thunderstorms through right around 7 AM. Temperatures in the mid 80s this afternoon will fall into the upper 50s to near 60 overnight.
Friday and Friday Night
Early morning showers and thunderstorms will give way to a windy and partly sunny afternoon with above normal temperatures expected as highs reach the mid 70s. Friday night, expect mostly cloudy skies as our next system approaches from the southwest. At this point it looks like the rain will hold off until Saturday morning. Lows will be comfortable around 54 degrees.
Saturday and Sunday
A storm system from the southwest will bring periods of rain throughout the weekend. Rain will arrive from southeast to northwest between 7 AM and 2 PM Saturday before tapering to scattered showers in the evening as a warm front lifts through the region. The NAM3 model shows this: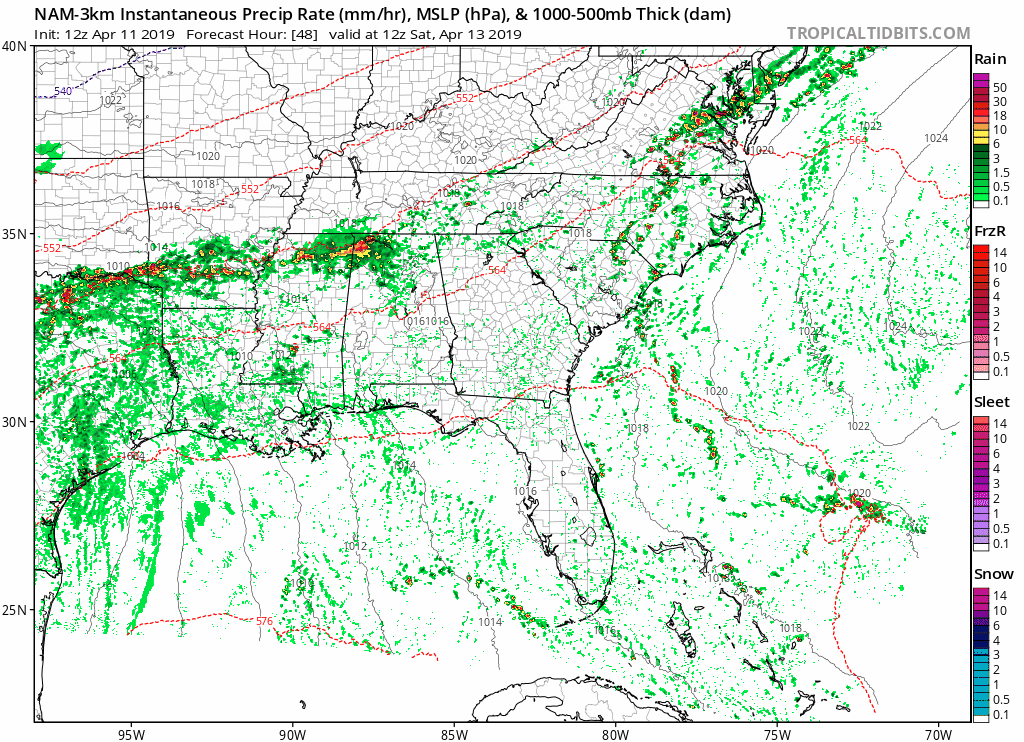 By Saturday night, the low pressure system across Texas will move northeast and spread more rain through the area into Sunday afternoon, before a cold front swings through Sunday evening bringing an end to the rain and ushering in a cooler, drier air mass. The latest GFS model shows this second round of rain arriving after midnight Saturday and ending by late Sunday afternoon.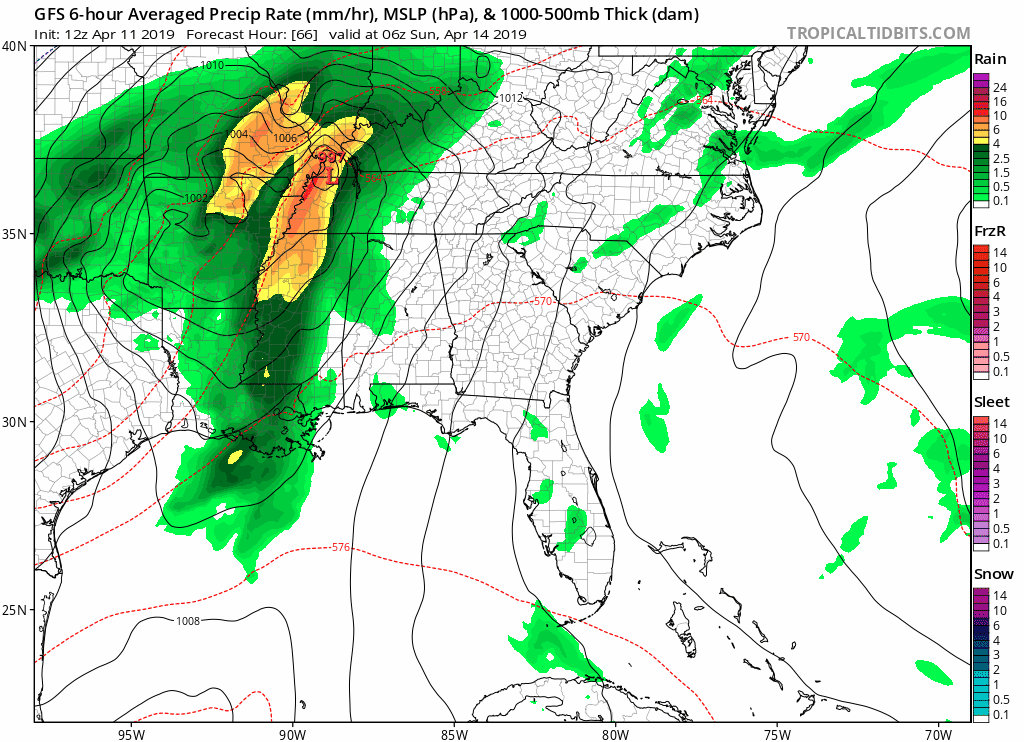 Temperatures during the weekend will remain above normal. Here is the NWS forecast: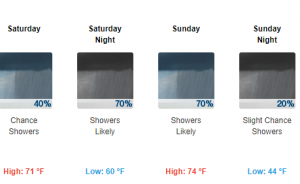 Check back for updates!
---