Today and Tomorrow: Seasonably Warm with Sunshine
If you've been avoiding mowing the lawn, or haven't been able to due to the rain and storms over the weekend, now is your chance to catch up on some yard work.
We can expect high temperatures to reach the lower 80s today and tomorrow, which is around 10° above average for this time of year. We will also see some sunshine, adding to the beautiful spring weather.
However, the wind is another story. Today we can expect a light breeze, but we will see much stronger winds tomorrow. Regarding the wind Thursday, NWS-Nashville says:
"Initially breezy conditions are expected with gust approaching up to 40 mph, especially as the late afternoon into the evening hours progress."
Okay, so you might want to avoid mowing the lawn tomorrow afternoon if you don't want grass blowing everywhere.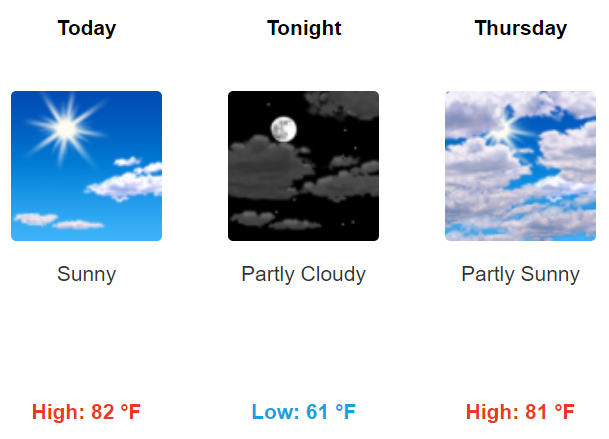 Rain Beginning Thursday Night/Friday Morning
Rain is expected to return Thursday night into Friday morning. The NAM3 model shows the potential for some scattered showers early in the morning, with a line of rain and storms moving through around 7am. These storms could be strong, but the primary severe threat should stay well to our N/NW. We will monitor.
There is also a slight chance for showers Friday night.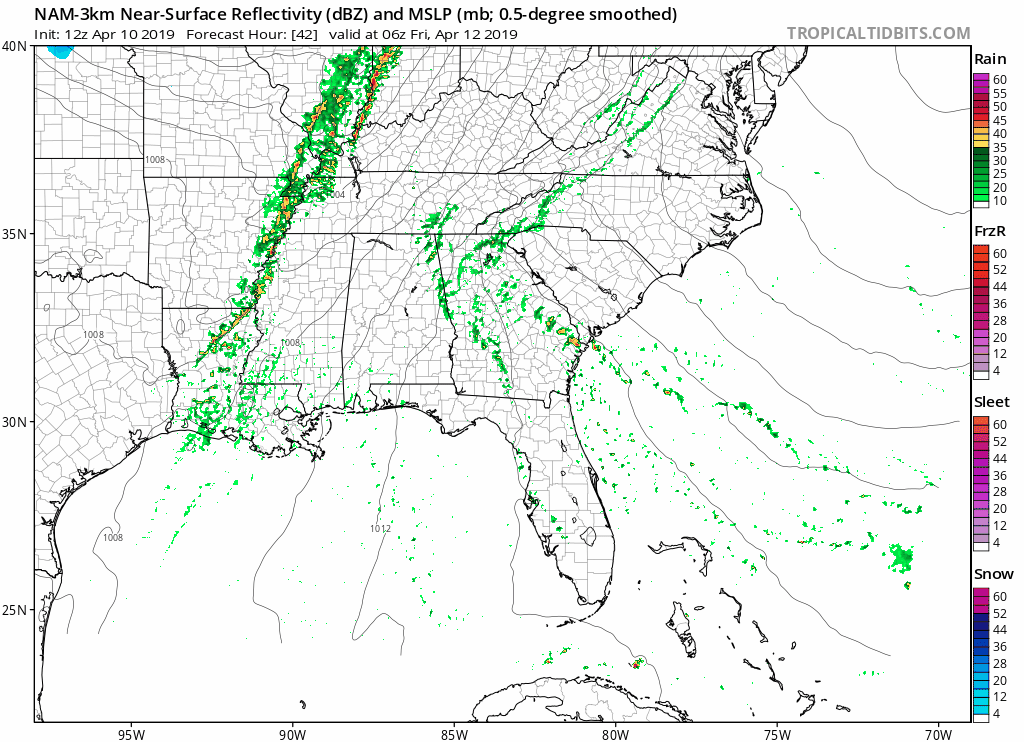 Temperatures will stay relatively comfortable even with the rain with Friday's high at 76° and dropping to 53° Friday night into Saturday morning.
Wet Weekend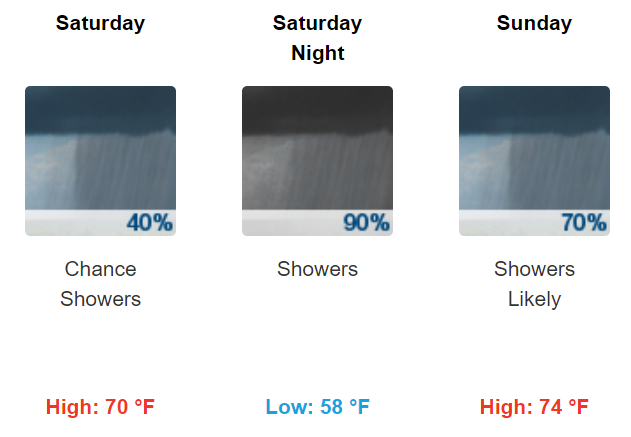 As models continue to update, the chance for a wet weekend continues to increase. A warm front will lift north Saturday, which will bring rain along with it. ETAs still aren't certain; however, the heaviest rain is expected to move into the area late Saturday night into Sunday. NWS-Nashville says:
"Numerous showers and isolated to scattered thunderstorms should transverse the mid state region Saturday night thru the day on Sunday, with showers beginning to shift eastward and out of the mid state region after midnight on Sun."
As of now, we could potentially see 1.5-2 inches of rainfall from Saturday night through Sunday. This is still a few days out, so keep checking back as we update. Here is what the GFS model currently shows for the weekend.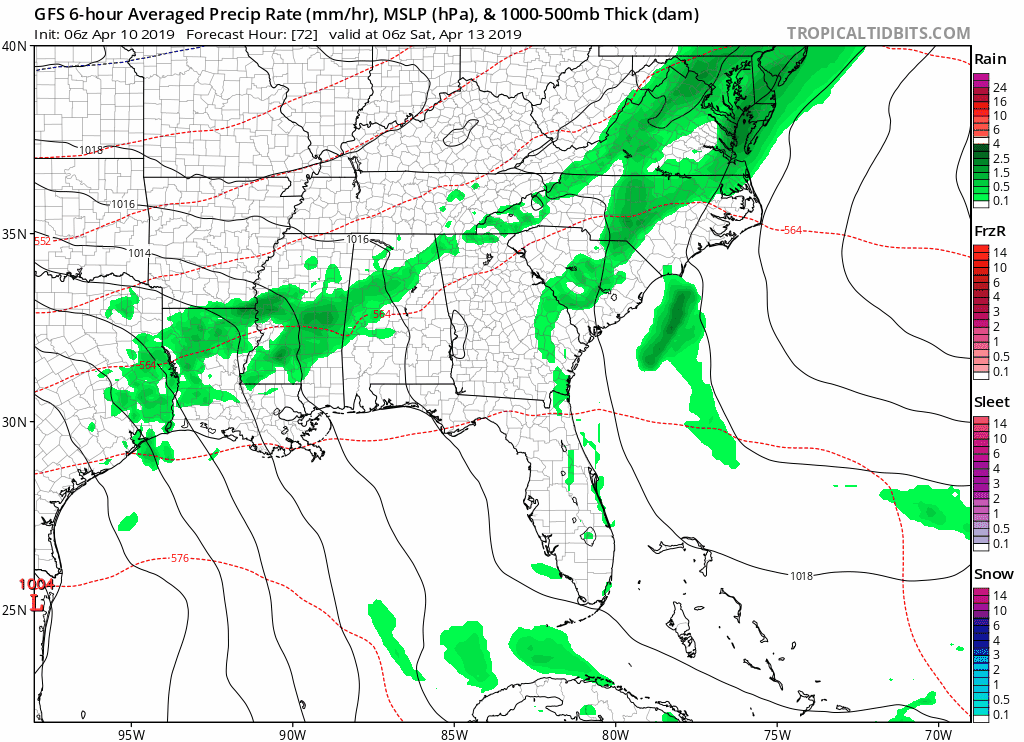 Be sure to check back for updates!
---